Editor

Jamie is new to Bitrates and has not yet submitted a bio.
READ FULL BIO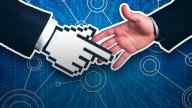 Trustlessness Re-examined: Do Users Need To Put Their Trust In Blockchain?
Blockchain, at its most basic, does not demand trust from users. Is this still true now that an ecosystem is growing around the technology?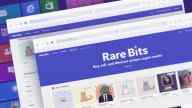 Rare Bits, "The eBay for Crypto Assets," Raises $6 Million in Series A Round
RareBits, the first eBay-style marketplace dedicated to the buying and selling of crypto assets has just raised $6 million dollars in an ICO.
ICO's
Apr 24, 2018 - 1 min, 21 sec read
All the post are loaded