Bitrates Writer

Karan Kapoor is a writer for various cryptocurrency publications. A double major in Computer Science and Business, he started dabbling in Bitcoins in 2014 and hasn't looked back. Having grown disillusioned with the state of affairs after working in IT, he holds lofty dreams about blockchain technology bringing wholesome changes to better the world.
READ FULL BIO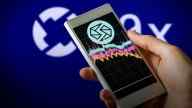 Is There Something Fishy Going On with Coinbase, Scalar Capital and 0x?
The cryptoverse has uncovered controversial ties between Coinbase, Scalar Capital and 0x that allude to a possible 'conflict of interest'.
Industry
Oct 24, 2018 - 3 min, 18 sec read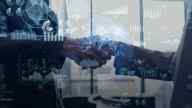 Crypto Related Mergers and Acquisitions Going Through the Roof Despite Market Slump
A new report declared a whopping 209% increase in the number of mergers and acquisitions of crypto business this year. How did this happen?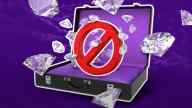 Blockchain Technology Is Eradicating the Illicit Trade of Blood Diamonds
After exhausting all options to eradicate the illicit trading of blood diamonds, the diamond industry has turned to blockchain for a solution.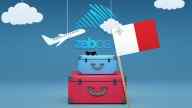 Zebpay, Which Shut Down Due To India's Regulatory Mess, Opens Office In Malta
India's leading crypto exchange Zebpay, which shut down operations in the country last month due to the RBI ban, will now operate out of Malta.
Industry
Oct 18, 2018 - 3 min, 16 sec read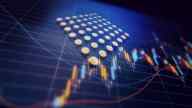 Coinfloor Becomes First Exchange Licensed Under Groundbreaking Gibraltar Legislation
UK crypto exchange Coinfloor was approved for licensing under Gibraltar's new blockchain-specific legislation, the first of its kind in Europe.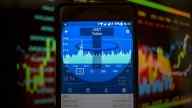 Massive Tether Sell-Off Causes Bitcoin To Surge Over $7500
A massive sell-off of controversial cryptocurrency Tether led to an unexpected rally in prices across the market. What does the future hold?
Markets
Oct 15, 2018 - 2 min, 51 sec read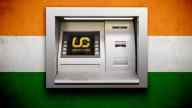 Going Viral: Major Indian Exchange Unocoin to Launch Crypto ATMs In The Country
Unocoin, a top Indian crypto exchange, has confirmed it plans to launch crypto ATMs in the country. What potential does this development have?
Industry
Oct 11, 2018 - 3 min, 30 sec read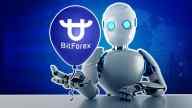 The Case of the Artificially Inflated Crypto Volumes
Recent reports have accused crypto exchanges of inflating their 'multibillion' dollar volume. Have we reached crypto dystopia?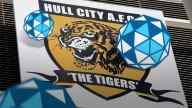 Cryptocurrency Firm Launches £45M Bid To Take Over Hull City Football Club
Decentralized blockchain-based sports investment platform SportyCo has launched a bid to buy English Championship league team Hull City FC.
Industry
Oct 09, 2018 - 2 min, 39 sec read