Bitrates Writer

Karan Kapoor is a writer for various cryptocurrency publications. A double major in Computer Science and Business, he started dabbling in Bitcoins in 2014 and hasn't looked back. Having grown disillusioned with the state of affairs after working in IT, he holds lofty dreams about blockchain technology bringing wholesome changes to better the world.
READ FULL BIO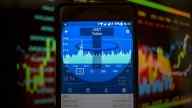 Massive Tether Sell-Off Causes Bitcoin To Surge Over $7500
A massive sell-off of controversial cryptocurrency Tether led to an unexpected rally in prices across the market. What does the future hold?
Markets
Oct 15, 2018 - 2 min, 51 sec read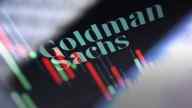 Crypto Market Tanks Hard Following Onslaught Of FUD
The crypto market is in the midst of a massive price correction after having a somewhat good few weeks. What triggered this change?
Markets
Sep 06, 2018 - 3 min, 17 sec read
All the post are loaded