Writer

Martin is a nerd of various stripes with an affinity for paradox and interests in systems design and trans-disciplinary intersections. Martin is a child of the world having lived in Bulgaria, Czech Republic, Denmark, Israel and currently Taiwan.
READ FULL BIO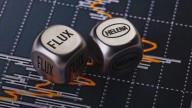 Upcoming Prediction Market dApps: Flux and Helena. Interest and Niche-specific PMs.
Advances in the domain of decentralized prediction markets and Ethereum-powered event derivatives as protocol overlays and composable services.
Ethereum
May 29, 2019 - 18 min, 32 sec read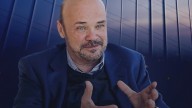 Martin Armstrong on Cryptocurrencies and Bitcoin, Ask-Socrates and the "Real Economy"
Economic forecaster Martin Armstrong on Bitcoin and cryptocurrencies and an explanation of Socrates, a SaaS economic forecasting engine.
Markets
Apr 05, 2019 - 22 min, 15 sec read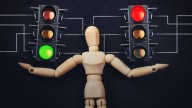 Szabo's Law and Decentralized Crypto-Governance (Part 2)
Part two in our analysis of decentralized crypto governance continues the discussion about the sovereignty of code and "Szabo's law".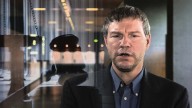 Szabo's Law, Crypto-Libertarianism, Techno-Utopias, & Decentralized Governance Part 1
A look at decentralized governance from Szabo's law to Bruce Schneier's crypto-economy critique and Vlad Zamfir's thoughts on crypto governance.

An Interview with Bharath Rao, Founder/CEO of Leverj
The Founder and CEO of Leverj discusses his background in fintech, distributed financial systems, stablecoins, predictions markets, and more.
Industry
Mar 06, 2019 - 6 min, 30 sec read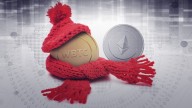 Wrapped Tokens, Crypto-Derivatives and Candidate Ethereum Standards (ERCs).
Introducing Ethereum wrapped tokens, managing DAO institutional/regulatory bodies, Ethereum standards and their specifications.
Ethereum
Feb 20, 2019 - 29 min, 26 sec read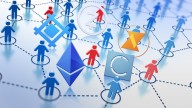 Part 2 of 2: Zero Knowledge Proofs - Implementations and Applications (Zcash to Ren)
A brief overview of zero-knowledge proof implementations/applications in blockchain-based systems (e.g., Ethereum, Zcash, Leverj, Coda, REN).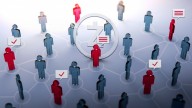 Zero Knowledge Proofs Part One: The Cryptographic Protocols and Their Variations
Part 1: A brief overview of zero-knowledge proof protocols and their applications in blockchain-based systems (e.g., zk-SNARKs, zk-STARKs).