Writer

I am a budding freelance writer with a penchant for Cryptocurrency. I have a background in psychology (BA Psychology) but have been "bewitched" by the power of the written word. I spend my free time as a counselor and motivational speaker. I believe in Blockchain's ability to totally transform the world faster than any other technology has done. I am a resident of Kenya in Eastern Africa.
READ FULL BIO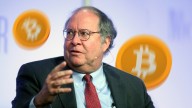 Billionaire Investor Bill Miller Calls Bitcoin the Most Promising Cryptocurrency
Miller's positive comments may indicate that we are at the dawn of another significant era for cryptocurrencies and Bitcoin in particular.
Bitcoin
Jul 30, 2018 - 1 min, 32 sec read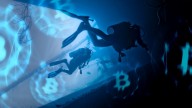 A Russian Shipwreck, Lost Treasure, and a Possible Cryptocurrency Scam
South Korean company claims it has found a historical shipwreck laden with gold, to which it pegs its own cryptocurrency. FSS raises scam alert.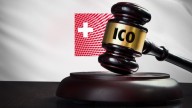 Swiss Crypto Mining Firm Envion AG Charged by FINMA for Potentially Illegal ICO
Envion AG raised over $100 million from investors but violated Swiss banking laws during its Initial Coin Offering according to FINMA.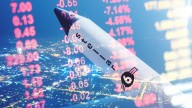 Stellar Lumens (XLM) Still Riding High with New Partnership with TransferTo
TransferTo and Stellar (XLM) announced a strategic partnership to enhance cross-border money transfers and settlements in over seventy countries.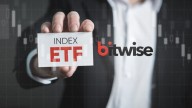 Bitwise Asset Management Joins the Race to Launch SEC-Regulated Cryptocurrency ETF
SEC and other regulators who have been reluctant to approve Cryptocurrency approvals in the past due to security concerns are now warming up.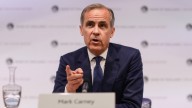 G20 Postpones Deadline for New Crypto Regulations, Again
G20 Finance ministers are not in a hurry to adopt new cryptocurrency regulations and opt instead to maintain vigilance on blockchain market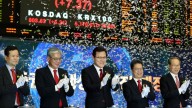 Boost for Cryptos as Korea's FSC Takes Initiative to Cultivate Blockchain Industry
The new FIB will nurture Korea's flourishing cryptocurrency sector and offer support for crypto companies and blockchain startups.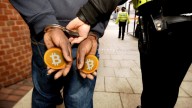 UK Police Seize, Convert and Retain £1.2m Worth of Bitcoin
UK law enforcement agency is the first to retain crime related cryptocurrency seized from a criminal convicted for drugs and money laundering
Bitcoin
Jul 22, 2018 - 1 min, 28 sec read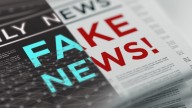 Fake News Is a Global Problem but Blockchain Startups May Have a Solution
Blockchain promises a democratic approach to solving the fake news menace by offering incentives to content creators and consumers.