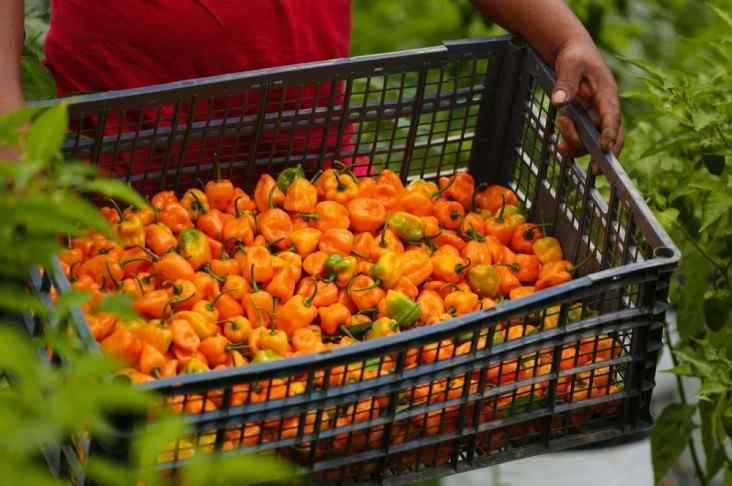 Agrocoin: Cryptocurrency Backed by Habanero Chilis
Mar 27, 2018, 10:28PM
A Mexican company has launched the Agrocoin, a cryptocurrency backed by one square meter of Habanero chili crop space in Quintana Roo, Mexico and priced at $27 (500 Pesos).
A Mexican company called Amar Hidroponia that specializes in growing Habanero peppers has launched a cryptocurrency token called the Agrocoin at an opening price of $27 (500 Mexican Pesos). Each token's value is backed by one square meter of hydroponic producing surface in the state of Quintana Roo, Mexico.
The company is offering 1 million tokens for sale on its website, of which it has reportedly sold around 50,000 already. Coins will be locked for one year, after which they will be available for trade. Amar Hidroponia is offering investors almost 30% yearly returns on funds invested, which may vary depending on market fluctuations.
Amar´s CEO Pablo Arteaga Vega has declared that he believes tokens like Agrocoin can bring a measure of stability to the otherwise volatile cryptocurrency market because Agrocoin's price is backed by a product with an existing and extensive demand for which the price does not tend to fluctuate wildly. As such, it is a lower risk investment than a speculative asset like Bitcoin.
Rodrigo Domenzain, Amar´s Director said in a statement for El Financiero that: "The decision of using this instrument was made because we wanted to democratize investments. Because in this way we can allow any small investor to become a big producer."
The Legal Climate for Cryptos in Mexico
The Fintech Law, which was passed by the Mexican Senate this past December and that is still on queue to be signed into law by President Enrique Peña Nieto, is not expected to be affect this coin. Domenzain declared that he is "not at all worried" about what could happen once the legislation is passed because his operation is completely legal. He also stated: "Blockchain technology allows us to ensure any investor that he owns a unique production unit, and to know in which land he or she has invested."
Arteaga Vega believes that Amar´s Agrocoin is the first crypto asset of its kind in the Mexican agro-industrial sector and possibly worldwide. If a success, it could result in major growth for the company and more initiatives like it in the near future.


Disclaimer: information contained herein is provided without considering your personal circumstances, therefore should not be construed as financial advice, investment recommendation or an offer of, or solicitation for, any transactions in cryptocurrencies.