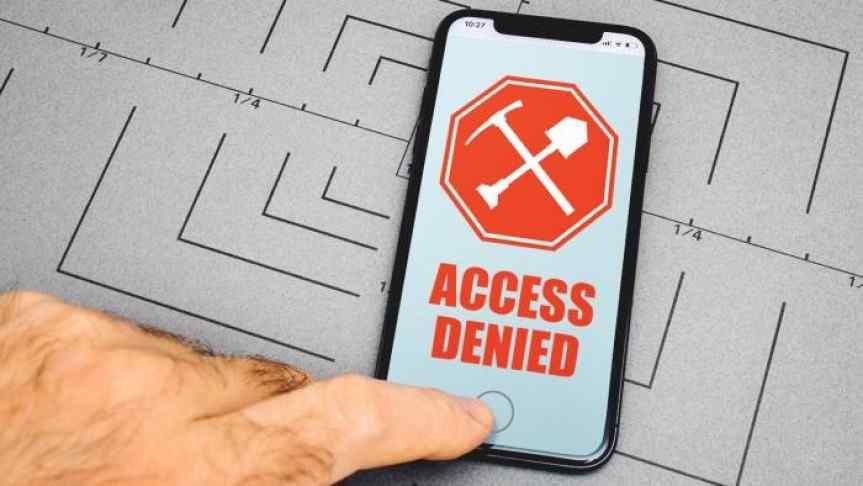 Apple Bans Cryptocurrency Mining Apps from App Store, Ads
Jun 11, 2018, 7:31PM
Apple has updated its App Store guidelines to prohibit cryptocurrency mining on all apps from the Apple app-store for iPhone and iPad.
Apple has updated its App Store guidelines with five new rules that completely prohibit cryptocurrency mining on every app hosted on the App Store. These restrictions, which extend to any ad displayed in any Apple-owned platform, are also intended to restrict apps that unnecessarily strain, heat, or drain the battery of Apple devices, all of which would happen if these devices were used to mine Bitcoin or any other cryptocurrency.
According to Apple, the set of five rules, contained in a new section entitled 'Cryptocurrencies, new section 3.1.5 (b)' represent an effort to prevent scammers and developers from exploiting user devices to obtain profit through background mining processes.
The rules are:

1. Wallets: Apps may facilitate virtual currency storage, provided they are offered by developers enrolled as an organization.

2. Mining: Apps may not mine for cryptocurrencies unless the processing is performed off device (e.g. cloud-based mining).

3. Exchanges: Apps may facilitate transactions or transmissions of cryptocurrency on an approved exchange, provided they are offered by the exchange itself.

4. Initial Coin Offerings: Apps facilitating Initial Coin Offerings ("ICOs"), cryptocurrency futures trading, and other crypto-securities or quasi-securities trading must come from established banks, securities firms, futures commission merchants ("FCM"), or other approved financial institutions and must comply with all applicable laws.

5. Cryptocurrency apps may not offer currency for completing tasks, such as downloading other apps, encouraging other users to download, posting to social networks, etc.

These changes are being introduced a couple of months after Apple removed the app 'Calendar 2' from its App Store because it contained code that used the device's idle computing power to mine for cryptocurrencies.
Although this move by Apple effectively outlaws any type of cryptocurrency mining on iPhones, iPads, iPod touches, Apple TVs, and Apple Watches, it does not apply to MacOS. Users can continue to use third-party software to enable cryptocurrency mining on their computers.
Disclaimer: information contained herein is provided without considering your personal circumstances, therefore should not be construed as financial advice, investment recommendation or an offer of, or solicitation for, any transactions in cryptocurrencies.