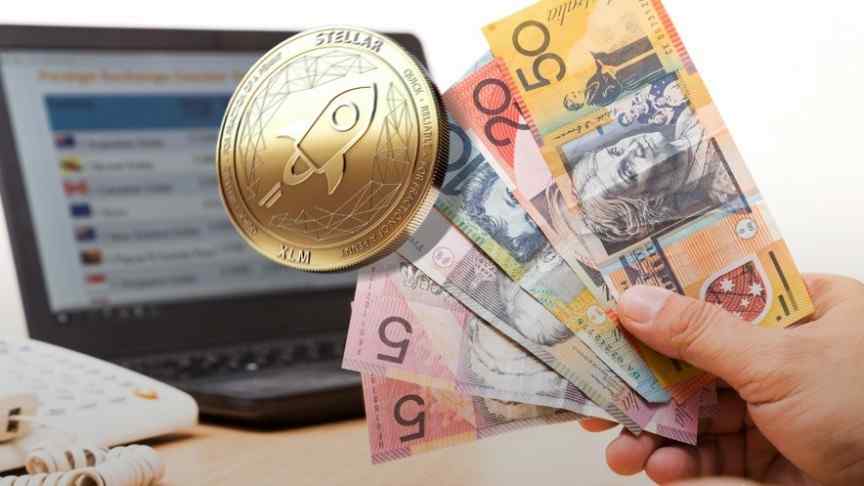 Australian Dollar Backed Stablecoin To Be Released on the Stellar Network
Oct 27, 2018, 4:48PM
Novatti will release an AUD-backed stablecoin on the Stellar network, expected November 19. This is just one of many stablecoins on the network.
The Stripe-backed Stellar network will soon feature a stablecoin that will be pegged to the Australian dollar. The new token is the effort of Novatti, an Australian utility and payments service provider, and will hold the tokens through its subsidiary Flexewallet Pty Ltd. It is expected to launch on November 19.
The service will accept inbound payments, process withdrawals and transfers, and initiate transactions for any KYC'd consumer or enterprise who seeks to transact via a Novatti user-facing platform or portal.
The announcement was made at the Money 20/20 event in Las Vegas, a coming together of financial industry experts and enthusiasts. Novatti's official press release reads,
With the Novatti AUD Utility Token, consumers and institutions will be able to use one platform to instantly accept and settle payments in AUD, as well as easily access foreign exchanges via a lightning-fast global network.
This is not the first stablecoin announced for the Stellar network. Australian exchange Bit Trade, along with blockchain employment firm Emparta, announced the first AUD-backed stablecoin, which is expected to release in 2019.
Stellar supports several stablecoins and has become the go-to network for many. Novati, however, envisions stablecoins as being used for remittances and payments, as Novatti's Managing Director Peter Cook told CoinDesk.
Stablecoins A Solution to Market Volatility?
There has been a proliferation of stablecoins in 2018, with Bitfinex-launched Tether being the most notable. Stablecoin proponents support the idea of a digital currency backed by a fiat currency because it acts as a stable token that protects against the volatility of the market.
Furthermore, countries like Venezuela, where the economy is in great turmoil, benefit from a form of money that can be transferred directly without having to suffer from exorbitant exchange rates. The stablecoin niche continues to evolve and find new applications and benefits, like a mini ecosystem within the large environment of the cryptocurrency market.
However, there are several issues surrounding stablecoins as well. Significantly, and as has been brought to attention with the many controversies surrounding Tether, each stablecoin must be backed in equal value by fiat reserves.
Tether has been criticized for making its financial operations as transparent as possible. Tether responded by releasing an audit that left investors largely dissatisfied. More recently, Tether burned $500 million worth of USDT coins, which raised even more questions about its operations.
While Tether may be having a rocky time, the niche as a whole is making great strides. Stablecoins have even caught the attention of established names like Goldman Sachs, who announced a USD Coin in conjunction with Circle and Coinbase, and Winklevoss-Twins backed Gemini Dollar.
The big question is what happens when there is an abundance of stablecoins. 2019 will be a big year for cryptocurrency because of the forward momentum brought on by the influx of institutional investment in late 2018. If the market does go up, as predicted by many, then stablecoins may be the medium by which a lot of that volume arrives - if the stablecoin ecosystem of dapps and features can provide for it.
Disclaimer: information contained herein is provided without considering your personal circumstances, therefore should not be construed as financial advice, investment recommendation or an offer of, or solicitation for, any transactions in cryptocurrencies.