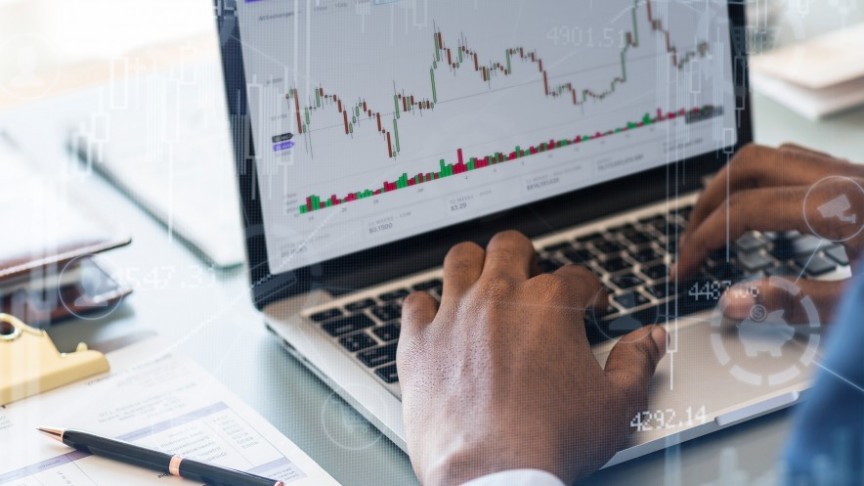 BCH, ETC, EOS and NEO Market Analysis for July 30, 2018
Jul 30, 2018, 10:00AM

by
Kevin George
Bitcoin has produced another strong close around the $8,200 level, but there was a lack of follow-through in other coins.
It was another positive week for Bitcoin with a close over $8,200. The market paused over the weekend after hitting an earlier high of $8,500 in the week but the weekly close still puts Bitcoin in a healthy setup to try for further gains this week. The next key level is the psychological $10,000 barrier so we would likely need a positive news catalyst to get there. The latest ETF attempt by the Winklevoss twins was rejected and the G20 group of nations pushed their decision on regulation to October so we need to be cautious if there is a lack of news flow.
BCH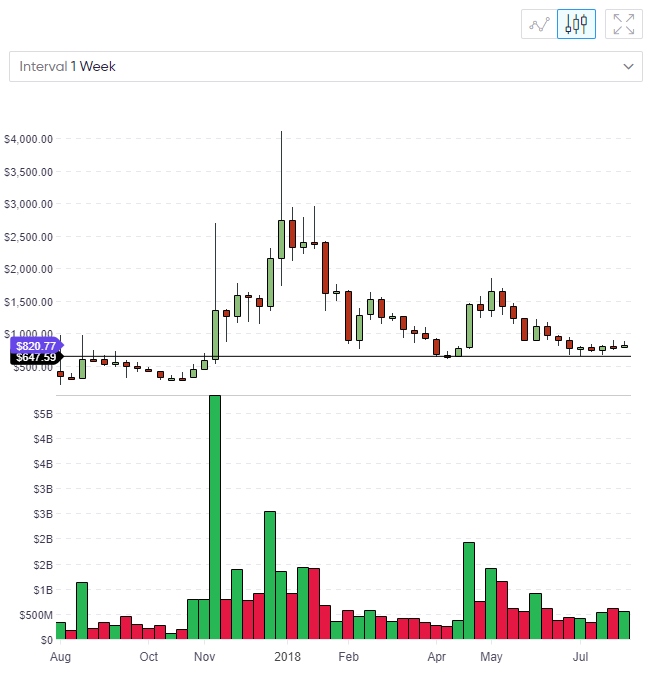 Like most of the crytocurrency market, Bitcoin Cash has not seen the strength that Bitcoin has. The price of Bitcoin Cash saw a close around $820 on the week and this is still holding the market above key support in the $650 region. If these markets have failed to see positive follow-through with Bitcoin's bullish move then it sets them up for weakness if there's negative news or a pull-back in Bitcoin. If we do see some further gains in BCH then it wouldn't take much to attempt the $1,000 level in Bitcoin Cash.
In an internal probe, Coinbase said it found no evidence of insider trading after facing previous criticism over the release of Bitcoin Cash.
ETC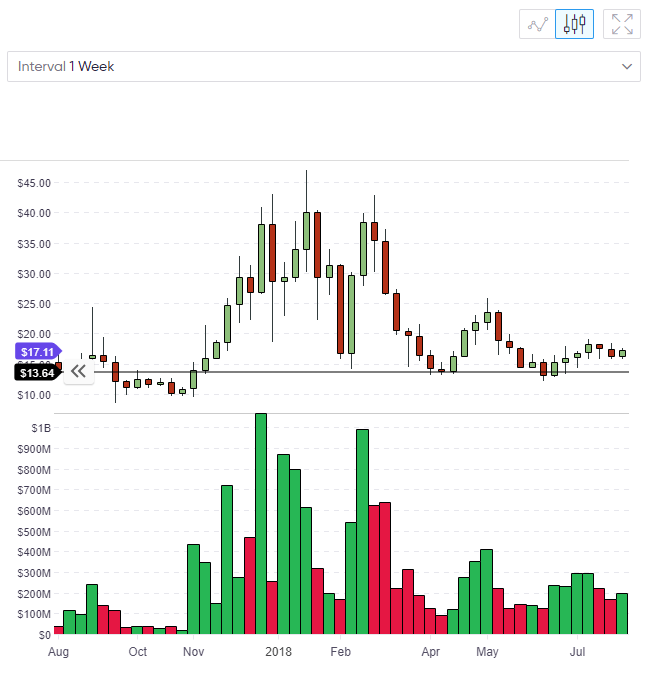 Ethereum made a second small bullish bar on the week and is also lagging the strength of Bitcoin. The price of Ethereum Classic also made bullish close for the week but it was under the 50 moving average and lacking real catalyst. We closed for the week around the $17 level and the next levels we need to watch for further upside are $19 and $25.
EOS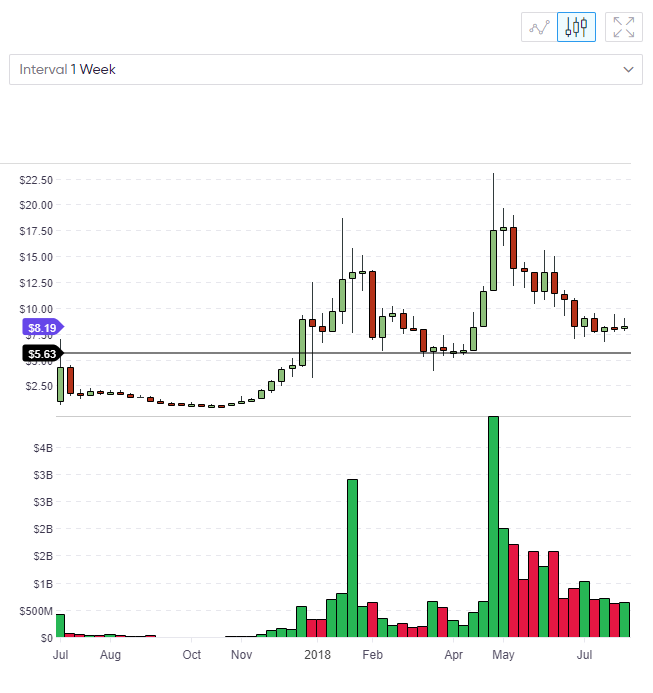 EOS made a second weekly close which failed to hold any real strength. This price action warns of a retest of support levels and if there is no real news to drive further gains then it's likely that we would see a test of the levels below with $5.50 being a region of support for EOS. The volume in EOS has been on the decline in recent weeks but many altcoins are seeing new developments and partnerships so this is really just sluggish price action that is lacking a real catalyst for further gains. A weekly close around $9.00 would set EOS up for further gains.
NEO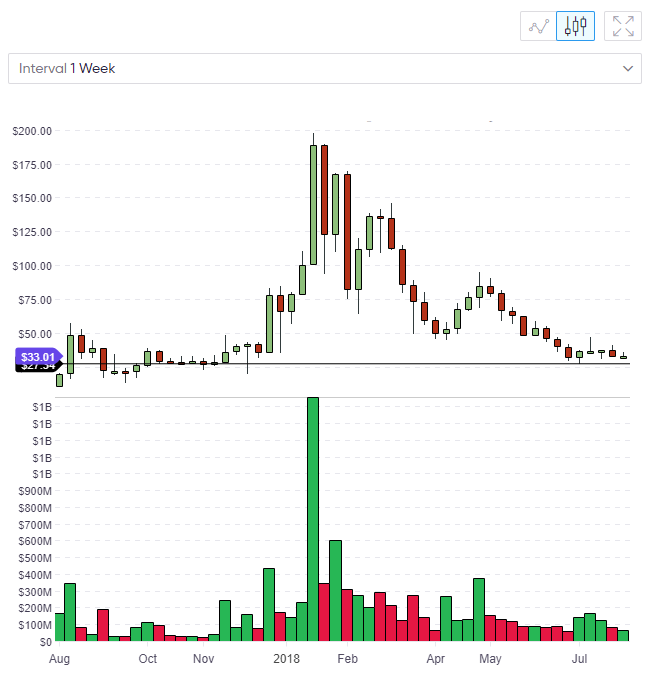 Like EOS, the price of NEO has been putting in some soft weekly closings and looks ready to test the key support level around the $28.00 figure. A weekly close around $40.00 would set up NEO for further gains and a test of the $50.00 level.
On July 10, NEO announced that it was going to implement changes to its network in what is being referred to as NEO 3.0. Erik Zhang, the NEO co-founder noted,
NEO 3.0 will be an entirely new version of the NEO platform, built for large scale enterprise use cases. It will provide higher TPS and stability, expanded APIs for smart contracts, optimized economic and pricing models, and much more. Most importantly, we will entirely redesign NEO's core modules.
One of the key changes will be in the number of transactions per second. At present, the NEO network can handle 1,000 transactions per second (TPS). This is already a good amount compared to the power of Bitcoin and Ethereum, who can only manage 7 and 25 TPS respectively.
The key issue for NEO is the ability to entice large-scale enterprises and traditional finance firms such as VISA that can handle around 20,000 transactions per second at peak times, so this would be the optimal target. This highlights the difference between the likes of Bitcoin and NEO, with the former being an asset and the latter being a potential payment network. If NEO can make some impressive upgrades in 3.0 then we could see it moving closer to mass adoption and this could be something that drives the price in the near future. We will watch the support level mentioned in NEO and advise of any bullish opportunity as it arises over the next weeks.
Disclaimer: information contained herein is provided without considering your personal circumstances, therefore should not be construed as financial advice, investment recommendation or an offer of, or solicitation for, any transactions in cryptocurrencies.