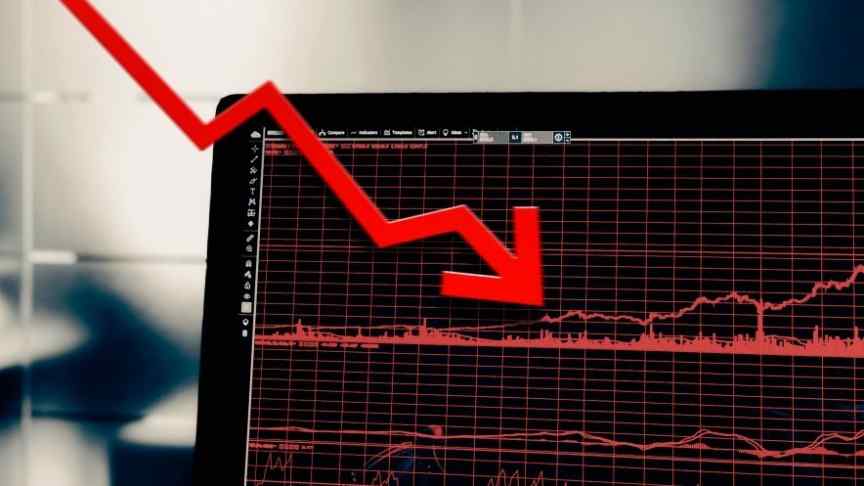 Bitcoin Drops Below $6000, Takes the Market With It
Nov 14, 2018, 10:07PM
Bitcoin fell under the $6000 level, amidst a marketwide selloff that has seen most major coins lose over 12% in the last few hours.
Bitcoin fell sharply this Wednesday driving prices below the psychological $6000 mark for the second time this year. The drop happened during a marketwide selloff that saw all coins in the top ten lose at least 10% of their value in just a few hours.
Ethereum and Ripple are doing even worse than Bitcoin, both having lost over 14% during the crash. ETH is currently trading below the $180 mark while XRP is trying to hold its ground at the $0.44 level.
Beware of the Death Cross
A key technical indicator known as the "death cross", which Bitcoin last saw in December 2014, has been confirmed. According to technical theory, the 50-candle SMA looks set to cut the 200-candle SMA from above, which could be the result of the prolonged bear market we've been experiencing during 2018.
Although this "death cross" is classically considered a warning for an even longer bear market, the oversold market actually tends to bounce back after these types of bearish crossovers are confirmed.
At the moment of writing, BTC prices continue to fall and have already dropped below $5650, the lowest levels since October last year.
What Caused This Selloff?
It is not yet clear what triggered this enormous selloff. Cryptocompare's founder Charlie Hayter recently told Reuters,
What you are seeing now is a breakout on the downside. Sometimes when things happen, it takes a while for the true reason to become clear - an exchange trade or regulatory action.
Although some are attributing recent price trends to the upcoming BCH hard fork, truth is that it takes a coordinated dump to make all cryptocurrencies but the stablecoins crash in such a short time span at approximately the same hour.
Another non-crypto-centric reason for the crash may very well be a mass fiat withdrawal, in the face of the upcoming Black Friday. Analyst Vlad Costea has made a point about this fact,
There's no rational reason for the entire market to drop so quickly and drastically other than looking at future events from our spending cycles... There's always something big to look for in the outside world, and it's good to pay attention and try to find correlations even though they aren't the only cause.
Disclaimer: information contained herein is provided without considering your personal circumstances, therefore should not be construed as financial advice, investment recommendation or an offer of, or solicitation for, any transactions in cryptocurrencies.