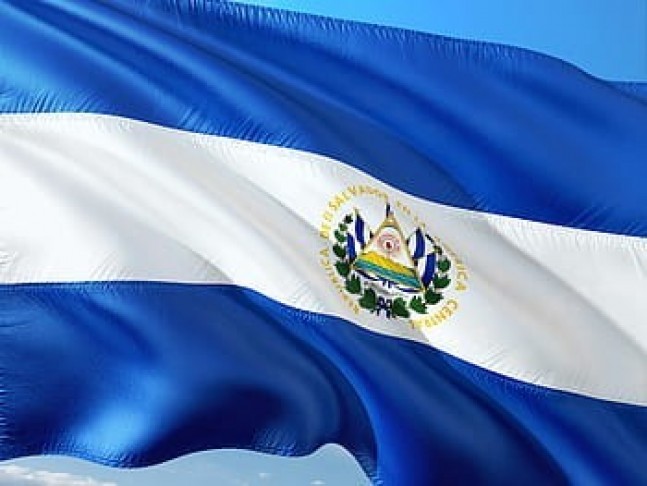 Bitcoin Is Now Legal Tender in El Salvador: Will the Trend Continue?
Sep 16, 2021, 3:10PM

by
Mike Dalton
El Salvador officially recognized Bitcoin as legal tender this week in a historic first for any country.
EEl Salvador officially recognized Bitcoin as legal tender on September 7, 2021, making it one of the first countries to do so. Now that the milestone has been achieved, it is up to the country's residents to make use of the asset. Here's what has happened so far.
Bukele First Announced Plans in June
The president of El Salvador, Nayib Bukele, initially announced plans to recognize Bitcoin as legal tender earlier this summer. On June 9, the bill that would accomplish that goal was passed by Congress with a majority vote of 62 out of 84.
Bukele gave several reasons for the plan. He suggested that adoption of the cryptocurrency would generate jobs within the country's economy, help residents without bank accounts, and increase the GDP of the country by up to 70%. He also suggested that the plan would reduce remittance (or cross-border transaction) fees.
The country cooperated with the mobile payments company Strike, which makes use of Bitcoin's Lightning Network, in order to build the necessary infrastructure for its plans.
How Much Has El Salvador Spent On Bitcoin?
Reports suggest that El Salvador will spend $225 million to roll out its Bitcoin program, which will include the purchase of Bitcoin as well as development and giveaways.
As of Tuesday, September 7, El Salvador owned 550 BTC, an amount that was worth roughly $25 million at the time of writing. It acquired its holdings in several batches starting with two initial purchases of 200 BTC beginning on Monday.
In order to promote Bitcoin, El Salvador plans to give away $30 of the cryptocurrency to every adult citizen that installs its official Bitcoin wallet, Chivo. That plan aims to reach 2.5 million of the country's 6.5 million citizens and could cost $75 million in total.
Requirements for Merchants are Still Unclear
Because the law has only just been put in place, it is not clear whether merchants and others will be required to accept Bitcoin by law. Bukele has assured citizens that Bitcoin acceptance will remain optional; finance minister Alejandro Zelaya agreed.
However, the text of the law itself has suggested that "all economic agents" will be required to accept Bitcoin, and the controversy has persisted.
Most notably, the country's cargo union, ASTIC, has said that its members will add a surcharge if they are forced to accept Bitcoin under the new law.
Other controversies have also arisen around the issue. Recent protests have been attended by retirees, veterans, disability pensioners and the working class. Protesters within those movements have challenged the plan over Bitcoin's rapidly fluctuated prices and its use in illegal activity and money laundering.
Market Crash Occurred on the Launch Date
El Salvador's decision to enact the law on September 7 coincided with a market crash that dropped the price of Bitcoin from more than $52,000 to less than $46,000. That change represented a loss of roughly 8-10% over less than 24 hours.
The crash seems to be related to various exchanges experiencing downtime that prevented trading over a number of hours. Coinbase, Kraken, and Gemini, all of which are among the top ten exchanges by volume, were affected.
It is not clear whether the outages were the result of activity related to El Salvador. However, Bukele took advantage of the incident to buy a batch of 150 Bitcoin at low prices, stating on Twitter that the government used the opportunity to "buy the dip."
How Will This Shape Bitcoin's Future?
Now that El Salvador recognizes Bitcoin as legal tender, various businesses will begin to use it. Reportedly, several restaurant chains in El Salvador are accepting Bitcoin already, including McDonald's, Starbucks, and Pizza Hut.
Other countries may also follow a trend set by El Salvador. Panama is now considering a bill that would give Bitcoin a similar status. Ukraine is also considering a law that would make cryptocurrency transactions completely legal.
Given that many countries already allow crypto transactions, this may not prompt Bitcoin adoption on its own. However, it could influence countries that are more hostile to cryptocurrencies, such as those that ban banks from working with crypto.
The trend could also lead governments to invest in cryptocurrency and the blockchain sector, something that will likely strengthen the industry overall.
Disclaimer: information contained herein is provided without considering your personal circumstances, therefore should not be construed as financial advice, investment recommendation or an offer of, or solicitation for, any transactions in cryptocurrencies.