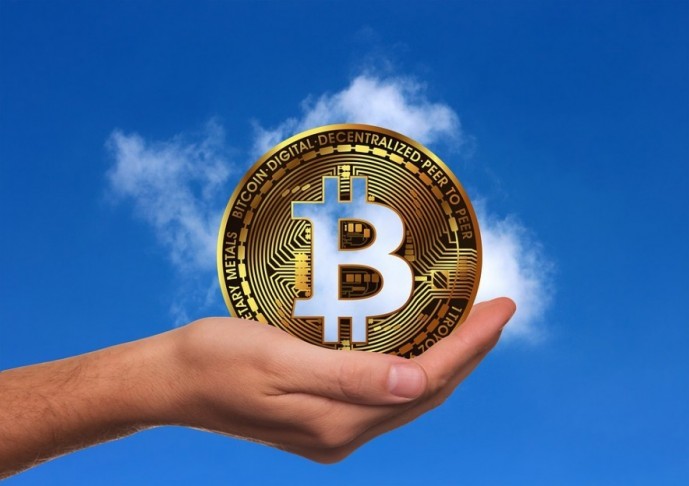 Bitcoin Mixed as EU MiCA Regulation Vote Looms, RUNE, WAVES Mar. 14
Mar 15, 2022, 5:49PM

by
Kevin George
BTC boosted by risk rally but EU regulation vote is a risk. RUNE rallies on DeFi developments. WAVES attracts attention with Ukrainian founder.
BTC
Bitcoin finished the week lower as traders fretted over a Monday vote by the EU Parliament which could effectively ban Proof-of-Work (PoW) coins.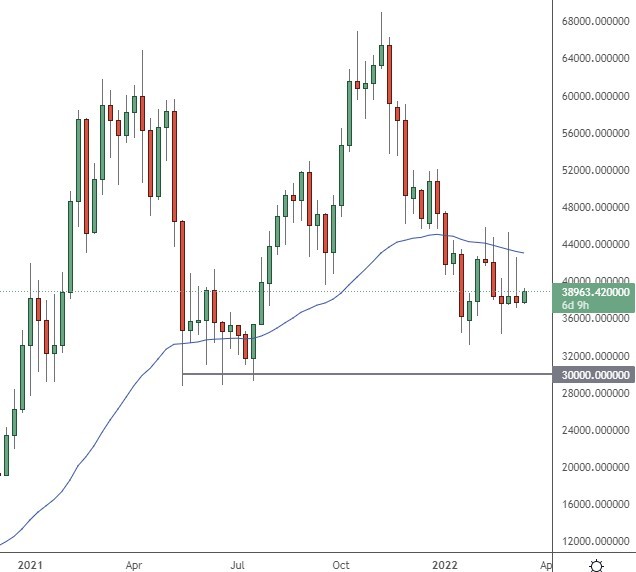 The parliament's economic and monetary affairs committee was set to vote on a draft version of the proposed Markets in Crypto Assets (MiCA) framework. This is the EU response to regulating digital assets.
The draft has seen the late addition of a rule that looks to limit the use of cryptocurrencies powered by energy-intensive mining known as proof-of-work- which is the mining process for BTC. Although the vote is still close, a small majority of committee members may vote against the measure.
The extreme measure revolves around the EU's "minimum environmental sustainability standards with respect to their consensus mechanism used for validating transactions, before being issued, offered or admitted to trading in the Union."
For cryptos like Bitcoin and Ethereum, the rule proposes a phase-out plan to shift their consensus mechanism from proof-of-work to other methods. That is fine for ETH which is already developing a PoS transition. For Bitcoin, there is no development team in place to do the same.
Extremely high stakes vote in the EU. That such a proposal made it this far is extraordinarily concerning and unlikely to stand up to practical reality.
...said Jeremy Allaire, founder of Circle Pay, on Twitter.
Stefan Berger, an EU parliamentarian who is overseeing the MiCA framework said:
The Greens and Socialists, as you can imagine, are criticizing the proof-of-work concept and criticizing the energy use, saying that bitcoin needs more energy than the Netherlands.
The EU was also looking to add crypto sanctions to its latest round of actions against the Russian government. Crypto exchange Binance also confirmed that it would no longer be able to take payments from the two major credit cards issued in Russia.
The price of BTC was trading at $39,000 on Monday as risk assets were boosted by the latest hopes for a Ukraine ceasefire.
RUNE
Thorchain was the top-performing coin this week with a gain of over 60% as the market gave a thumbs up to some new features on the project.
The decentralized finance (DeFi) project is moving to a roll-out of synthetic assets and announced of a launch date for a suite of new features called "Thorfi."
Built on Cosmos, Thorchain is a cross-chain crypto platform that lets users swap cryptocurrencies from different networks without the need for a third party, like Coinbase or Binance. The latest updates continue to build on mixing incompatible cryptocurrencies, like Bitcoin and Ethereum, to create new derivative products.
Synthetic assets allow users to create derivative versions of other popular cryptocurrencies like Bitcoin and Ethereum, which have already seen nearly $7 million in volume on the decentralized exchange (DEX) Thorswap.
Launched on Wednesday, synthetic assets are backed by liquidity pools within the ecosystem. Unlike wrapped assets, such as WBTC, WHICH IS pegged 1:1 to the price of Bitcoin that runs on Ethereum rails, synthetic assets are minted by a 50% mix of RUNE and 50% of the target asset.
The assets behave more like liquidity pool (LP) tokens which DeFi users get when they deposit liquidity into pools on Uniswap or Curve Finance.
The project's core developer Chad Barraford also outlined a new initiative called Thorfinance (Thorfi), which would bring many popular DeFi toolsunder the Thorchain umbrella. The new features will include services such as lending and borrowing, but also the launch of a native stablecoin called THOR.USD.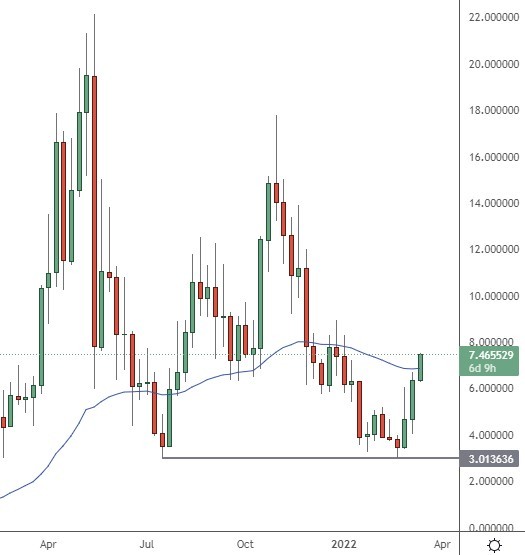 The price of RUNE was now trading at $7.40 and the project has a market cap of $2.45 billion, making it the 47th largest project in the crypto space.
WAVES
WAVES was also stronger this week with the coin almost doubling before slipping back to $25.00.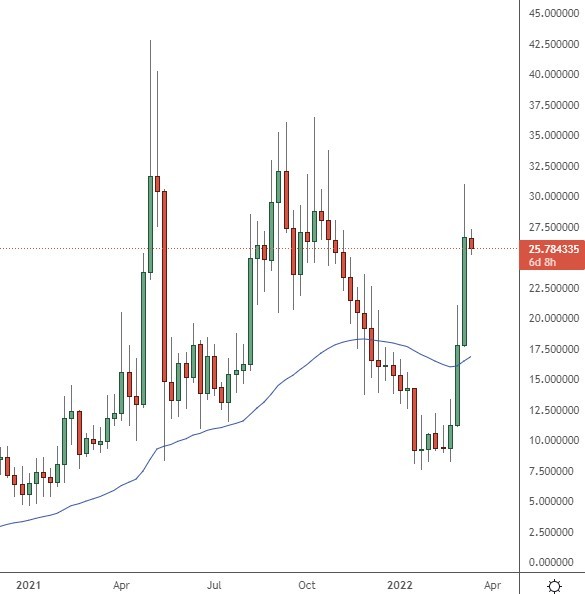 This interest in the coin has picked up due to the fact that the project's founder, Sasha Ivanov, is a Ukrainian-born scientist. He has built a scalable protocol that is pushing forward with new developments.
Waves is currently launching its next-generation upgrade, which will add some infrastructure improvements. These include decentralized finance features, a platform for decentralized autonomous organizations (DAOs) to be set up, and also NFT marketplaces. WAVES 2.0 will be based on Practical Proof-of-Stake Sharding (PPOSS) Consensus and support Ethereum Virtual Machine (EVM) which is less energy-intensive than Bitcoin.
Another development that has helped boost the price of WAVES is a partnership with Allbridge, a protocol focused on facilitating the transfer of assets between all blockchain networks.
The stated goal of the collaboration is "to create a unique bridge between Waves and supported EVM as well as non-EVM chains, such as NEAR Protocol, Solana and Terra."
According to developers at Waves, the goal is to have Allbridge fully integrated by the end of May. The project currently has a market cap of $2.8 billion and ranks at number 43 in the list of coins by project valuation.
Disclaimer: information contained herein is provided without considering your personal circumstances, therefore should not be construed as financial advice, investment recommendation or an offer of, or solicitation for, any transactions in cryptocurrencies.