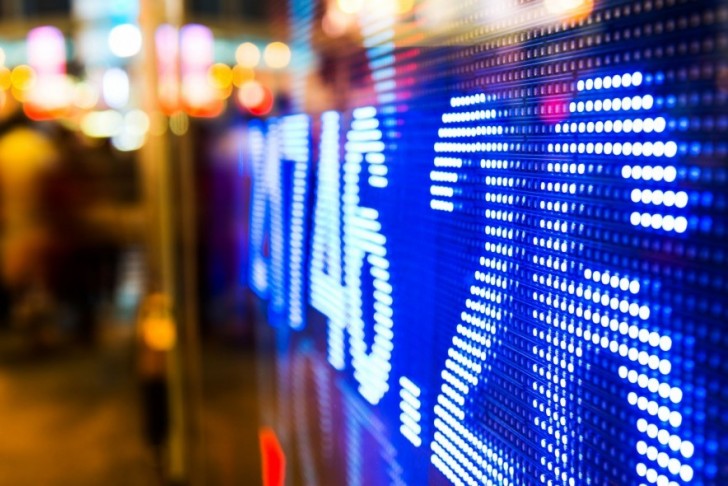 Bitcoin Price Rallies from $30k on Amazon Short Squeeze, ETH, FTT, THETA, Jul. 26
Jul 26, 2021, 8:06PM

by
Kevin George
BTC surges to resistance as shorts back off, Ethereum readies for London protocol upgrade. FTX changes leverage and pop star launches THETA NFTs.
BTC
The Bitcoin price has rallied from support at $30,000 to test resistance levels close to $40,000.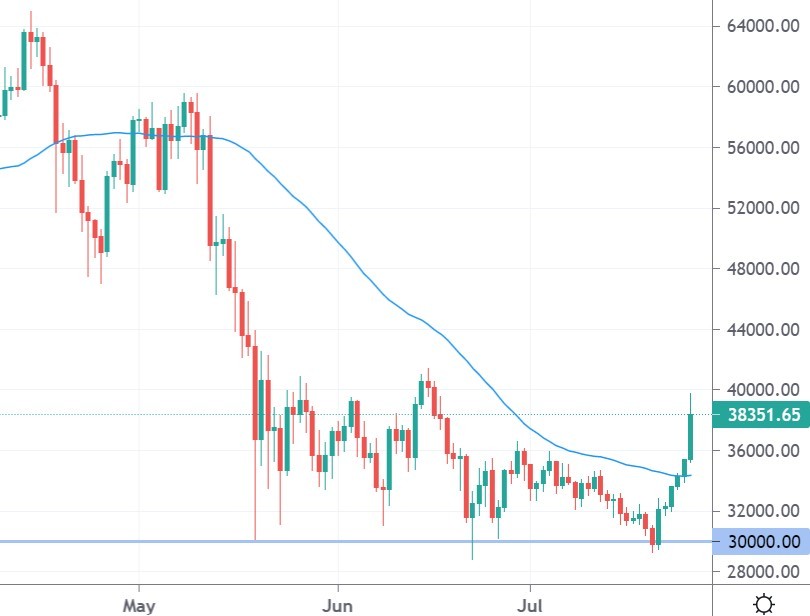 BTC jumped higher to trade above the $39k level for the first time since mid-June. The move higher in the coin has been driven by a short squeeze, where bearish traders were heavily positioned at $30k and had to retreat from those shorts.
Bitcoin traders have also been inspired by reports that e-commerce giant Amazon is preparing to accept BTC payments, "by the end of the year".
The speculation over Amazon's cryptocurrency entry was driven by a job vacancy posted by the company, which called for an expert who can "leverage domain expertise in blockchain, distributed ledger, central bank digital currencies, and cryptocurrency".
The advert added that the company wants to "develop the case for the capabilities which should be developed, drive the overall vision and product strategy, and gain leadership buy-in and investment for new capabilities." A spokesperson told City AM:
This isn't just going through the motions to set up cryptocurrency payment solutions at some point in the future – this is a full-on, well-discussed, integral part of the future mechanism of how Amazon will work.
The price of BTC rallied to come within a whisker of the $40,000 level which halted the rebound in early June. Getting above that level will be key to the future path for the coin with $50k being the next key level.
ETH
Ethereum is less than two weeks away from its 11th backward-incompatible upgrade, also known as a "hard fork." This hard fork has been labeled "London," and contains five Ethereum Improvement Proposals (EIPs), each featuring code changes which will optimize the world's second-largest cryptocurrency by market capitalization.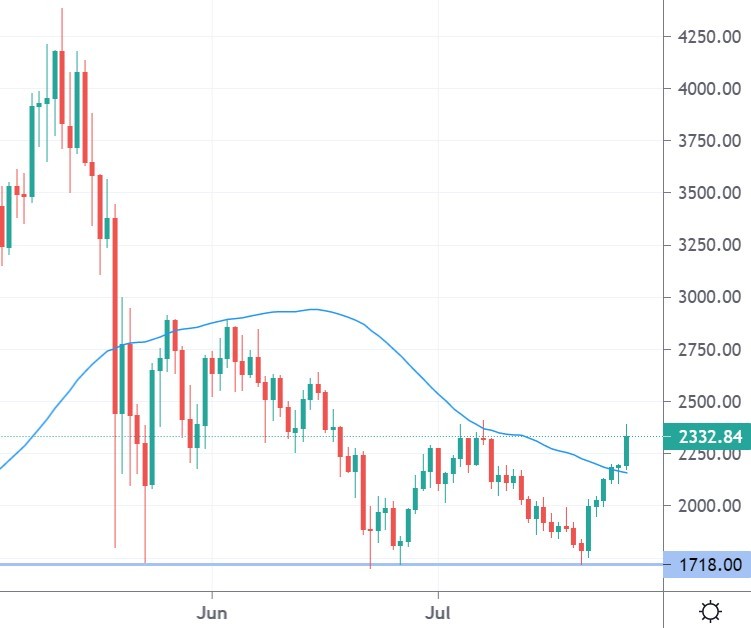 Ethereum is currently undergoing upgrades as it moves away from its history as a "Proof of Work" coin to "Proof of Stake". The upgrades are meant to improve the speed and efficiency of transactions, as well as lower the cost of ETH gas fees which has been a headwind for the blockchain in times of bullish markets.
In other news, Ethereum's recent on-chain data has shown that the supply held by the largest non-exchange whale addresses has hit a 5-year high. On-chain data provider Santiment said:
"Ethereum's top 10 non-exchange whales are adding on to their holdings, as their 21.3M, $ETH held this week established a new 5-year high. Meanwhile, top 10 exchange whales recently hit a low of 4.66M $ETH, the lowest since ETH's 2015 inauguration".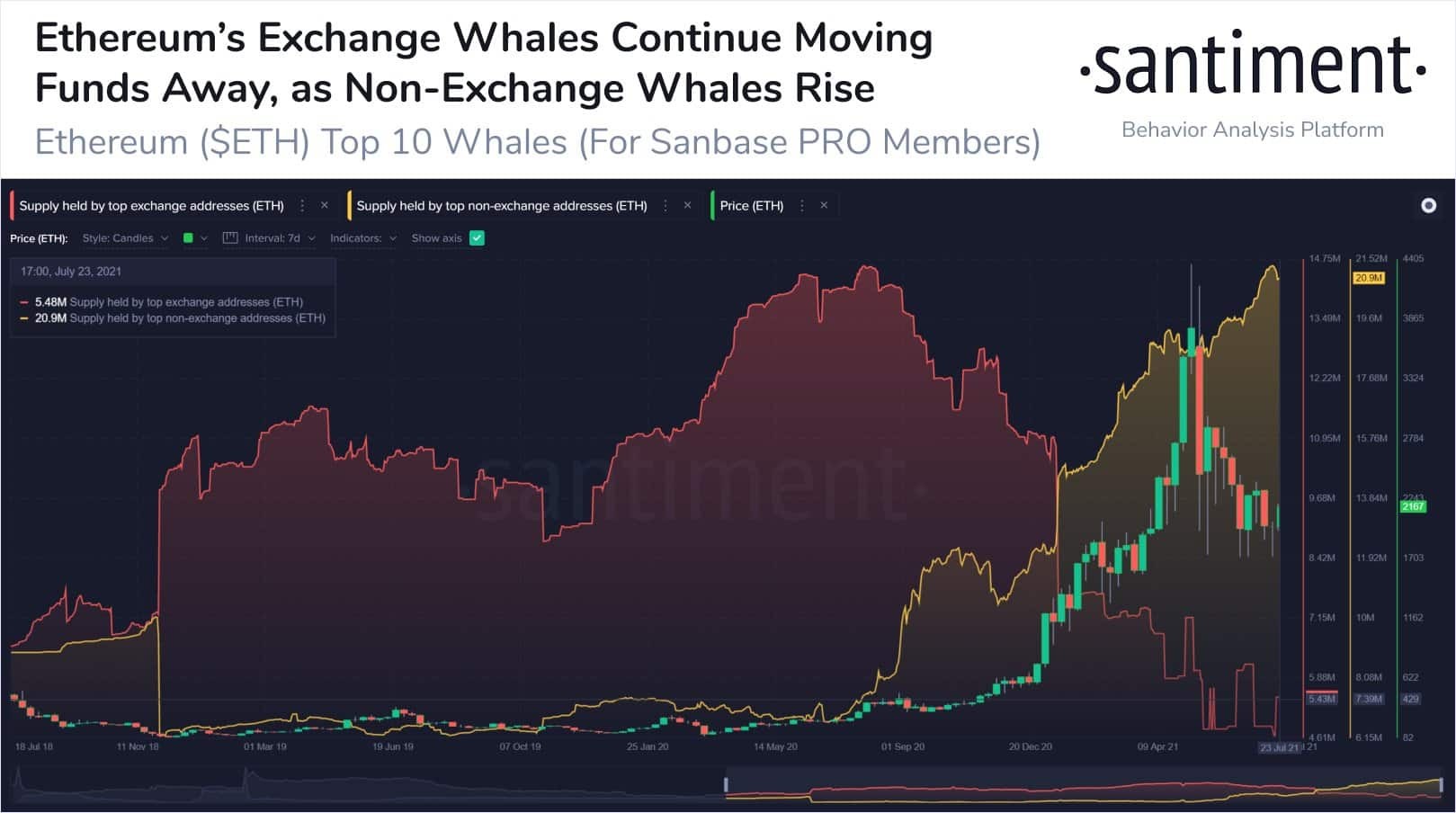 The data suggests that the largest ETH investors are happy to sit and wait for future gains in the coin. ETH has seen support emerge at the $1718 level for the third time in two months and that should hold out this time for a rally in the coin.
FTT
The Binance exchange, which is the world's largest cryptocurrency exchange by volume, has said it is reducing the maximum leverage users can use for futures contracts. The move comes a day after the derivatives exchange FTX announced the same plan.
The FTX CEO, Sam Bankman-Fried, said in a series of tweets that a lower level was healthier for the crypto ecosystem, saying:
And so, after lots of back and forth, we're going to be the ones to take the first step here: a step in the direction the industry is headed and has been headed for a while. Today, we're removing high leverage from FTX. The greatest allowable will be 20x.
The decision by FTX is being driven by the increasing attention from regulators and they always claim that they are working for the retail investor, so exchanges are getting ahead of expected rule changes.
The U.S. Securities and Exchange Commission is expected to release a new regulatory framework for the sector, following a letter from Sen. Elizabeth Warren to Chairman Gary Gensler requesting that one be released by July 28th.
A July 23rd New York Times article also took aim at high-leverage trading in crypto. The article implied that there were impending regulatory moves coming against high leverage trading and cited Timothy Massad, a former U.S. Securities and Exchange Commission chairman.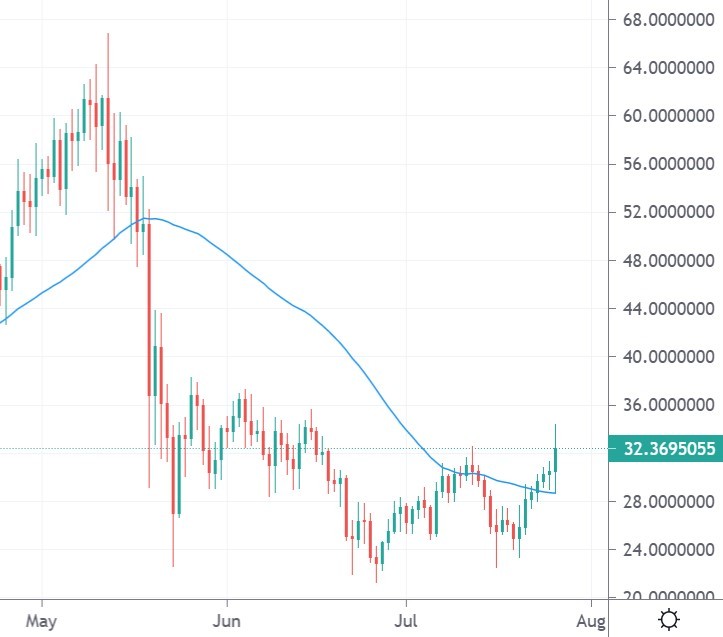 The FTT token has found support in the low $20 levels and has rallied to highs above $34. Resistance for the exchange token comes in at $36 after the coin plunged from the all-time highs near $65 in mid-May.
THETA
Theta token was one of the best-performing coins in the last week with a 50% gain.
Recent news for the project was a collaboration with pop star Katy Perry, who is set to launch a collection of Non-Fungible Tokens on the network.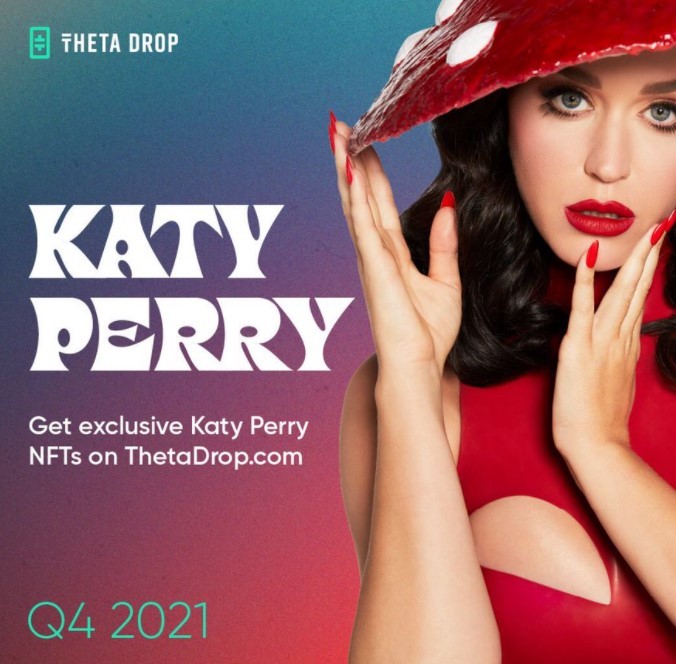 The first digital collectibles will feature content from the singer's upcoming "Play" residency at the brand new Resorts World Las Vegas hotel, which kicks off in December 2021.
Perry will also acquire a minority interest in Theta Labs alongside the talent agency Creative Artists Agency (CAA), which is already one of Theta's enterprise validators.
"I'm both excited and curious to be launching my first ever NFTs later this year with Theta Network," said Perry in a tweet.
"This is a new, unique opportunity to connect with my fans around the world even if they aren't with me in Las Vegas. I can't wait to dive in with the Theta team on all the exciting and memorable creative pieces, so my fans can own a special moment of my residency that's both a digital collectible as well as an IRL experience".
Mitch Liu, CEO of Theta Network, said:
With the help of CAA and Katy's management team, we're charting a course towards reaching well beyond crypto enthusiasts to millions of music, media and entertainment fans around the world.
THETA currently trades at $6 after reaching lows under the $4 level. The all-time high in Theta was near $16 back in April.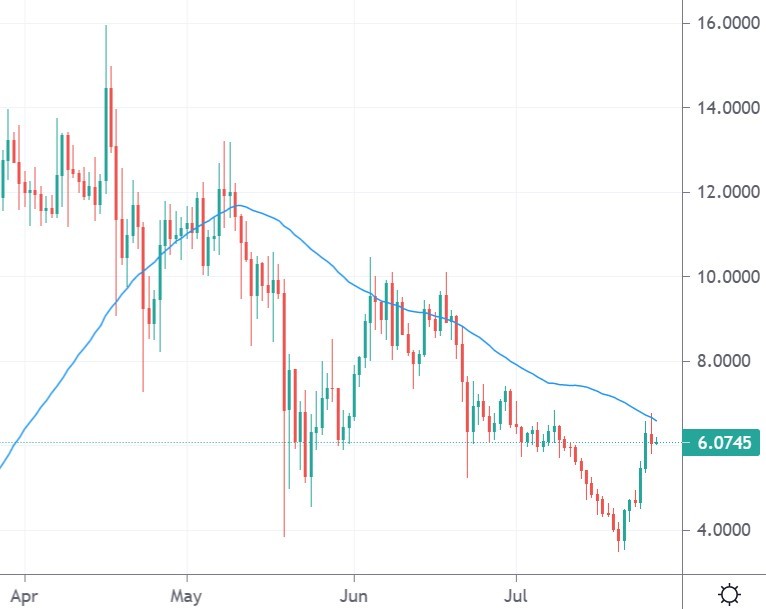 Disclaimer: information contained herein is provided without considering your personal circumstances, therefore should not be construed as financial advice, investment recommendation or an offer of, or solicitation for, any transactions in cryptocurrencies.