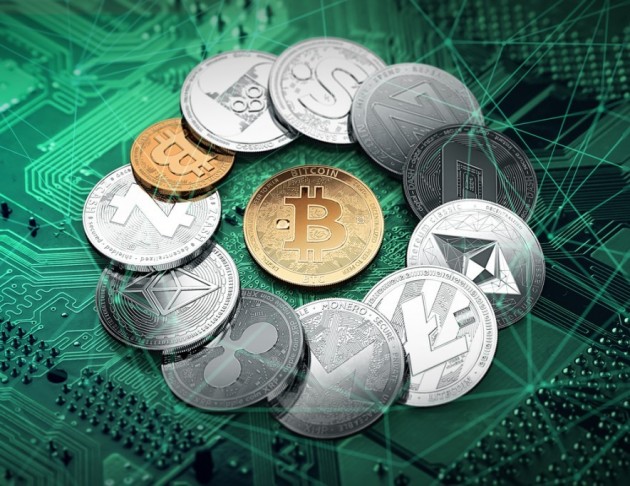 Bitcoin Rallies Above $22k Ahead of Inflation Data, ETH, GLM, LUNA, Sep. 12
Sep 12, 2022, 1:20PM

by
Kevin George
BTC was over 10% higher ahead of the latest U.S. inflation data. ETH closes in on Merge upgrade. LUNA and GLM strongest.
BTC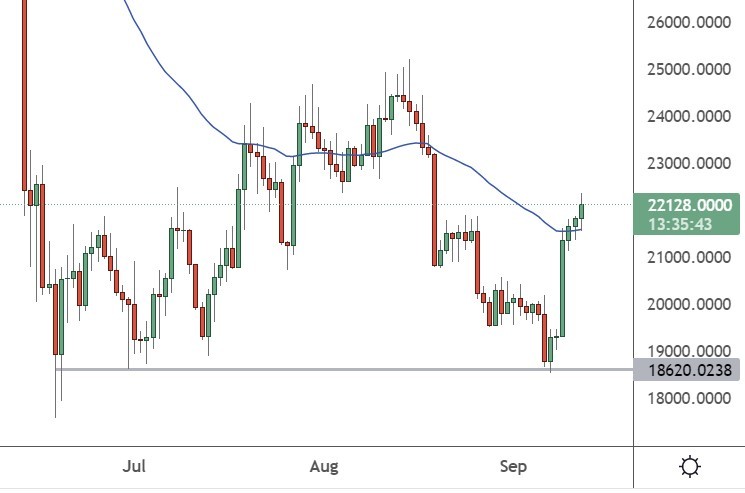 Bitcoin saw gains of over 10% this week as traders piled in at the recent lows. Optimism over Ethereum's Merge and hopes for a drop in U.S. CPI numbers are fuelling a cryptocurrency rebound.
The inflation number released tomorrow is expected to show a cooling in prices from 8.5% to 8.1%. That will give traders some hope that the Federal Reserve and other central banks will start to slow the pace of interest rate hikes.
Meanwhile, software firm Microstrategy has announced a stock sale worth $500 million which the company plans to use to buy more BTC. The company owned 129,699 Bitcoins at the end of June, which is roughly $2.9 billion at current market prices. The company's founder stepped down from the CEO role recently and this will be the first purchase with a new leader at the helm.
In an SEC filing on Friday, MicroStrategy revealed they had an agreement with investment bank Cowen & Co to sell $500 million of its Class A common stock to raise funds. The firm said, "We may use the net proceeds from this offering to purchase additional Bitcoin."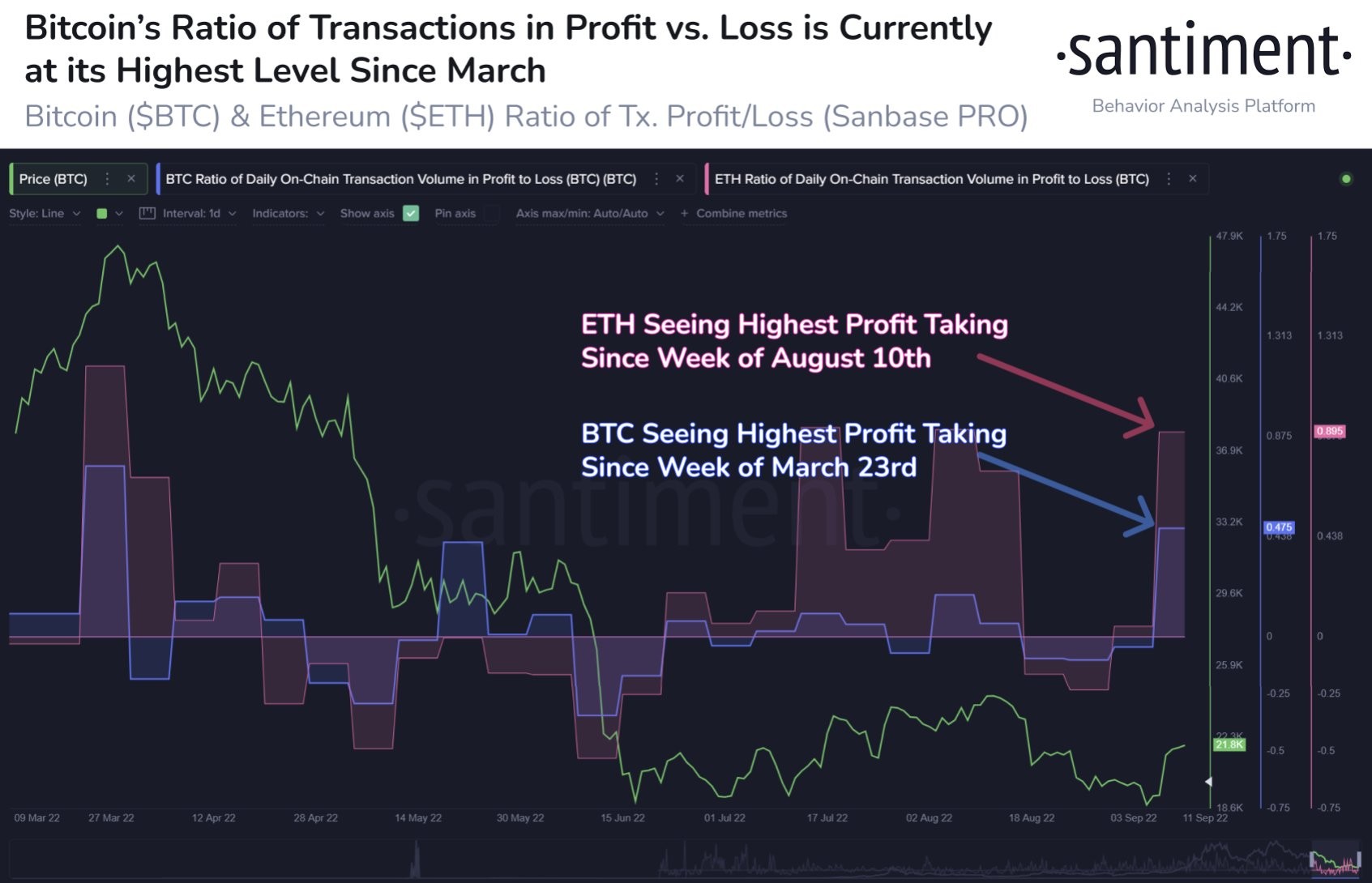 Data from Santiment showed that the ratio of transactions in profit was at its highest since March. BTC trades above $22k with further resistance levels at the $24-25k range.
ETH
Ethereum was 11% higher this week with the coin counting down to the Merge upgrade.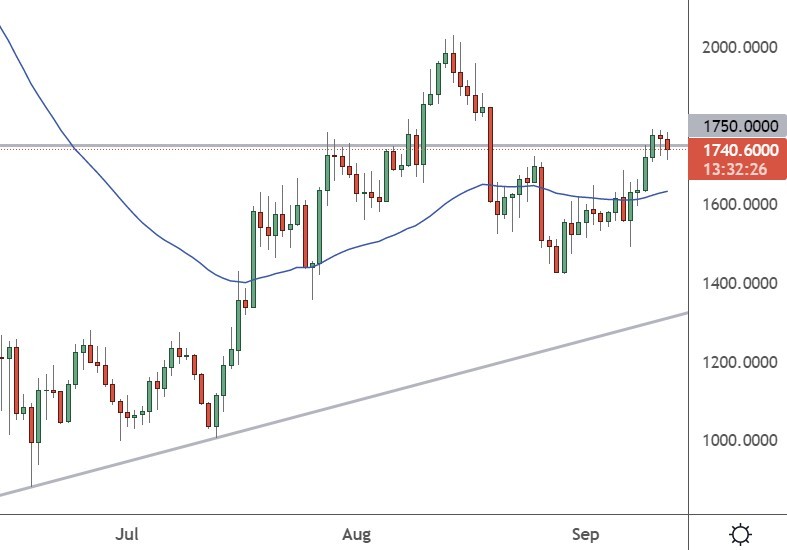 The Ethereum blockchain update has been highly anticipated by the market and is expected to be complete sometime between Sept 13-16. The Bellatrix upgrade – the network's final "hard fork" – was announced on Tuesday. The Ethereum blockchain will make a long-awaited transition from proof-of-work (PoW) to proof-of-stake (PoS).
The Ethereum Foundation says the Merge will cut the network's energy usage by 99.95% and set the project up for further improvements with fees and transaction speed.
FTX founder Sam Bankman-Fried said that the Merge could be rocky at the outset.
I think long term it is going to be exciting for the Ethereum community. It is going to allow substantially faster and cheaper processing of transactions. However, I do think that it is going to be, as big other transitions are at the beginning, rocky. I think there is going to be some messy activity around when it happens. That is inevitable.
However, Bankman-Fried also told CNBC that the bear market pain was likely over:
The real pain, I think, came three to four months ago. We don't necessarily foresee more pain from here. Things have very much stabilized in the space.
ETH was hovering at the $1,740 level but seems to be pausing as traders are unsure which way to go ahead with the changes.
GLM
Golem was one of the top performers this week with an 82% gain.
The platform is a peer-to-peer network that allows application owners and individual users to rent spare computing resources from each other.
Golem will need to attract users seeking extra computing resources in order to reward providers for giving up their own resources. The highly competitive structure should boost the efficiency of the model and the platform is expected to challenge existing cloud computing platforms.
Some of the features of the project include the ability to render CGI by utilizing other users' computing power. An application registry is also an Ethereum smart contract that allows users to upload programs onto the Golem network.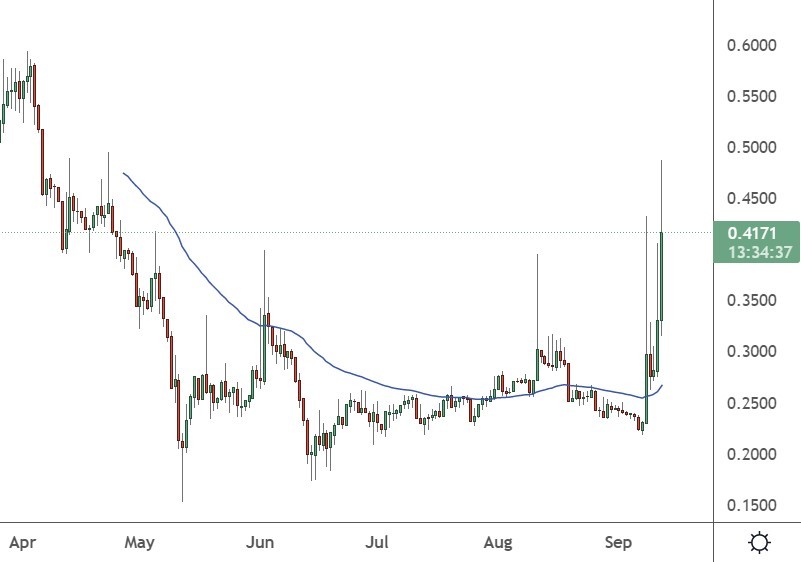 The price of GLM has rallied and was now trading at $0.41 and the all-time high is near $0.60.
LUNA
There was a big rally for LUNA in September with the project up around 300%.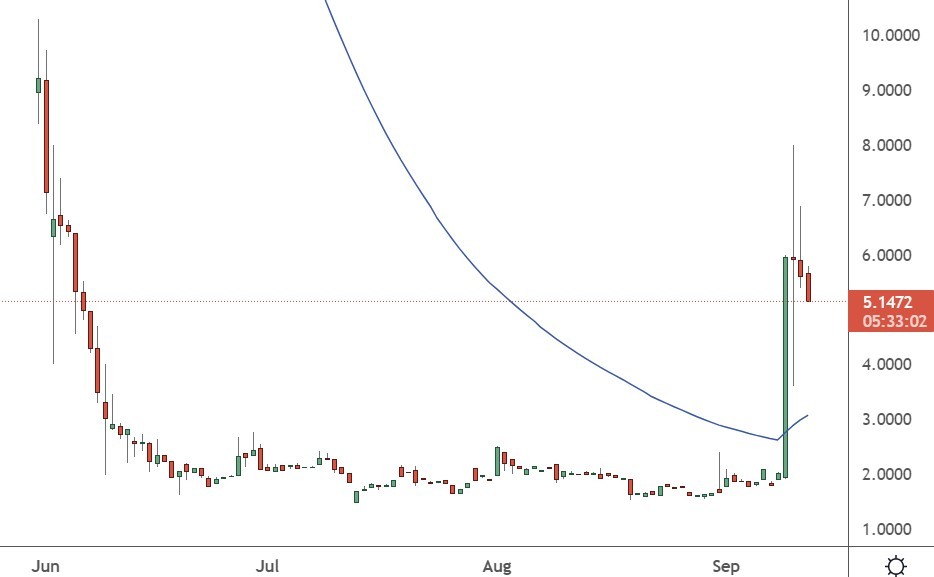 Terraform Labs, the developers of the Terra project, divided the old chain into Terra Classic (LUNC) and Terra LUNA 2.0 (LUNA/LUNA2). LUNA was up 162% last week with LUNC up 30%.
Terra Classic is the original version of the Terra blockchain, while LUNA 2.0 was created for the rebuilding strategy by Terraform Labs founder Do Kwon. LUNA/LUNA2 started to rise sharply a week ago with some activity inside the Terra ecosystem.
Luna Classic (LUNC) passed governance proposals to add a 1.2% tax on its on-chain transactions on the day. That proposal will remove 1.2% of the LUNC supply from each on-chain transaction.
Second, we saw a Terra whistleblower on Twitter reporting a suspicious transaction worth 435,000 LUNA2 tokens to Binance, alleging that the sender is TerraForm Labs.
Was eating lunch and saw LUNA2 pump. Checked the TFL Dawn wallet. Sure enough, after months of farming rewards with the airdrop they claim they never received, they sent all 435K available LUNA 2 to Binance just days ago. That's just one address.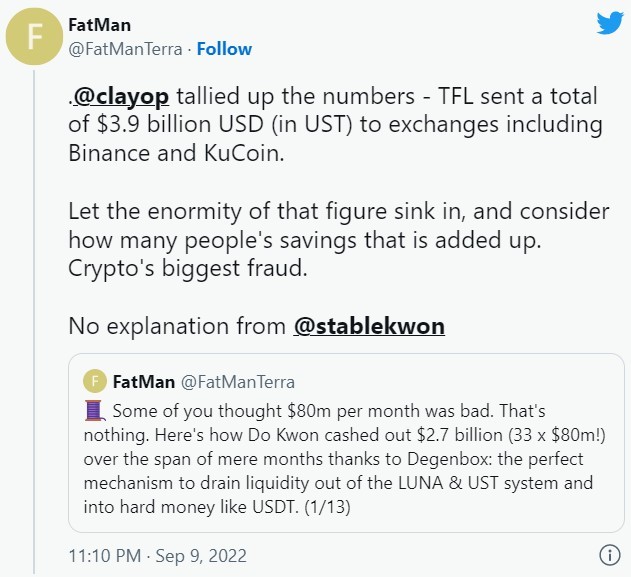 The project's founder dismissed the claims. The price of LUNA rallied to $8.00 but has settled back near the $5.00 level.
Disclaimer: information contained herein is provided without considering your personal circumstances, therefore should not be construed as financial advice, investment recommendation or an offer of, or solicitation for, any transactions in cryptocurrencies.