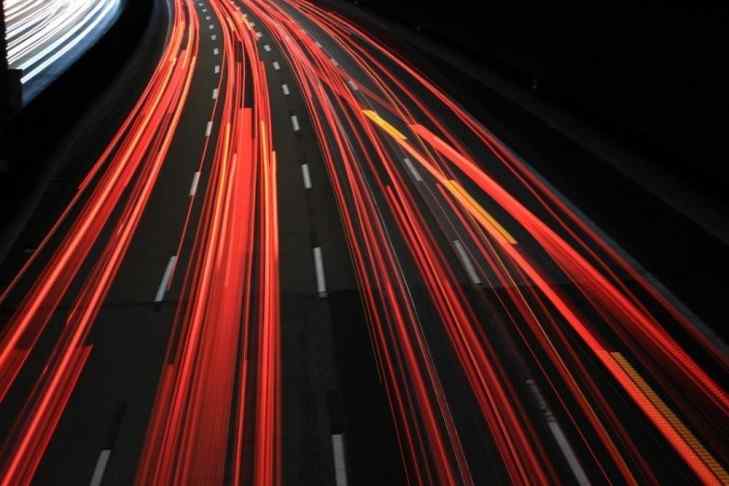 Bitcoin's Off-Chain Lightning Network Hits Record Node Count
Apr 3, 2018, 7:06PM
Lightning Network, the off-chain Bitcoin scalability solution, reached a record 1500 supporting nodes on April 1st and can now handle a capacity of 10.407 BTC ($73673.86).
On April 1st, the Lightning Network (LN) mainnet achieved a record number of 1500 supporting nodes and can now handle a capacity of 10.407 BTC ($73673.86). This news came just a few days after the beta release of LightningTip, as well as reports that WooCommerce would be adding Lightning Network support for Litecoin and Bitcoin payments.
The 1500 nodes achievement is a major milestone for the LN project. LN only began running its testnet in December 2017 and has been running its mainnet only for two weeks. To put the achievement into perspective, as of January 2018 there were only 29 supporting nodes in the world.
LN has now managed to achieve a higher node count than its on-chain competitor Bitcoin Cash (BCH). As of April 2, the BCH network was running 1258 ABC nodes, (out of which 1178 were public nodes), compared with the 1560 running on the LN.
There are still mixed opinions about the Lightning Network's off-chain Bitcoin scalability solution. Concerns typically focus on the perils of centralization, on security flaws, or on its alleged vulnerability to DDoS attacks.
OpenBazaar's Sam Patterson tweeted a series of critical comments about his use of LN: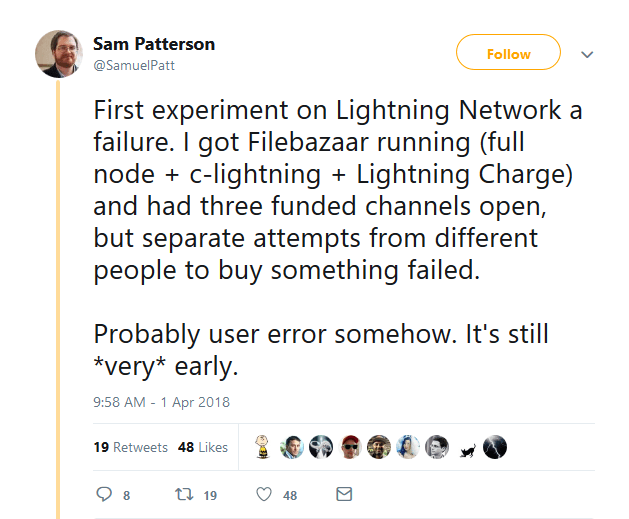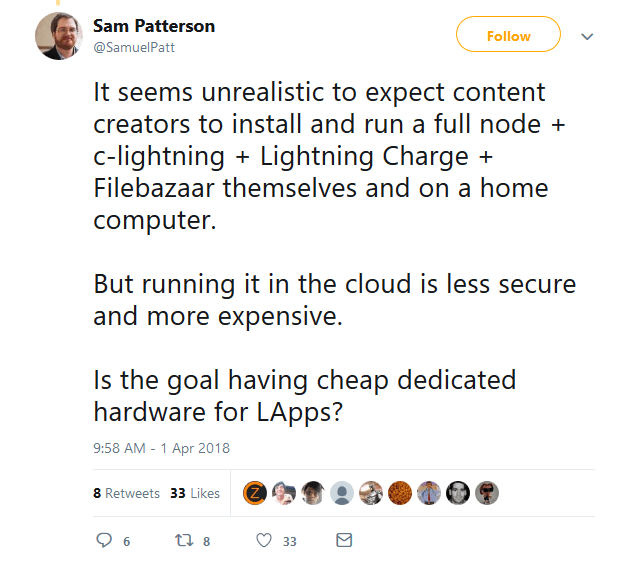 It is yet to be seen whether Bitcoin users will end up adopting the on-chain BCH, or the off-chain LN SegWit, solution to the Bitcoin Blockchain scalability problem. This latest success is certain to tip the debate more in the Lightning Network's favor, for the moment.
Disclaimer: information contained herein is provided without considering your personal circumstances, therefore should not be construed as financial advice, investment recommendation or an offer of, or solicitation for, any transactions in cryptocurrencies.