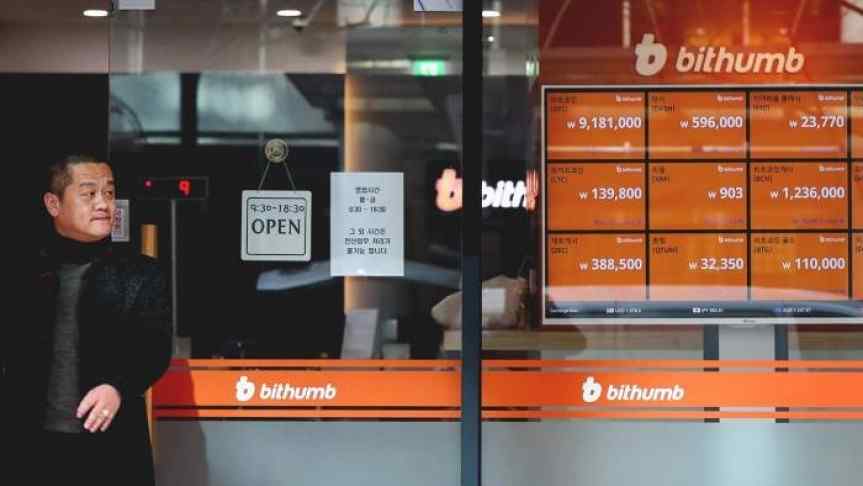 Bithumb Cleared of Tax Evasion by South Korean Government, Pays $28 Million
Jun 8, 2018, 3:30PM

by
Tom Nyarunda
Bithumb's successful passing of the tax audit highlights an increased trust and stability in the South Korean cryptocurrency market.
Bithumb, South Korea's leading cryptocurrency exchange has been cleared of alleged tax evasion for the year 2017 and has paid its full $28 million tax bill.
The June 8, 2018, report on eToday said that after an intensive audit of their accounting records, Bithumb was cleared of all charges in Mid-April. Bithumb raked in some 427.2 Billion KRW in profits in 2017 which is 171 times the 2.5 Billion KRW they made in 2016. According to a National Tax Service official,
The Tax Service has conducted a review of the accounting records of the years from the 2014 to 2017 business years. Bithumb has paid the appropriate fees and taxes without objection… Although a very large tax amount was imposed, it does not mean that there was any implication of tax evasion from the exchange. No charges of tax evasion have been or will be pressed against the exchange at this time.
No Prior Information of Audit Results
The audit commenced on January 10, 2018, when the National Tax Service placed agents inside Bithumb's headquarters in Gangnam for a surprise investigation. During the following three months, the tax officials collected data on the exchange's income from trading commissions as well as recording profits made from cryptocurrency dividends. Bithumb, which didn't have prior information on the results of the audit before they were made public, complied with the tax bill of 30 billion KRW and has already paid up.
The positive outcome of Bithumb's tax audit coincided with an indictment by Korean Police of another cryptocurrency exchange, Coinone, regarding their margin trading option. Police claim it is an illegal gambling den that could be a conduit for money laundering. Bithumb's successful passage of the tax audit is a good thing for South Korea's cryptocurrency market as it highlights an increased trust and stability in the Korean cryptocurrency market.
Disclaimer: information contained herein is provided without considering your personal circumstances, therefore should not be construed as financial advice, investment recommendation or an offer of, or solicitation for, any transactions in cryptocurrencies.