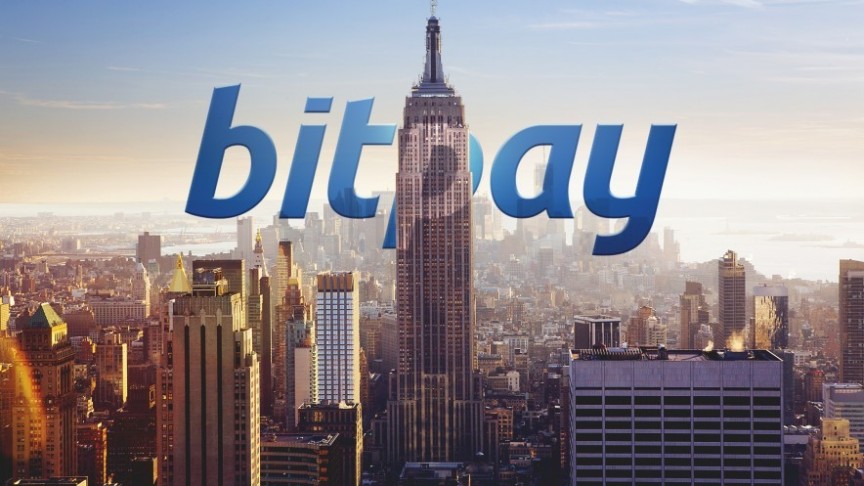 BitPay's Bid for a Virtual Currency License Approved by NY Financial Services Dept.
Jul 17, 2018, 6:46PM

by
Tom Nyarunda
The license allows BitPay to offer settlement services to businesses wishing to accept or issue payments in Bitcoin and Bitcoin Cash.
The New York Department of Financial Services (DFS) announced on Monday that it has granted BitPay a virtual currency license. The license permits BitPay to do business with New York-based companies and consumers wishing to transact using Bitcoin and Bitcoin Cash.
A statement from DFS says the regulator conducted an all-inclusive evaluation of BitPay's application that included the company's capitalization, as well as anti-fraud, anti-money laundering, consumer protection, and cybersecurity guidelines. The statement also mentions that the license will be subject to DFS's ongoing supervision.
Commenting on the approval, the superintendent of the DFS Maria Vullo said,
DFS welcomes BitPay to New York's expanding and well-regulated virtual currency market, we continue to work to support a vibrant and competitive virtual currency market that connects and empowers New Yorkers in a global marketplace while ensuring a strong state-regulatory oversight is in place.
Stephen Pair, the CEO of BitPay said,
New York State has one of the strictest policies around businesses involved in cryptocurrency and working through the approval processes to obtain a license was important to BitPay. We believe this hard work will pay off as New York presents significant business opportunities for BitPay.
Leading Businesses Already Signing up with BitPay
BitPay is a cryptocurrency payments processor that enables users to pay for goods and services using Bitcoin (BTC) and Bitcoin Cash (BCH) and merchants to accept these cryptocurrencies as payment. The company was founded in 2011 when it introduced payment processing to the Bitcoin ecosystem. The BitPay card also enables users to convert Bitcoin to USD and spend their cash in outlets that accept Visa. Thousands of businesses worldwide are already signing up with BitPay to accept Bitcoin payments. The license issued by the DFS is likely to contribute not only to BitPay's customer base but also to the adoption of cryptocurrencies in New York State.
Disclaimer: information contained herein is provided without considering your personal circumstances, therefore should not be construed as financial advice, investment recommendation or an offer of, or solicitation for, any transactions in cryptocurrencies.