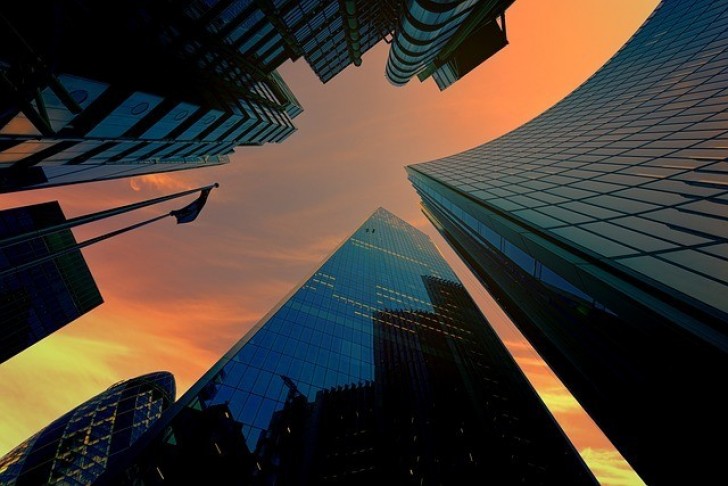 BlackRock Is Pursuing a Bitcoin Spot ETF; Could Be the First To Gain Approval
Jun 22, 2023, 11:13AM

by
Mike Dalton
Asset management giant BlackRock has filed for a Bitcoin spot ETF. Will it be the first to offer this investment vehicle?
BlackRock is pursuing a Bitcoin spot ETF, according to recent reports. If it succeeds, it would be the first company in the U.S. to offer this type of investment.
BlackRock Files for Bitcoin ETF
BlackRock, the largest asset manager in the world, is attempting to obtain approval for a Bitcoin exchange-traded fund (ETF) through a June 15 filing.
The multinational company submitted an application for its iShares Bitcoin Trust to the U.S. Securities and Exchange Commission (SEC) on that day.
If the application is successful, BlackRock's Bitcoin ETF will be listed on Nasdaq. Coinbase, which offers an institutional custody service alongside its retail crypto exchange, is named as a custodian for funds related to the proposed ETF.
It is unclear whether BlackRock will succeed with its application. Experts quoted by Coindesk suggest that the company's filing aims to address the SEC's reasons for rejecting other similar Bitcoin ETFs. BlackRock specifically believes it can prevent market manipulation through a surveillance-sharing agreement titled the "Spot BTC SSA."
Others suggest that BlackRock could succeed due to its high industry standing and past record of approvals. Bloomberg analyst Eric Balchunas noted that the SEC has previously approved 575 of BlackRock's ETFs and only rejected one.
What Are Bitcoin Spot ETFs?
Bitcoin ETFs track the price of Bitcoin. They are aimed at institutional investors who do not want to hold Bitcoin in a wallet; instead, investors gain exposure to the cryptocurrency with institution-grade custody and security.
Several other asset managers have attempted to file for Bitcoin ETFs in recent months and years, with some of those efforts dating back to 2018. Resurgent optimism has seemingly prompted other firms to seek approval for a Bitcoin ETF.
Though the SEC approved numerous Bitcoin futures ETFs starting in October 2021, it has never approved a Bitcoin spot ETF. As such, the first Bitcoin spot ETF will be a major regulatory breakthrough and will likely influence investor sentiment positively.
In fact, Bitcoin (BTC) has experienced moderate gains alongside BlackRock's latest filing. When BlackRock filed its application on June 15, Bitcoin was priced as low as $24,864; at the time of writing June 19, Bitcoin prices had risen 7.6% to $26,758.
BlackRock's application has not yet been approved, in spite of the current hype.
Disclaimer: information contained herein is provided without considering your personal circumstances, therefore should not be construed as financial advice, investment recommendation or an offer of, or solicitation for, any transactions in cryptocurrencies.