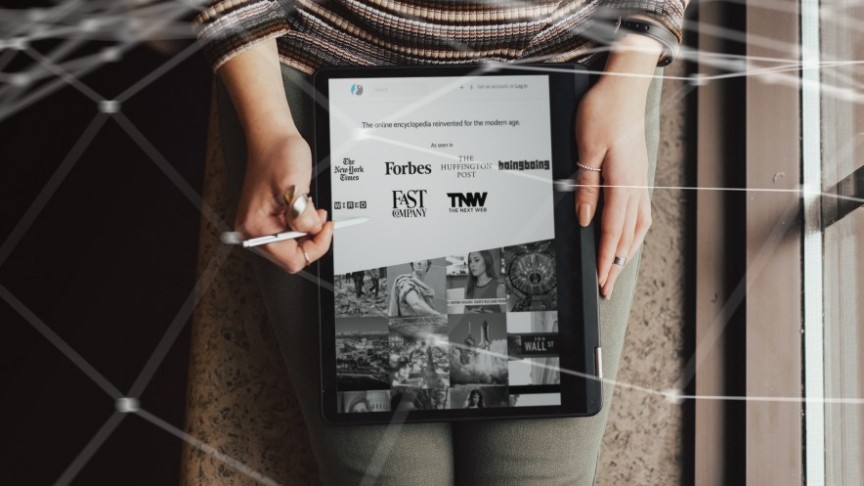 Blockchain Encyclopedia Everipedia Launches on the EOS Blockchain
Aug 10, 2018, 3:52PM
Everipedia, the blockchain-based Wikipedia alternative, launched its service on July 9. The project is backed by a co-founder of Wikipedia.
Everipedia, a crowdsourced project that aims to be the world's largest blockchain-based encyclopedia, announced its official launch on July 9. The announcement confirmed that the company is continuing its plan to use the EOS.IO blockchain, in line with the developers' decision to move away from Ethereum in December 2017. Everipedia is most notably backed by Dr. Larry Sanger, who co-founded Wikipedia and is currently the blockchain project's chief information officer (CIO).
The project was born out of a desire to achieve censorship resistance and decentralization in online information sharing. Thanks to blockchain technology, Dr. Sanger believes that Everipedia will be able to keep quality high while incentivizing users to provided helpful edits to the encyclopedia. In an interview with technology publication The Next Web, he explained why building the platform was important.
Because the network is decentralized, the network will bring together articles from multiple encyclopedias, not just Everipedia. It will be possible to have different articles on the same topic, and we will eventually have a rating system that will make it possible for people to find different articles on the same topics, rated by different categories of people, groups, and experts.
Reward and Governance
At this point in time, Everipedia is not vastly different from Wikipedia. It offers similar features and allows users to edit it at any time. Where it stands apart is in its use of a digital currency named IQ that enables a reward and governance system. Users that curate and edit articles on the platform are automatically awarded a specific amount of tokens which can then be used to vote in the network. According to Everipedia, this feature essentially makes "every editor a stakeholder in the network."
While Everipedia has already launched its platform to the public, there is still a long way to go for the company. In contrast to its biggest rival Wikipedia, which has a library of 43 million pages, it currently boasts a mere six million, with a similarly lacking user count as well. Furthermore, the platform still has to figure out its expansion strategy as purchasing more resources (especially RAM) on the EOS network may turn out to be prohibitively expensive.
Disclaimer: information contained herein is provided without considering your personal circumstances, therefore should not be construed as financial advice, investment recommendation or an offer of, or solicitation for, any transactions in cryptocurrencies.