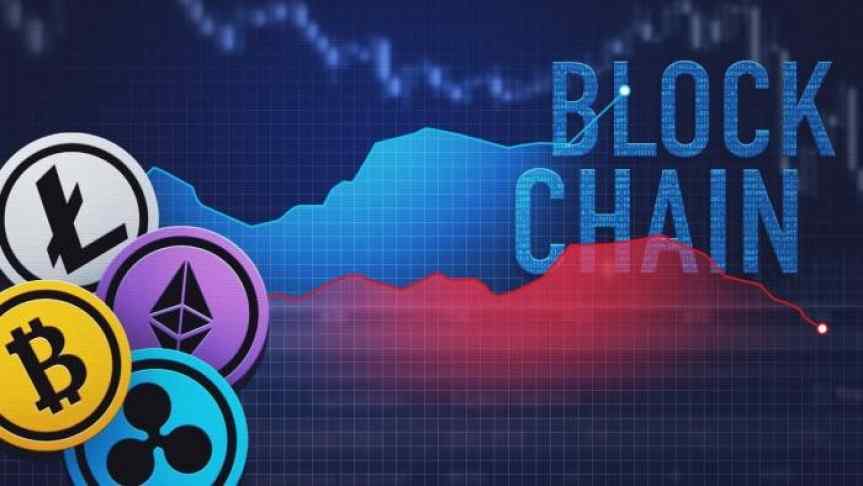 Blockchain Goes Mainstream as Companies Embrace the Technology
May 22, 2018, 8:36AM
Blockchain, the backbone of cryptocurrencies, is finding applications in a diverse set of sectors including finance, healthcare and banking.
While the cryptocurrency market may be having a tepid year so far in 2018 as compared to its rapid surge in 2017, blockchain technology has had contrasting fortunes. Large financial institutions are exploring the potential use of distributed ledgers to improve business efficiency and reduce overhead costs.
Blockchain is a chain of blocks linked to each other in hierarchical order within a network where each block contains a record of transactions made in the network. These blocks can then be viewed by any member of the network. Financial giants are building platforms using blockchain to settle payments, reduce the time taken to disburse corporate loans and control the cost of day to day operations. Increased acceptance of blockchain is important as cryptocurrency critics have long argued that cryptocurrencies will not prevail unless there is mass adoption of the technology behind it.
Accenture published a report titled 'How banks are building a global real-time payment network' where 90 percent of polled banks said they were exploring the use of blockchain technology. However, there have been significant doubts raised over the efficiency of blockchain in handling a large volume of transactions. Currently, Visa can handle a maximum of 56000 payments on its network each second, while Paypal can facilitate 193 transactions per second. The Bitcoin blockchain, on the other hand, can only facilitate 3-4 transactions each second. Finally, additional data generated on the blockchain will have to be analysed at high enough speeds to prevent the system from crashing.
If Bitcoin was the trending word throughout 2017, blockchain technology could very well be the same for 2018. After all, the technology is currently being evaluated by banks, hardware providers, technology consultancy companies and even the media industry.
Disclaimer: information contained herein is provided without considering your personal circumstances, therefore should not be construed as financial advice, investment recommendation or an offer of, or solicitation for, any transactions in cryptocurrencies.