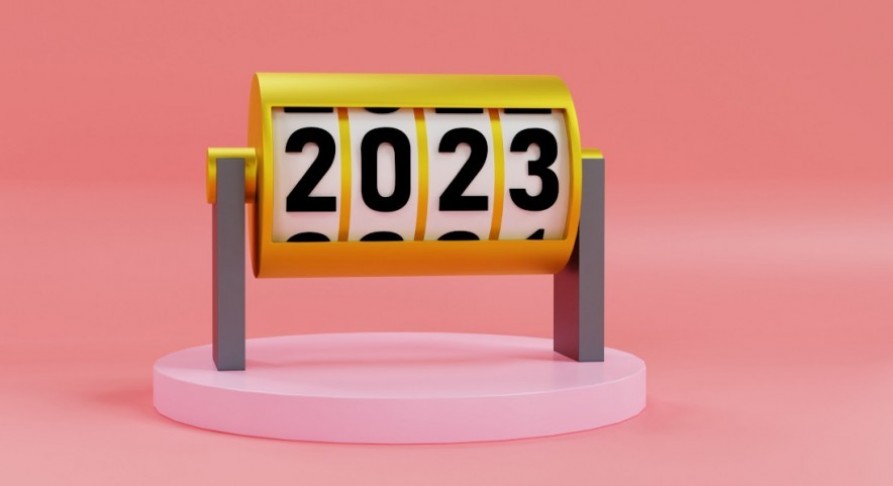 Blockchain in 2023: Five Cryptocurrency Predictions for the New Year
Jan 2, 2023, 2:03PM

by
Mike Dalton
2023 will mark a new year for crypto as the industry attempts to recover from collapses and crashes. Here are our predictions.
1. More Bankruptcies and Insolvencies
In 2022, several major crypto companies and projects collapsed, including Terra, Celsius, FTX, BlockFi, Voyager Digital, and others.

The weak crypto market means that other companies will likely become insolvent or face bankruptcy⁠ in 2023, especially if they rely heavily on the borrowing and investment of digital assets. That said, it is unclear which companies are most at risk.
2. Progress Toward the First Bitcoin Spot ETF
The first Bitcoin spot ETF—an investment vehicle that provides exposure to Bitcoin—could be approved in 2023. The approval of Bitcoin futures ETFs in 2021 has paved the way for a spot ETF, and Grayscale's aggressive push could gain approval this year.
If a Bitcoin spot ETF is not approved in 2023, it is possible that one will be approved in 2024, especially if SEC leadership changes after the U.S. presidential election.
3. DeFi Deposit Value Will Decline
The total value locked in DeFi will likely fall. Though the amount of value locked in various Ethereum-based DeFi platforms increased until 2022, market crashes in 2022 caused DeFi lockups to fall from $100 billion to $25 billion over the course of the year.
Yet DeFi seems to remain popular by another measure, as the amount of Ethereum invested has varied between 15 million and 30 million ETH since late 2020. Overall DeFi losses seem to have been exacerbated by ETH's own losses.
4. Bitcoin's Hashrate Will Increase
Bitcoin miners will likely pour more power into mining in 2023. Despite falling crypto prices, rising electricity prices, and regulatory restraints on mining facilities, Bitcoin's hash rate has increased more or less continuously since July 2021.
Miners will likely stay dedicated in anticipation of Bitcoin's halving in May 2024, which will slash mining rewards to reduce inflation and drive up competition.
5. A Top Tech Firm Will Pursue Retail Crypto
Amazon or Google could conceivably begin offering retail crypto services in 2023. Amazon currently works with enterprise blockchain, while Google Cloud performs analytics. Either firm could combine those efforts with their commerce services.
This prediction is purely speculative. However, other top companies such as PayPal have entered the crypto industry by surprise. As such, it's not inconceivable that Amazon or Google could move into consumer-oriented crypto next year.
Disclaimer: information contained herein is provided without considering your personal circumstances, therefore should not be construed as financial advice, investment recommendation or an offer of, or solicitation for, any transactions in cryptocurrencies.