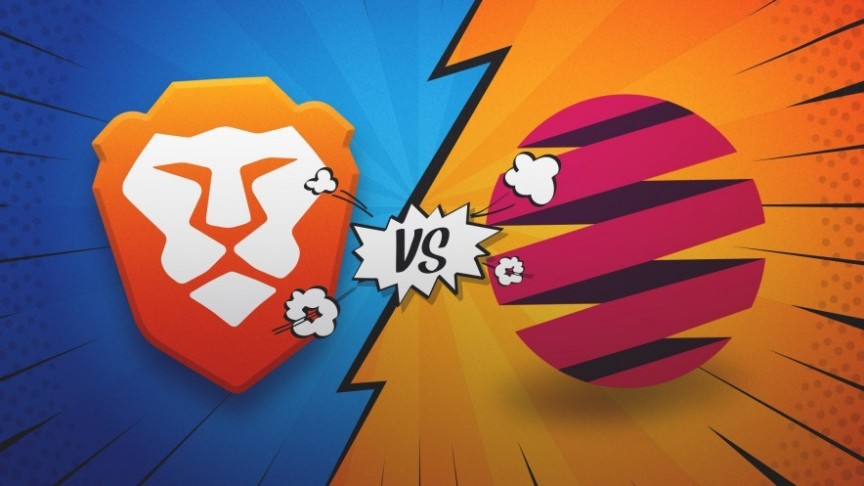 Brave vs. Coil: Who Will Win the Crypto Tipping Battles?
Jul 12, 2019, 4:45PM

by
Mike Dalton
Brave and Coil are facing off on the crypto tipping battlefield. Both are gradually gaining ground. How will each project extend its reach?
Online tipping has become a battleground. The advent of Bitcoin introduced the possibility of cryptocurrency-based tipping, and many projects have seized that opportunity. However, crypto-tipping projects must contend with mainstream services like Patreon, which collectively dominate online donations. Crypto projects are also up against sites like Twitch, which have introduced their own point-based tipping systems.
Until recently, most crypto-integrated websites limited tipping to their own site, and this gave those projects a limited reach. But now, there are two projects―Brave and Coil―that are taking crypto tipping further. These projects are integrating with and monetizing several well-known mainstream websites. At the end of June, Brave and Coil both announced plans to reach more users. Here is the latest on each project.
Brave Adds Reddit & Vimeo Support
Brave's web browser has traditionally allowed users to tip BAT tokens to YouTube channels, Twitch streams, and private websites. Now, it has announced plans to integrate tipping with two new sites: Reddit and Vimeo. This will extend Brave's reach significantly. Based on current statistics, support for Reddit and Vimeo could allow several thousand new content creators to begin receiving donations.
This news coincides with another big announcement: Brave CEO Brendan Eich has revealed that Brave is adding support for new cryptocurrencies. In addition to Bitcoin, Ethereum, and Litecoin, Brave will soon support Bitcoin Cash, Dash, and Ripple. These coins cannot be tipped directly, but they can be instantly converted to BAT tokens. In other words, users will have more options when it comes to funding their Brave wallet.
These expansions also follow Brave's user reward program. Since April, Brave has been giving BAT tokens to users who view in-browser advertisements. This means that users who want to tip tokens to their favorite creators don't need to fund their wallet―instead, they can earn their own BAT tokens by simply using the Brave browser. Brave's ultimate goal is to create a tightly-circulating reward system.
Coil Partners With Imgur
Coil is a competing browser extension that tips Ripple tokens (XRP) to content creators. Donors pay a $5 monthly subscription fee, and the Coil extension automatically pays out XRP tokens to creators. Donation amounts are based on the donor's browsing behavior: frequently visited creators get more tips. Like Brave, Coil has integrated its tipping model with YouTube, Twitch, and private websites.
And now, Coil has even bigger plans: the company has invested $20 million into the image hosting giant Imgur, and the two companies have formed a partnership. Very little has been said about the nature of this partnership apart from the fact that it will focus on "making the Internet a more positive place. However, it seems likely that Coil will add tipping to Imgur, which has about 300 million monthly users.
This partnership comes about two months after Coil branched out into content publishing by turning its website into a Medium-like blogging platform. This means that, in addition to integrating tipping with external sites like Imgur, Coil is also adding tipping to its home page. This also allows Coil to compete with similar crypto-integrated blogging platforms, such as Steemit.
Coil hasn't announced any new ways for donors to fund their account. Right now, donors can only pay for subscriptions via credit card. After that subscription is paid, Coil uses the Interledger protocol to seamlessly convert payments to XRP tokens. Donors don't need to deal with crypto directly, and creators who receive donations can convert their XRP tokens to several different cryptocurrencies.
Who Will Win?
At the moment, Brave is almost certainly surpassing Coil in terms of adoption, as there about 180,000 content creators who are registered for Brave donations. Coil, meanwhile, does not publish user statistics―but since it is a relatively young project, Coil probably serves far fewer creators. In any case, Brave and Coil's user bases will most likely grow as they integrate with more websites.
Brave and Coil will compete with mainstream services as well. Patreon will undoubtedly continue to dominate online donations, even though it doesn't use cryptocurrency in any way. Additionally, Facebook's Libra cryptocurrency, which is set to go live next year, could pose more competition. Libra is not specifically designed for tipping but will allow peer payments, and there is some overlap.
In the end, Brave and Coil might not take over the online tipping market, but they will thrive. Many donation services rely heavily on small tips and microdonations, and cryptocurrency's fast transactions and low fees are ideal in this regard. Plus, Brave and Coil's willingness to integrate with other sites and expand their reach gives each company a surefire strategy that will continue to attract new users.
Disclaimer: information contained herein is provided without considering your personal circumstances, therefore should not be construed as financial advice, investment recommendation or an offer of, or solicitation for, any transactions in cryptocurrencies.