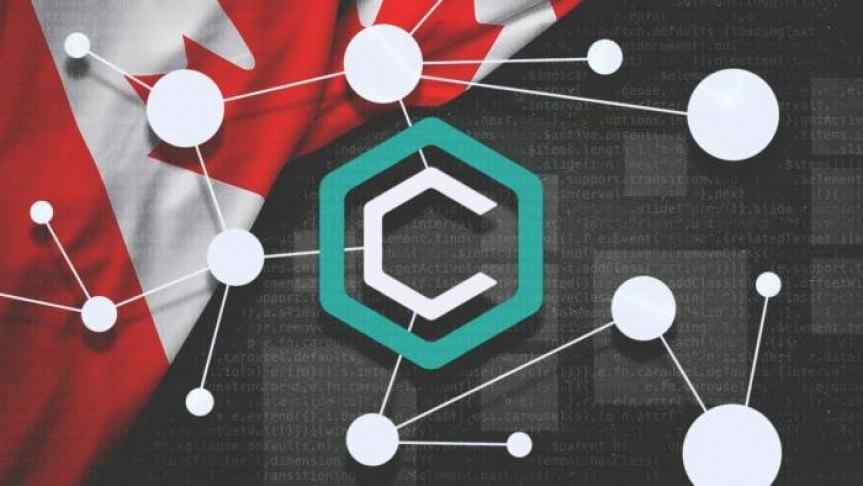 Canada's Surge in Blockchain R&D Stole the Show at Consensus 2018
May 18, 2018, 11:46AM
Consensus 2018 offered a speaker list filled with blockchain's big names, many of whom emerged from Canada's rising focus on blockchain research.
This week one of blockchain's most significant events, CoinDesk's Consensus 2018, ran from May 16th to 18th in New York City. The fourth annual conference showcased some of the industry's most noteworthy personalities delivering presentations to a crowd well into the thousands. An under-reported but hard-to-miss feature of this year's event was the number of Canadian blockchain projects at the forefront.
Canada has long been an unlikely epicenter for blockchain thanks to prominent figureheads like Ethereum founder Vitalik Buterin. At this year's Consensus, however, the country's recent advancements in blockchain research and development were on full display as numerous Canadian projects took center stage at a packed conference.
Canada's own Vitalik Buterin, co-founder of Ethereum and Bitcoin Magazine, was not among the featured guests at the event. While he made headlines, it was not in the way CoinDesk and others had hoped. Buterin used Twitter to announce his boycott of the event. His attempt to take some air out of Consensus worked to an extent, but more importantly, all the attention on Buterin helped to reinforce his presence in the blockchain community. His name was positively tied to EDCON earlier this month and continues to be one of the leading names in blockchain development. His extensive work with open-source platforms has helped along many up-and-coming blockchain projects. He continues to lead with initiatives like plasma scaling. With his trailblazing attitude, Buterin seems a perfect symbol for the mindset of Canadian blockchain. His example seems to have inspired other northern innovators.
Canadian Research Prevails at Consensus
Despite Buterin's absence, Consensus offered a handful of prominent Canadian speakers, with two of the leading names being Mawadda Basir and Hilary Carter. Basir acts as the executive director for ColliderX. Carter is the director of faculty at the Blockchain Research Institute. Carter was present on a panel that also included Don and Alex Tapscott, the duo who launched the Institute. Basir and Carter represented their agencies as some of the leading research entities not only at the convention but in the modern blockchain landscape.
ColliderX
Mawadda Basir's ColliderX is "the world's first open-source, crowdsourced, and crowdfunded blockchain research and development hub." One of the leading sources of blockchain improvement and general progress, the organization claims to be pursuing more than just academic work. They want their research to turn into concrete initiatives. They have a broad focus that takes in much of the most advanced tech today:
"Blockchain [+]" means blockchain at the intersection of machine learning and A.I. with augmented reality, and Internet of Things as other areas of interest."
The Blockchain Society described ColliderX earlier this year as one of the leading initiatives in blockchain promotion in the academic realm. This approach of using the resources and opportunities of existing institutions has been a springboard for new projects and research both in Canada and worldwide.
Blockchain Research Institute
The Blockchain Research Institute "is a global, independent think-tank organized to study the strategic implications of blockchain for business, government, and society."
Dedicated to ushering in a new age of the internet, the institute is built around creating "value" with blockchain innovations. At present, the group is conducting over 70 research projects. Per the organization's site, projects currently revolve around eight sectors which they expect to be disrupted by blockchain technology:
Financial Services
Manufacturing
Retail
Technology
Healthcare
Media & Telecommunications
Government
Energy & Resources
The group has recently welcomed several new members and conducted work with a clear emphasis on the Financial Services and Technology sectors. Established members include Salesforce, Raiffeisen Bank International, BPC Banking Technologies, VIKTRE, and Navigator Limited.
A special new initiative for startups, classified as "Blockchain Pioneers" lists Aion, Polymath, Shyft Network, Sweetbridge, and Decentral.
Ethereum co-founder Anthony Diiorio who founded Decentral said of the initiative:
"This is an important milestone in the development, growth and significance of the blockchain and cryptocurrency space."
A Common Goal in Blockchain Development
Both ColliderX and the Blockchain Research Institute represent the research-heavy approach that has characterized the Canadian approach to blockchain technology. Many Toronto-based upstarts have played pioneering roles in both technological research and public awareness. The Blockchain Conference held its second convention in Toronto earlier this year and the end of the calendar year is loaded with other events. Efforts throughout the nation have culminated in tremendous growth with groups like Blockchain Canada doing their best to connect the dots between innovators and create a unified front.
Blockchain Canada
Blockchain Canada "is a not-for-profit" organization that connects entrepreneurs, researchers, regulators, and the public to help make Canada a global leader in Blockchain technologies."
They work to bring together previously unconnected groups to help further research and development. There are currently 18 professional services and tech start-ups that Blockchain Canada has brought together with various projects in the works. Continually adding additional partners, the group lays the foundation for individuals and new companies to progress with their endeavors.
Canada in Leadership Role
Between research institutions and product-oriented organizations, spilling well beyond the list of attendees at Consensus, Canada has become one of the premier nations for blockchain research. Many governments have come down hard against blockchain and their accompanying cryptocurrencies due to issues with ICOs, limiting the impact of these new technologies. Canada's focus on the underlying technology, looking for ways to improve existing sectors and create future services as opposed to developing a single product or digital asset is a major reason for the success of Canadian initiatives. Prominent figures like Buterin and Diiorio continue to replenish the environment by encouraging new ideas and startups, making Canadian blockchain a sector to watch over the next year.
Disclaimer: information contained herein is provided without considering your personal circumstances, therefore should not be construed as financial advice, investment recommendation or an offer of, or solicitation for, any transactions in cryptocurrencies.