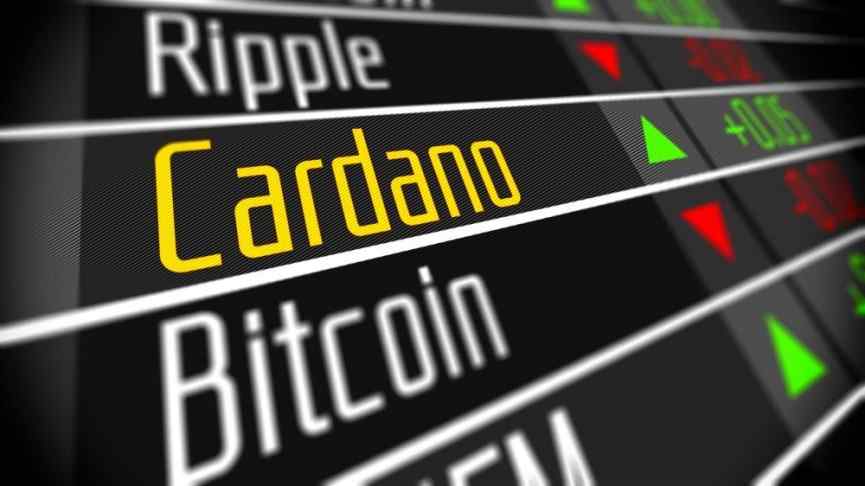 Cardano: Is this the coin that will revolutionize Blockchain?
Jan 31, 2018, 12:32PM
There's a new kid on the cryptocurrencies block – Cardano and its ADA coin. Launched as recently as the end of September 2017 by Ethereum co-founder Charles Hoskinson, Cardano is already the fifth largest cryptocurrency by market capitalization, at close to $17 billion as of late January '18.
By late November, Cardano was on the radar of the cryptocurrencies community and investors, and its price trajectory started to go into orbit. If you think Bitcoin's late November to late December price rise from around $8000 to just under $20,000 was steep, Cardano went from around 3.5 cents to $1.24 over the same period. It slipped with the rest of the market to a late January price of $0.63 but, nonetheless, the rise to being a major cryptocurrency contender has been nothing short of spectacular, even in an environment as unique as the cryptocurrencies market.
What's all the hype?
So, what exactly is it about Cardano that has so quickly convinced the market it has a serious future, besides the authority lent by its founder's involvement in Ethereum? Well, firstly, Hoskinson has not just relied on his name and experience to lend weight to Cardano's authority and technical qualities. He has rallied the cream of computer and finance science to the cause, with the non-profit foundation that runs the cryptocurrency partnering with a number of companies and academic institutions.
There are two companies and one foundation, each with different specializations, working together behind Cardano. Each also employs renowned academics, engineers, and other experts. The first is the Cardano Foundation, established with the mission to 'standardize, protect and promote Cardano Protocol technology'. The open source Blockchain Cardano runs on was designed by IOHK, a Blockchain engineering company created by Hoskinson and Jonathan Wood after the former had left Ethereum. And the third, Emurgo, is a Japanese-registered investment vehicle that provides both finance and commercial expertise in the development of Cardono-powered Blockchain commercial ventures with a focus on particular industries.
Lancaster University is an example of one of the academic partnerships that have been established. A team based at the university is working on a 'reference treasury model' that it is hoped will provide a sustainable solution to fund the Blockchain project's ongoing future development.
Cardano positions itself as embodying a combination of the best qualities of the leading cryptocurrencies:
Store of value (Bitcoin)
Cheap, fast transactions (Litecoin)
Smart contracts (Ethereum)
Financial settlement (Ripple)
What makes Cardano unique?
There are many unique qualities to Cardano that means the team behind it consider its Blockchain technology makes it the first true example of a '3rd generation cryptocurrency':
Its Blockchain will be subject to an annual technical peer-review audit process by scientists and programmers in academia. Cardano employs a team of lawyers and financial experts focused on integrating the cryptocurrency into financial and commercial markets.
The first cryptocurrency to use a provably secure, Proof-of Stake algorithm and the only to have been academically peer-reviewed by leading cryptographers.
Scalable and designed in layers making future software upgrades easy to implement.
The ADA cryptocurrency has its own Blockchain. A second Blockchain layer is for smart contracts.
Treasury and governance system to ensure future development.
Sidechains, trusted hardware and metadata which can facilitate more sophisticated financial transactions allowing integration with legacy financial systems.
Disclaimer: information contained herein is provided without considering your personal circumstances, therefore should not be construed as financial advice, investment recommendation or an offer of, or solicitation for, any transactions in cryptocurrencies.