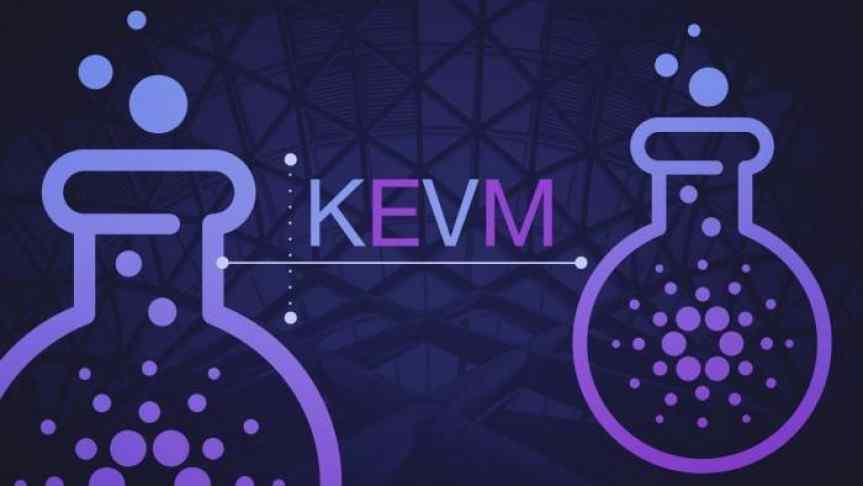 Cardano's KEVM Signifies A New Era For Smart Contracts
Jun 6, 2018, 8:02PM
Cardano's launch of the KEVM is a major milestone for the blockchain technology, DApps will have enhanced security and more tools available.
The Cardano Foundation has announced the launch of its KEVM smart contracts testnet. Built in collaboration with Runtime Verification and IOHK, the KEVM is an important milestone for Cardano (ADA), which aims to become the leader in third-generation blockchain. Cardano is a relatively new cryptocurrency but is also one of the most promising, consistently in the top ten by market share.
KEVM is actually a correct-by-construction Ethereum Virtual Machine, and the first formal schematic of the EVM ever created. It implements the K framework which, in short, provides the ability to design and develop programming languages and virtual machines. This will give developers access to a wider range of tools and will eliminate errors in the programming language. The programs running through the K framework will be mathematically guaranteed to meet the original programing language specification.
As the Cardano Foundation report states:
"The KEVM smart contracts testnet has been launched! Developers will be able to take any application that runs on the EVM and execute it on the KEVM – This is a necessary step towards the promise of third-generation blockchains."
Attempts to create similar solutions in the past have failed, hence Cardano's development is considered very significant for the blockchain technology as a whole. Current Smart contracts have proven inconsistencies caused by poorly constructed code. Cardano's KEVM aims to improve upon shortcomings in coding languages and virtual machines, providing developers with a friendly environment in which to build their DApps.
"This is the first smart contracts testnet for Cardano. Smart contracts must be formally verified, so they run exactly as specified and are free from bugs or flaws. Only then can they be widely adopted as financial infrastructure that can be relied upon by billions of people."
The Cardano team has more projects underway, such as the register-based IELE testnet which will be created using knowledge gained through the KEVM test. It is set to launch in July. The promise of IELE and KEVM have helped establish Cardano as a top-10 cryptocurrency, establishing its contribution to advancing the distributed ledger technology.
Disclaimer: information contained herein is provided without considering your personal circumstances, therefore should not be construed as financial advice, investment recommendation or an offer of, or solicitation for, any transactions in cryptocurrencies.