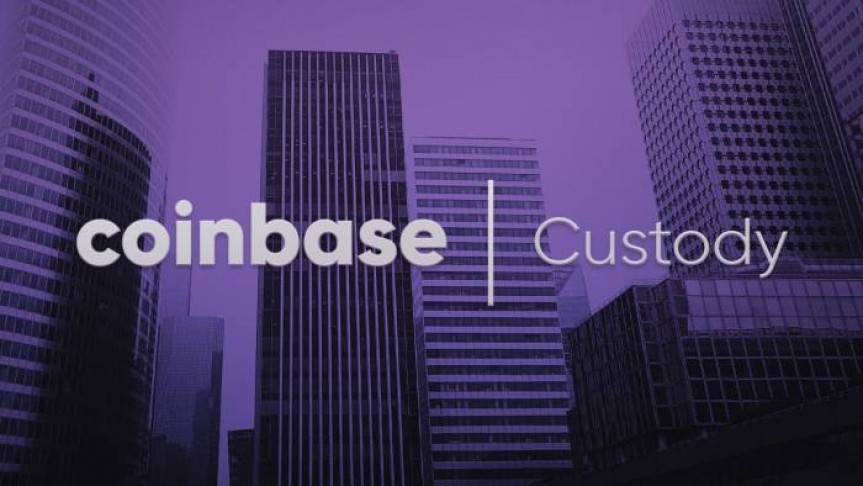 Coinbase Custody: A New Institutional Crypto Storage Service Is Now Open for Business
Jul 3, 2018, 9:10AM
Coinbase announced the launch of its new institutional cryptocurrency storage service named 'Coinbase Custody' this Monday.
Coinbase announced the launch of its new institutional cryptocurrency storage service named Custody this Monday.
Custody's services will be offered through its partner Electronic Transaction Clearing. ETC is already registered with the SEC as a broker-dealer, is a member of FINRA, and is subject to independent financial regulation and auditing. Its services are targeted towards "every eligible financial institution and hedge fund in the world", and the company's main objective is to become the "most trusted and easiest-to-use" cryptocurrency storage solution available in the market.
Custody comes packed with a set of unique features, that build on Coinbase's already proven storage capabilities. According to Coinbase, this brand new system has already been thoroughly examined for vulnerabilities, and it will carry out regular third-party testing to ensure everything runs smoothly. Custody's unique features include a multi-layer security protocol with robust auditing and reporting; on-chain segregation of crypto assets; and offline, split private keys that "require a quorum of geographically distributed agents to use cryptographic hardware to sign transactions".
What's Next
Custody currently supports BTC, BCH, ETH, and LTC, and is available for institutions in the US and Europe. The company expects to be able to expand to the Asian market and expand its asset portfolio before the end of the year. Coinbase also announced that, in the not so distant future, it expects to enable its Custody clients to participate in the crypto ecosystem through what it calls "Crypto-first features", which will include Proof of Stake and distributed governance services.
Disclaimer: information contained herein is provided without considering your personal circumstances, therefore should not be construed as financial advice, investment recommendation or an offer of, or solicitation for, any transactions in cryptocurrencies.