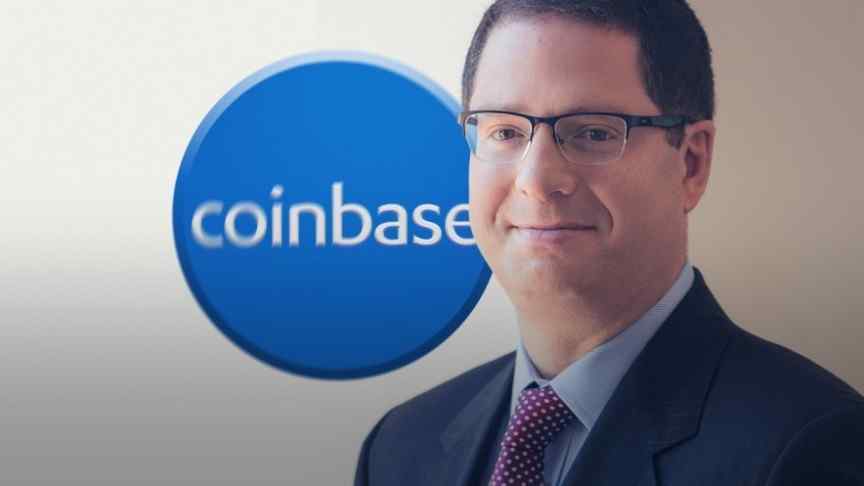 Coinbase Hires Ex Fannie Mae Exec to Bolster Regulatory Compliance Initiatives
Sep 21, 2018, 10:53AM
The new addition to the team comes at a time when regulatory attention in the cryptocurrency sector seems to be intensifying.
Coinbase, America's largest cryptocurrency exchange, continues its push towards greater legal compliance by hiring Brain Brooks as Chief Legal Officer. The Wednesday decision comes at a time of growing regulatory scrutiny in the cryptocurrency market and is expected to help Coinbase meet its compliance goals for 2018.
Before taking this position at Coinbase, Brian Brooks worked as Executive Vice President and Corporate Secretary at Fannie Mae, a U.S Government-sponsored mortgage finance firm worth over $3 trillion in total assets. Brooks was in charge of running both the legal department and the government relations group at Fannie Mae. He was also a senior advisor to its CEO and Board of Directors.
Brooks will be replacing Mike Lempres, Coinbase's previous Chief Legal and Risk Officer. Lempres will be moved to the Government Affairs program as Brooks takes over his position in compliance.
According to Coinbase's CEO, Brain Armstrong,
[Brooks'] arrival is part of our effort to expand our legal, compliance and government affairs capabilities as we head into this next chapter for the company and the cryptocurrency industry as a whole.
The new hire comes at a time when regulatory attention in the cryptocurrency sector seems to be intensifying. This week, Maria Vullo of the New York State Department of Financial Services announced a decision to sue the federal government over its decision to award national bank charters to online lenders and payment platforms.
This Tuesday, the New York Attorney General's Office issued a report criticizing digital asset exchanges for poor market surveillance, conflicts of interests, and lack of consumer protection. The report follows an earlier request for trading data from thirteen platforms, including Coinbase.
Disclaimer: information contained herein is provided without considering your personal circumstances, therefore should not be construed as financial advice, investment recommendation or an offer of, or solicitation for, any transactions in cryptocurrencies.