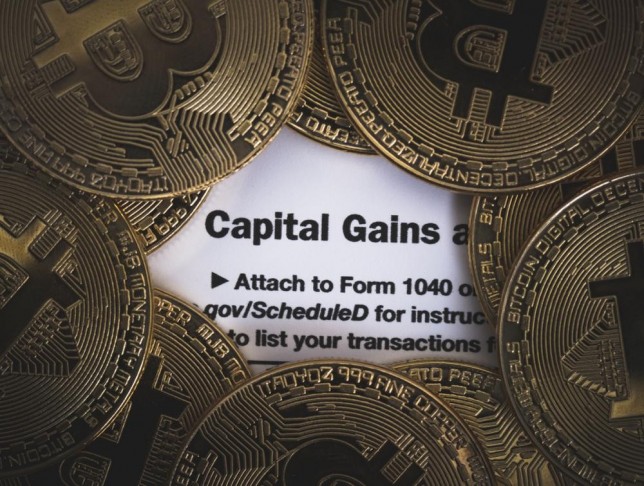 Coinbase Introduces Crypto Capital Gains Calculator Tool
Mar 14, 2018, 3:48PM
The prominent exchange Coinbase launched a tax calculator tool for American citizens to help users correctly file capital gains tax forms
Coinbase announced on March 13th, the launch of their native tax calculator tool to help their subscribers file their tax forms, including capital gains from cryptocurrencies over the past year. The leading cryptocurrency exchange has experienced turbulence due to strict regulations applied in the U.S., and the implementation of the service is an indication of compliance towards the IRS's requirements. Coinbase has previously been accused of providing a tax evasion-friendly environment for their users.
"As a reminder, gains on digital currency sales and exchanges are taxable in the US. For reference, here are the IRS guidelines for reporting digital asset gains. We understand taxes for digital currency can be complicated, so we updated our tax tools to make reporting easier." (Coinbase blog, March 2018)
The official statement clarifies that the outcomes of the calculator are subject to professional tax advice, as the exchange is not authorized to provide such services. Moreover, the tool will only provide reliable data for capital gains and losses derived on the Coinbase platform. Transactions conducted through third-party services are not be included.
According to the Coinbase blog, the IRS has not yet provided standard guidance on how to apply cost basis to sales or exchanges of digital assets. Between the two common practices, Coinbase has implemented the FIFO (First-In-First-Out) accounting method. The following graphic demonstrates the difference between FIFO and Specific Identification (SpecID):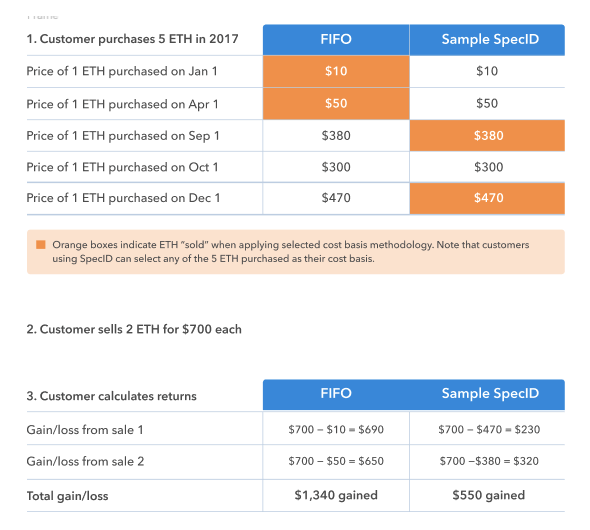 It is clear that regulators from around the globe, are trying to tighten the loop around cryptocurrencies and claim related tax revenue. Exchanges are the main entry points to track the hodlers' identities. As exchanges strive to play by the governmental rules, Coinbase's calculator tool is a sign of goodwill in this matter.
Disclaimer: information contained herein is provided without considering your personal circumstances, therefore should not be construed as financial advice, investment recommendation or an offer of, or solicitation for, any transactions in cryptocurrencies.