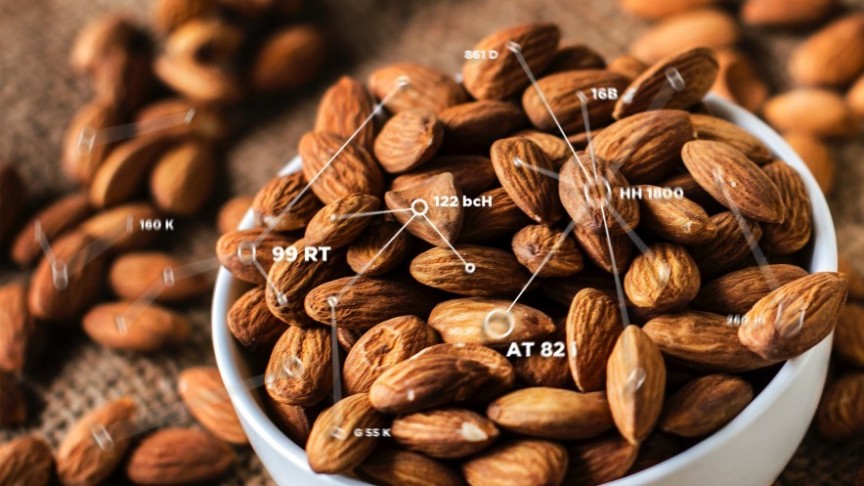 Commonwealth Bank of Australia Successfully Tracks 17,000 kg Shipment of Almonds
Jul 31, 2018, 2:45PM
The Commonwealth Bank of Australia has successfully tracked a global shipment with the ability to track important details thanks to blockchain.
A blockchain-powered 17,000 kg (~37,500 pounds) shipment of almonds has officially been tracked from its source in Victoria, Australia to its delivery point in Hamburg, Germany. The Commonwealth Bank of Australia launched the experiment as a means to test the Ethereum-hosted application for international trade. Researchers were able to effectively track the shipment's location, temperature, and humidity at any point.
Our blockchain-enabled global trade platform experiment brought to life the idea of a modern global supply chain that is agile, efficient and transparent. / Chris Scougall, Commonwealth Bank of Australia Executive
CBA is an established party in the blockchain environment. They, in partnership with Wells Fargo and Brighann Cotton Pioneer, completed the first global trade transaction via blockchain just two years ago. CBA partnered with Olam Orchards Australia PTY Ltd, Pacific National, Port of Melbourne, Patrick Terminals, and OOCL Limited this time around in a much more refined experiment. Efforts to increase overall efficiency in shipments and minimizing general risk would be a welcome change to the industry.
Trade inefficiency can be extremely detrimental to our business. It is vital that as an industry, we look at emerging technology for ways to enhance the supply chain to develop a more transparent and efficient platform. / Emma Roberts, Olam Orchards Supply Chain Manager
The idea of a global supply chain revolves around the idea that all transactions can be easily tracked and both supplier and receiver can be ensured of the safety of the product. Transactions of such large magnitudes will not easily be overhauled by emerging technology, but the development of blockchain will be something to watch with more industries trying their hand at progress.
Disclaimer: information contained herein is provided without considering your personal circumstances, therefore should not be construed as financial advice, investment recommendation or an offer of, or solicitation for, any transactions in cryptocurrencies.