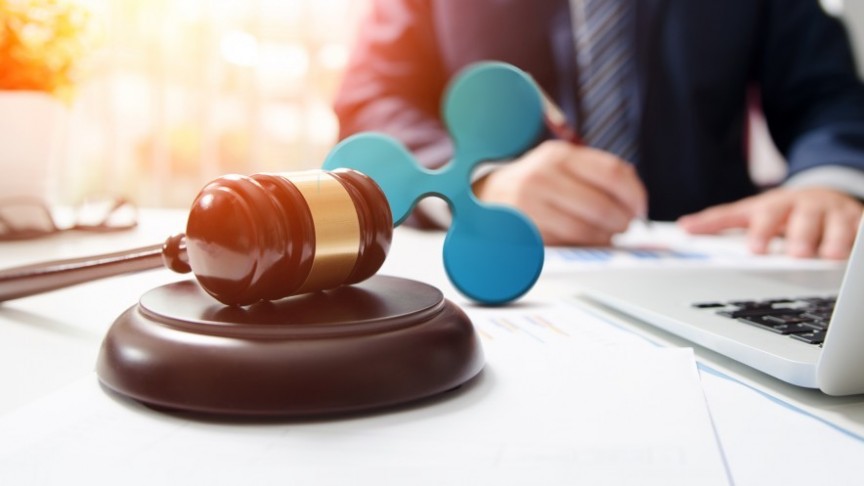 Court Rules in Ripple's Favor, Lawsuit Will Now Go to the Federal Courts
Aug 13, 2018, 3:27PM
The lawsuit against Ripple will ultimately be decided in federal courts, which could create a precedent in the classification of other cryptos.
The US Northern District Court of California has denied a remand application in the Ryan Coffey lawsuit against Ripple, issuing an "Order Denying Motion to Remand" on Friday, August 10. The case will now move on to federal court.
Coffey initially opened his legal action against Ripple Labs on May 3, alleging that Ripple manipulated the price of its XRP token, misleading investors by "continuously touting it in the press and obscuring the role of the security." The lawsuit argues that Ripple distributed the XRP token in a "never-ending ICO," which had all the features to be classified as a security.
The plaintiff is also accusing Ripple of being centralized as it retains control of the XRP tokens and its blockchain relies on nodes operated by Ripple Labs. Coffey says that while Ripple promotes its xCurrent, xRapid, and xVia products, its primary source of income is the XRP token which was created out of thin air and is unrelated to the products offered as "Ripple Enterprise Solutions." He is now seeking reparation for financial losses for his investment in XRP, which he claims is an unregistered security.
The California court, however, has ruled in favor of the defendant and denied Coffey's application to reopen the case. According to the court order,
Having read the papers filed by the parties and carefully considered their arguments and the relevant legal authority, and good cause appearing, the court hereby DENIES plaintiff's motion.
The Case Will Go to Federal Court
The case against Ripple will now be decided by the federal courts. Coffey's remand application was probably intended to avoid this fate and keep the case in the lower courts. The federal court's verdict will create a national precedent, playing a huge role in determining the outcome of similar cases in the future.
Ripple's proponents, as well as many in the larger crypto community, see the court ruling as a win for the blockchain industry as a whole, for now. The cryptosphere will be watching the federal court case closely. A decision regarding Ripple's classification as a security could indicate how other cryptocurrencies will be classified in the future. However, the decision may not be conclusive, as the SEC has previously stated that the classification of each digital asset will be considered independently, because of their distinctive features and purposes.
Disclaimer: information contained herein is provided without considering your personal circumstances, therefore should not be construed as financial advice, investment recommendation or an offer of, or solicitation for, any transactions in cryptocurrencies.