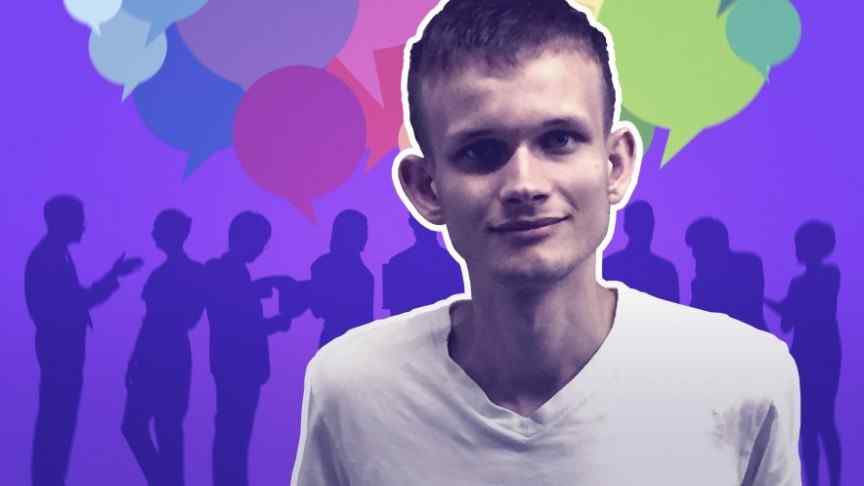 Crypto Community Remains Optimistic after Disparaging(?) Remarks by Vitalik Buterin
Sep 10, 2018, 7:05PM
Buterin said in an interview that crypto prices will no longer be so influenced by marketing and will need more adoption in order to grow.
In a September 8 interview with Bloomberg, Ethereum co-founder Vitalik Buterin stated that the days of exponential growth in the cryptocurrency market are over. According to Buterin, the crypto industry is nearing a 'ceiling' that no amount of marketing will be able to overcome. He said,
If you talk to the average educated person at this point, they probably have heard of blockchain at least once. There isn't an opportunity for yet another 1,000-times growth in anything in the space anymore.
Buterin was speaking to Bloomberg at the Ethereum Industry Summit conference in Hong Kong. He shared his belief that the next step for blockchain applications will be to encourage and develop real-world use cases, instead of depending on marketing to spur mass interest. The latter strategy, according to him, "is getting close to hitting a dead end." Notably, Ethereum has been experiencing its fair share of ups and downs in the declining cryptocurrency market. With a market capitalization of $19 billion, however, it retains its place as the second most valuable cryptocurrency, trailing only Bitcoin.
Buterin has long been an outspoken proponent of blockchain use cases over crypto market speculation. The Bloomberg interview is not the first time that the Ethereum co-founder has warned about the cryptocurrency industry being far from ready for prime time. In December 2017, he tweeted his concerns as the total market cap hit $500 billion. In a long thread of tweets, he asked whether crypto had managed to bank the unbanked yet, or if it was able to secure censorship-resistant commerce, or even if it was able to help many Venezuelans from hyperinflation. Then, answering his own questions, he said
The answer to all of these questions is definitely not zero, and in some cases it's quite significant. But not enough to say it's $0.5T levels of significant. Not enough.
The cryptocurrency community on Reddit was quick to point out that Buterin's opinion may not hold true and it is possible that the industry will continue to grow in spite of his beliefs, which he has also shared at several points in the past.
Disclaimer: information contained herein is provided without considering your personal circumstances, therefore should not be construed as financial advice, investment recommendation or an offer of, or solicitation for, any transactions in cryptocurrencies.