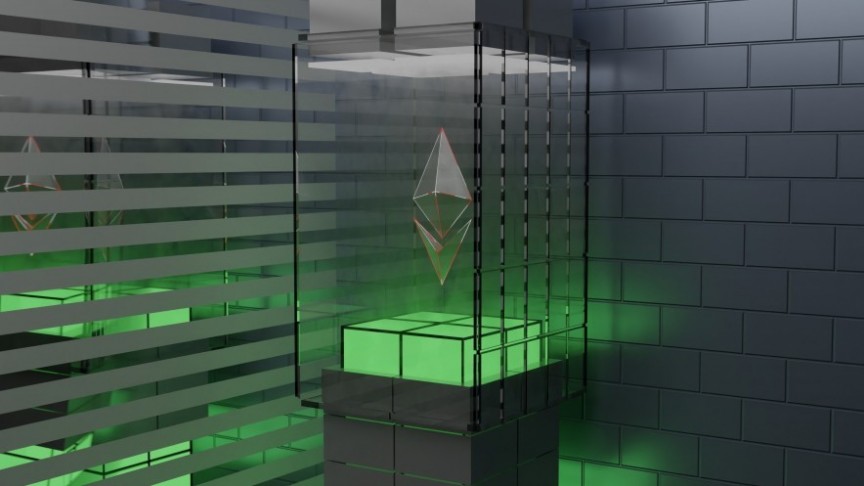 Crypto Staking FAQ for 2023: What New Regulations Mean for Investors
Feb 15, 2023, 2:04PM

by
Mike Dalton
The U.S. SEC's recent crackdown on staking could impact the prospects of investors who aim to earn interest on crypto.
The U.S. Securities and Exchange Commission is beginning to take action against crypto companies that provide staking services and other interest-bearing services. Here's what you should know if you are planning to stake your crypto in 2023.
Contents
What Is On-Chain Staking?
What Is Retail Staking?
What Other Staking Options Exist?
What Happened to Kraken?
Which Companies Offer Staking?
Are Any Staking Services At Risk?
What Do Regulators Say?
Is Retail Staking Banned?
Are Staking Payouts Paused?
What Is On-Chain Staking?
Staking is a feature of many blockchains, but it is best known as a feature of Ethereum. When you stake or deposit ETH, you earn rewards and support the blockchain.
Though you can stake ETH on-chain, doing so requires 32 ETH ($50,000) as well as technical knowledge. This means that it is not practical for basic users.
The advantage of on-chain staking is that it is fully decentralized. Whether a user can withdraw or deposit assets is determined solely by blockchain and smart contract code. As such, it is extremely difficult for regulators to control on-chain staking.
What Is Retail Staking?
Many cryptocurrency companies offer retail staking services, which allow you to earn interest in a simpler way and earn on smaller investments.
Though retailing staking services are convenient and may be profitable, they differ from on-chain staking in two ways. First, companies can currently use your deposits for other purposes. For example, they can lend out crypto or mix it with others' holdings.
Second, regulators can pressure companies to prevent them from providing this service, meaning that retail staking may not be widely available in the future.
What Other Staking Options Exist?
There are other forms of managed staking that are not offered by centralized companies. These options include staking pools such as Lido and Rocket Pool.
Though these services manage crypto on behalf of users much like exchanges do, it is difficult for regulators to exert control upon them. Staking pools operate as decentralized applications, and they accept deposits from a non-custodial Ethereum wallet (such as Metamask) rather than from your exchange account.
As such, staking pools may be safe from regulatory intervention.
What Happened to Kraken?
The SEC took action against crypto exchange Kraken on Feb. 9. In its complaint, the SEC said that Kraken's retail staking service constituted a securities offering. Kraken settled for $30 million and agreed to stop offering staking to users in the U.S.
The company will continue to offer its staking service internationally.
Jesse Powell, the co-founder of Kraken, said that his firm chose not to fight the SEC due to a "risk-reward" calculation. This means the company would likely have lost any legal challenge it pursued against the regulator or suffered financial costs as a result.
Which Companies Offer Staking?
Several crypto companies and exchanges offer staking. Coinbase, Binance, Gemini, Huobi, and Crypto.com are among the largest platforms to do so.
Commonly supported assets include Ethereum (ETH), Cardano (ADA), Solana (SOL), Binance Chain (BNB), Avalanche (AVAX), and many others.
Are Any Staking Services At Risk?
It is still unclear which of the above companies and projects are at risk. Coinbase, for example, insists that it is not at risk. The company's chief legal officer, Paul Grewal, has attempted to distinguish Coinbase's staking service as a true staking service that transparently and legitimately stakes user assets on-chain.
However, Coinbase's CEO, Brian Armstrong, has expressed concerns that regulators could effectively "get rid of crypto stating" for U.S. retail users.
Gemini, meanwhile, had its "Earn" service halted last year by its partner Genesis Global Capital. It faced charges from the SEC in January. As of Feb. 6, Genesis' lending division was proceeding with a bankruptcy filing and plans to return assets to users.
Elsewhere, Cardano creator Charles Hoskinson has suggested creating a certification model called "contingent staking," which would allow pool operators to comply with U.S. regulations. Cardano, though it features on-chain staking, also relies heavily on staking pools run by operators who could be pressured by regulators.
Most other companies and projects have remained silent on the matter, possibly due to concerns about how their statements could be used against them.
What Do Regulators Say?
SEC chair Gary Gensler has suggested that staking regulations will help investors by providing assurance that they are earning what they deserve. Currently, he says, companies do not fully disclose what they do with user assets.
Gensler also said that the SEC's current regulations apply to other interest-bearing products such as those that are labeled "earn", "APY," and "yield."
SEC commissioner Hester Peirce, meanwhile, has complained about her agency's practices. She has suggested that companies may not be to register staking services, as the SEC simply fails to process many crypto-related applications at the moment.
Is Retail Staking Banned?
The SEC's policies do not explicitly impose a ban on retail staking services. However, the fact that companies have few ways to gain regulatory approval could mean that it will not be possible to provide the service in any practical way in the future.
It remains to be seen how many other crypto companies will suspend their staking services. Staking is rarely a core exchange service, so many companies may be willing to halt the service while continuing to provide spot trading and other features.
Are Staking Payouts Paused?
SEC regulations do not prevent companies from distributing staking rewards to customers. Whether payouts are paused depends on the platform.
Gemini and Genesis halted payouts to their Earn customers last year. However, this occurred due to a lack of liquidity and prior to any regulatory action.
Kraken, meanwhile, plans to provide staking users with a final payout.
Disclaimer: information contained herein is provided without considering your personal circumstances, therefore should not be construed as financial advice, investment recommendation or an offer of, or solicitation for, any transactions in cryptocurrencies.