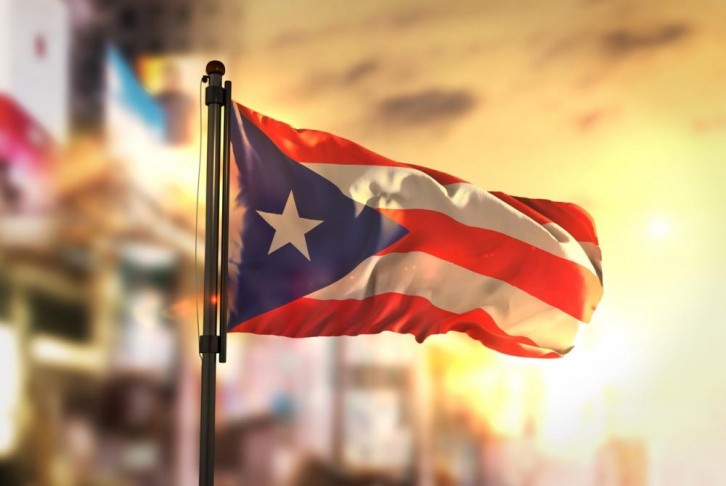 Crypto-Utopia? Tether Prints $300M As Puerto Rico Gets Behind Crypto
Mar 23, 2018, 7:59PM

by
Chris Madill
Tether LTD has just printed $300 million USDT. Meanwhile, the Puerto Rican government has appointed a new crypto advisory board, and is getting behind crypto in a big way.
Recent news of Tether's latest injection of $300 million worth of USDT tokens into the crypto-market has been met with a swift response from critics of the company. With skepticism around Tether's reserve funds abound within the crypto-community, the questions about the legitimacy of this newest injection are ripe with speculation, a lot of which is centered around the island-nation of Puerto Rico.
The Tether issue is a complex subject, but, in essence, it is focused on one central question:
Does Tether have the reserve funds to back up the USDT tokens in circulation?
With Tether printing more USDT today under the watchful eye of the entire crypto-community, and even the CFTC, they would have to be extremely brazen to print un-backed USDT. In February, BitMEX Research revealed information from their in-depth investigations of Tether, claiming to have found a strong correlation between a Puerto Rican bank and the potential location of Tether's reserve funds, implying Tether does in fact have the US dollars held in reserve in Puerto Rico. Tether LTD. has not confirmed or denied the report's findings.
Why Puerto Rico?
Puerto Rico (PR) is rapidly becoming a crypto-haven. The small island-nation can potentially provide tax-free capital gains to new-comers who have legitimately gained residency in the country. Additionally, The New York Times recently published an article about a select group of extremely wealthy crypto-entrepreneurs who have moved there, not just for the tax breaks, but for the opportunity to create a "crypto-utopia". Some might call the idea outlandish, but the group plans on creating a proof-of-concept city entirely run on Blockchain tech, from digital-currency transactions for every purchase to smart contracts for every agreement. The leader of the group of self-proclaimed "Puertopians" appears to be Brock Pierce, bonafide crypto-billionaire and founder of Tether.
Crypto-Utopia?
Along with today's news of Tether printing $300 million USDT tokens, more crypto-news from Puerto Rico is making headlines. It is reported that PR has assembled a board of advisers to help filter the influx of cryptocurrency-related projects knocking on the island-nation's door. The board's function will be to "attract and develop companies based on Blockchain technology," and will contain a mixture of public and private sector experts. Notably, PR government's Chief Innovation Officer (CIO), Luis Arocho, the commissioner of Financial Institutions, George Joyner, and a number of unnamed Blockchain industry entrepreneurs who have recently moved to Puerto Rico.
When all of the information is compiled, some observers are beginning to assume the Tether printed today is likely backed by USD held in Puerto Rico. With PR making heavy-moves towards the support and adoption of cryptocurrency through government appointed advisory boards, Tether's printing doesn't seem brazen, it seems downright bullish. Of course, only time will tell if the sun is truly shining over crypto-utopia, or if those involved are merely blinded by the light.
Disclaimer: information contained herein is provided without considering your personal circumstances, therefore should not be construed as financial advice, investment recommendation or an offer of, or solicitation for, any transactions in cryptocurrencies.