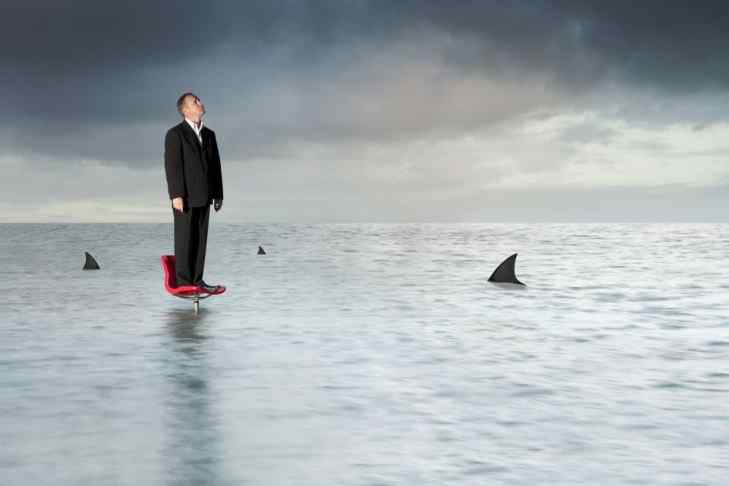 Crypto Whales Influence Price by a Single Statement
Feb 21, 2018, 3:59PM
Daily announcements by crypto whales about Bitcoin and other altcoins are largely responsible for the immense price fluctuations in the market.
In a recent tweet by Ethereum's co-founder, Vitalik Buterin, warned users against investing their entire life's savings in digital assets. The tweet was picked up by news sites around the world. The New York Times features the Winklevoss twins as if they were marketing guru's who cornered the Crypto market. It is very likely that "news" coming from the likes of Buterin or the Winklevoss twins, could be deliberate, in order to manipulate the market. It is said, that 1000 people own 40 percent of the total Bitcoins in circulation, therefore it would be possible that these "whales" work to move the prices to their favor. Small hodlers could be the victims of massive pump-and-dumps, initiated by mega crypto investors. Cryptocurrencies are only backed by the genius that lays in the Blockchain's code and driven, at most, by public announcements and rumors, that are spread on chats and forums.
Conspiracists point to Wall Street, as the source of the $400 million investor, who purchased more than 40,000 Bitcoins between February 9th to 12th, when Bitcoin's price had dropped to $6000. It is ambiguous though, whether such an event is noteworthy enough to be broadcasted by every reputable media network. Nevertheless, Bitcoin reached $12,000 a week later.
It is doubtful, that the majority understands every aspect of this technology, and Bitcoin – as the leading currency – is merely perceived as a speculating tool. Clearly, influencers are not naïve and obviously, each comment they make is targeted and opportunistic. Same as Jamie Foxx's post on his Twitter account last September, as he felt necessary to share his anticipation about the Cobinhood ICO that was coming.
Jamie Dimon's contradiction is only another indicative example. JP Morgan's CEO arrogantly explained (last September) why Bitcoin was a bubble and how he would fire any employee that traded Bitcoin for being stupid. Then he retracted completely from his initial statements, saying that regretted calling Bitcoin "a fraud," claiming to be a supporter of the Blockchain technology. Coincidentally, a Bitcoin ETF was deployed by JP Morgan shortly after.
Disclaimer: information contained herein is provided without considering your personal circumstances, therefore should not be construed as financial advice, investment recommendation or an offer of, or solicitation for, any transactions in cryptocurrencies.