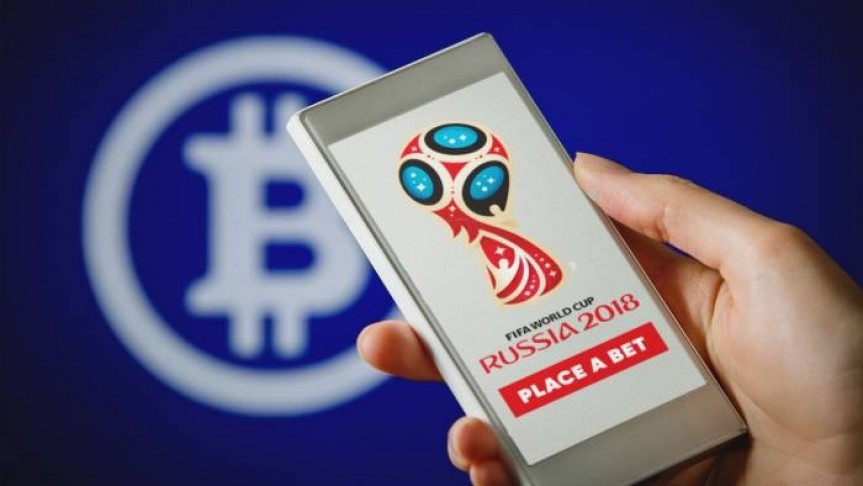 Cryptocurrencies and the Illegal Gambling Industry: Is Blockchain a Friend or a Foe?
Jun 17, 2018, 2:53PM
Illegal online gambling is a clandestine multi billion dollar business, can Blockchain technology help bring this industry into the light?

Illegal gambling businesses have been around since the dawn of civilization, but it is only in modern times that it has become a multi-billion-dollar industry, so well-hidden from regulated financial systems. Attempts to regulate gambling often exacerbate the problem as they lead to gambling tourism and the creation of illegal alternatives.
Given the complexity of gambling legislation and the decentralized nature of the internet, most of the online gambling lies in a regulatory gray area. Wherever regulated, gambling authorities often demand that the odds in all betting activities or devices are statistically random, for gamblers to be above a certain age, or that registers of all winnings and bets be available for audit whenever necessary.
Despite these requirements, technological advancements such as the internet, artificial intelligence, and cryptocurrencies are making it increasingly difficult to introduce any form of regulation. As Winfried Engelbrecht-Bresges, CEO of the Hong Kong Jockey Club has explained,
Illegal gambling has always existed, but what we are facing now is a fundamentally new threat. The illegal markets have gone from local markets to international markets. The major change is now the global consolidation of illegal betting on internet platforms. The illegal operators are exploiting technology to grow their business. The astronomic scale and multi-jurisdictional character of illegal gambling is now such that it is one of the greatest challenges facing racing and other sports.
Cryptocurrency Betting Is Getting out of Hand in Asia
With the kickoff of the FIFA World Cup in Russia, illegal online gambling has immensely surged in several Asian countries where gambling has not yet been regulated, like Thailand or Malaysia. In countries where extensive gambling legislation is being implemented, such as China and South Korea, the illegal gambling industry is many times bigger than its regulated counterparts.

According to the Hong Kong Jockey Club, gambling is a worldwide industry of $500 Billion a year, of which Asia generates over 80 percent. The club estimates that Hong Kong City will rake in around $68 Billion from illegal betting this year alone, while South Korea is expected to get over $79 Billion.

In an effort to keep this phenomenon at bay, authorities are focusing their attention on the digital space and particularly the cryptocurrency sphere. this June, a couple of months after announcing the investigation, South Korean authorities recommended that the CoinOne cryptocurrency exchange –the third largest in the country- be charged with illegal gambling for its margin trading service, which allowed users to speculate on whether the market value of a given digital asset would rise or fall. Only a few days ago, police in China and Hong Kong busted an illegal online sports betting ring, seizing almost $10 million in betting records, while Macau's Police Department broke up a massive illegal betting business conducted over the internet, using the chatting app WeChat.
Blockchain Could Solve the Problem
Online gambling platforms have been subject to suspicions regarding the transparency of the winning algorithm. Since these are proprietary platforms, users are not at liberty to audit the platform´s code. There have also been concerns regarding how online gaming platforms make asset withdrawal purposefully complex and difficult, with the objective of coercing users to hold their funds for longer times in the in-house account or even never withdraw them at all because of how cumbersome the process can be.

Technologies like Bitcoin and cryptocurrencies might function as double-edged swords. The decentralized and anonymous system which many find beneficial supports the same mechanism that is being used for illegal online gambling. However, since transparency is one of the main features of distributed ledger technologies, a blockchain could very well be the answer. In blockchain gambling platforms, betting services could be completely powered by auditable smart contracts, which could lead to an open and honest betting experience for users, and cryptocurrencies replace money, which could enable greater adoption.

Although the adequacy and legality of any activity ultimately rests on the legal framework of its hosting country, there are already several decentralized betting platforms, like Edgeless and Augur, that are paving the way for the future. We will briefly explore both projects.
Edgeless
Edgeless is a casino decentralized application built on top of the Ethereum ecosystem that offers zero percent house edge and provides complete transparency and security with an easy to use interface. Edgeless was co-founded in 2016 by Ignas Mangevicius, who is the project's blockchain systems developer, Tomas Lukosaitis, who is in charge of Operations and Businesses, and Tomas Draksas, professional poker player and gambler.

On the Edgeless casino, users will be able to gamble their assets in a decentralized and impenetrable environment secured by Ethereum's ERC20 smart contracts, and will pay 0% edge to the house. Since the platform´s code is completely open-sourced, anyone can verify the fairness of the games hosted by the casino, which is something that is impossible to do in a physical or proprietary online gaming platform.

All bets on the Edgeless Casino are based on Ether. A total of 40% of the casino profits are be pooled monthly into the "Edgeless Lounge" Lottery. EDG Token holders can access the Lottery game and have a chance to win a share of the prize pool that is proportional to the amount of tokens held. The EDG Token can be obtained by exchange in well-established platforms such as Bittrex, ShapeShift, HitBTC, UPbit, Coinrail, Tidex, Changelly and others.
Augur
As purported on its website, Augur is a "decentralized oracle and prediction market platform" also built on the Ethereum blockchain, in which users feed information to smart contracts with the objective of trading shares, creating prediction markets, or just joining the platform as a "verifier" of sorts. Augur was founded in 2014 by Jack Peterson and Joey Krug.

Although Augur enables transparent and cryptocurrency-mediated gambling, such a platform has many potential use cases. The Augur platform could be used to offer exposure to price action on almost anything, to anyone, anywhere in the world, Users can use it to hedge against any existing position, and in the not-so-distant future, it could enable businesses to offer internal incentives to employees, or to speculate on the likelihood of projects being finished on time or on budget.


Disclaimer: information contained herein is provided without considering your personal circumstances, therefore should not be construed as financial advice, investment recommendation or an offer of, or solicitation for, any transactions in cryptocurrencies.