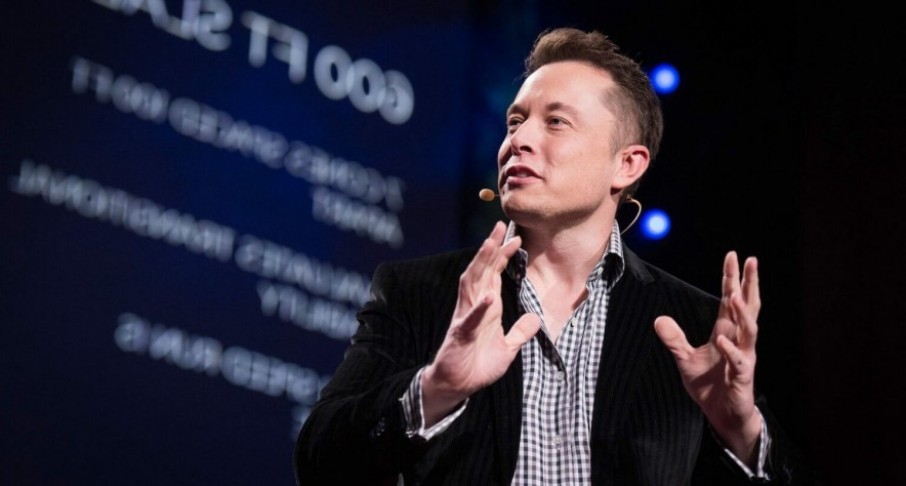 Dogecoin Rallies on Twitter Speculation, XRP, BTC, FTM, Dec. 1
Dec 1, 2022, 5:17PM

by
Kevin George
The world's largest meme coin gets a boost from Twitter hype. XRP among coins delisted by Coinbase. FTM rallies on finances.
DOGE
Dogecoin was higher by almost 30% this week on increasing speculation that the meme coin could be used for Twitter payments.
The cryptocurrency addition was mentioned during previously-leaked talks between new owner Elon Musk and its previous owners, but the platform recently paused work on a wallet. However, traders are still speculating that DOGE could be used at a later date.
In a Sunday tweet, Musk took to Twitter to share slides from an internal presentation. Named Unpacking "Twitter 2.0," the billionaire shared some potential new changes. These included encrypted DMs and long-form tweets. The presentation also included a blank area for discussing payments, which led some to speculate that crypto will be back on the table soon.
One drawback for Dogecoin could be its use of the Proof-of-Work (PoW) consensus. The Tesla owner previously reversed a decision to accept Bitcoin as a payment option for the carmaker's vehicles over its energy usage. But Ethereum co-founder Vitalik Buterin said in February this year that he would work with Dogecoin Foundation to help them follow Ethereum to the cleaner Proof-of-Stake (PoS) consensus.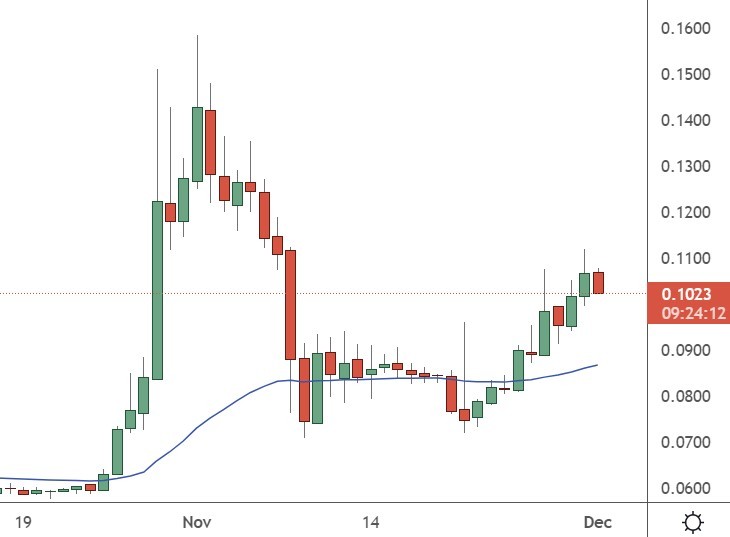 The price of DOGE was trading at the $0.1000 level on Thursday after the recent rally.
XRP
Coinbase, the largest U.S.-based crypto exchange said this week that it would delist XRP, Bitcoin Cash, and Ethereum Classic from its crypto wallet.
The exchange said that the cryptocurrencies would no longer be supported on Coinbase Wallet from January "due to low usage," but users will be able to withdraw any unsupported assets with the wallet recovery phrase.
XRP is still locked up in the long-running court battle with the Securities and Exchange Commission (SEC). The regulator claims that the coin should be classed as a security and accused its founders of profiting from an unregistered securities sale.
On Wednesday, the SEC and defendants have been asked to file summary judgment reply briefs. The public can access redacted versions of these on December 5. The reply briefs are significant as Ripple could use the filing to push the SEC into a settlement. It means that we are likely to see the case drag into January at the earliest.
The Ripple defense centers on statements from a previous director of the SEC. William Hinman said that Bitcoin (BTC) and Ethereum (ETH) are not securities due to their decentralized nature. The SEC has tried to shield itself from those comments but they are likely to remain important to the final outcome. An SEC win has always been a headwind for the crypto industry which would then be faced to accept securities laws.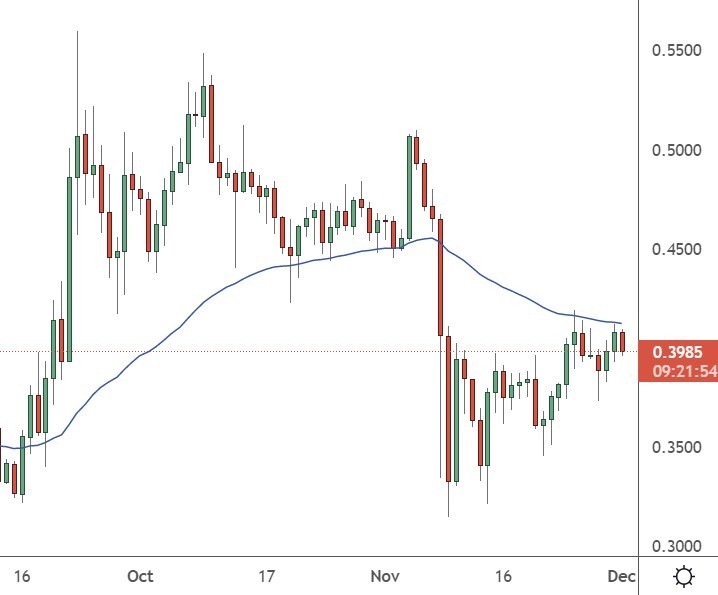 The negative sentiment did not hurt XRP too badly, with the coin rising to $0.40 before finding resistance.
BTC
Bitcoin was a meager 3.35% higher over the last seven days after the coin failed to find support.
BTC was trading at $17,000 and was dragged lower by stocks and other assets after a hawkish speech from Federal Reserve Chairman Jerome Powell.
In a speech to the Brookings Institute, Powell said:
"We think that slowing down at this point is a good way to balance the risks," Powell said. "The time for moderating the pace of rate increases may come as soon as the December meeting," set for Dec. 13-14.
Although markets were boosted by prospects for a slower pace of interest rate hikes, he later added:
It is likely that restoring price stability will require holding interest rates at a restrictive level for some time. History cautions strongly against prematurely loosening policy.
For the medium term, investors will still look to higher-yielding assets and crypto will remain subdued.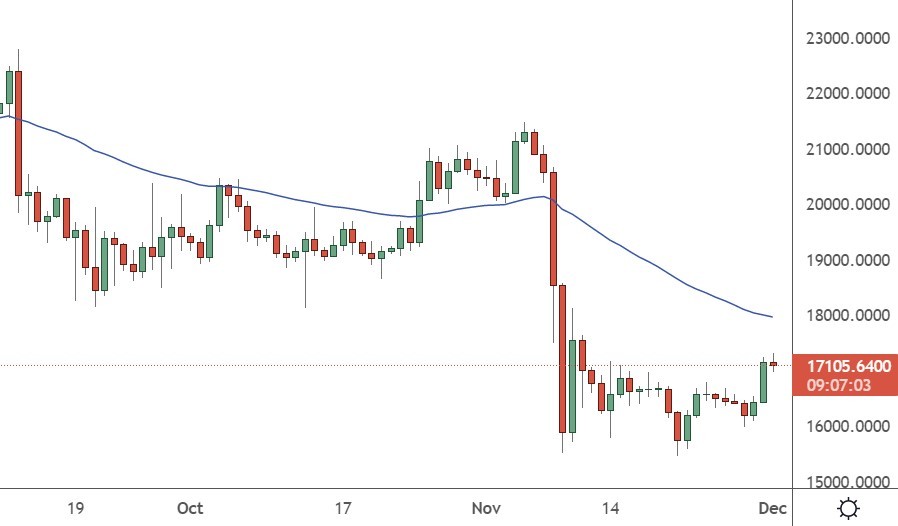 FTM
Fantom was the best-performing project with a 40% gain this week. The coin rebounded recently after distancing itself from the problems at FTX.
Reports said that the Fantom Foundation generates consistent profits and has 30 years of income before it needs to sell any FTM tokens.
The rally gained steam after Fantom Foundation's founder, Andre Cronje, released the firm's financial records on November 28, revealing that it had $340 million worth of digital assets and had been earning over $10 million annually.
Nov 2022 — Over 450,000,000 FTM, > $100,000,000 in stables, > $100,000,000 in crypto assets, $50,000,000 in non-crypto assets. Salary burn rate $7,000,000 / year. We have ~30 years left (without having to touch FTM)
"Major expenses include $3,000,000+ in listing fees for exchanges, $500,000+ 'sponsorship fees' for 'influencers'. We decided to never pay for exchange listings or influencers again. Fantom becomes incredibly frugal. Complete marketing freeze. Hiring only essential staff."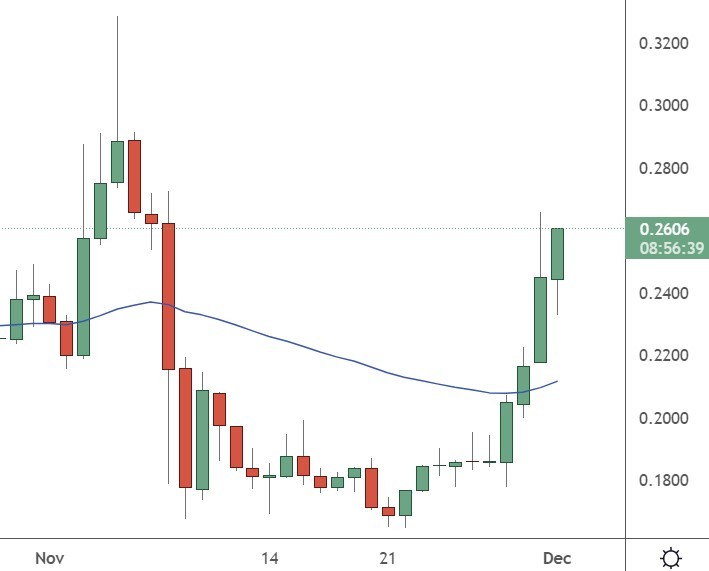 The FTM token was trading at $0.260 after the recent rally and is ranked number 59 in the list of coins by market cap.
Disclaimer: information contained herein is provided without considering your personal circumstances, therefore should not be construed as financial advice, investment recommendation or an offer of, or solicitation for, any transactions in cryptocurrencies.