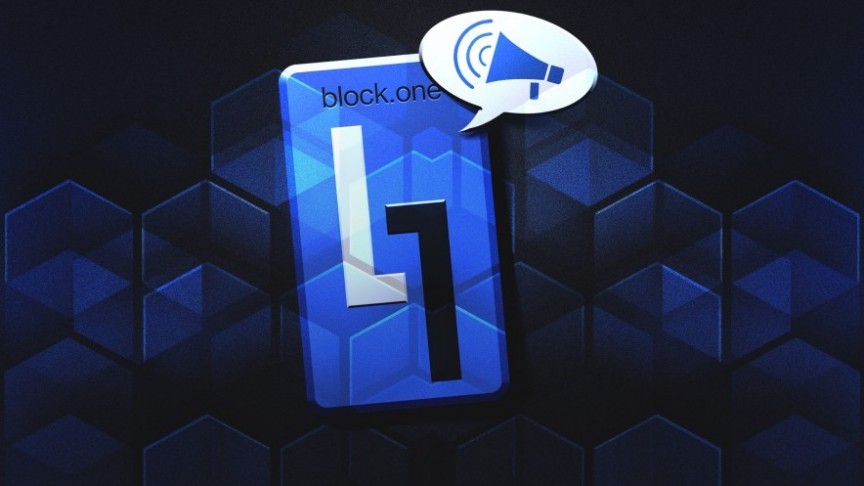 EOS Has Big Plans For June: What Will Block.One Announce?
May 26, 2019, 3:18PM

by
Mike Dalton
EOS is a leading blockchain, and its parent company, Block.one, is planning to make a major announcement next week. Here's what it might reveal.
EOS has become a rapid success. In just one year, it has become a popular platform for blockchain-based DApps, and it is already outperforming its closest competitor, Ethereum, by some measures. But although EOS has found success among blockchains, it hasn't achieved mainstream recognition. Now, those who are behind EOS are aiming to change that. Dan Larimer, the creator of EOS, is preparing for a major announcement:
When the time comes, our marketing will be beyond anything seen in crypto. But before you can market you need an onboard strategy that can convert users and a service that can retain them…[Brendan] Blumer [the CEO of Block.one] has assembled a world-class team that is preparing to make big moves in June.
The countdown has begun. Block.one, EOS's software publisher, has created a website to hype the announcement. And although the company has been working hard to keep the news a secret until June 1st, there is finally enough information available to make an educated guess about the nature of the announcement. Less than a week remains until the big reveal―here are a few things that may be announced during the event.
A Social Media Platform
It is extremely likely that EOS and Block.one will announce a new social media platform. Block.one has recently obtained a trademark for a product called MEOS, which, according to the filing, is a social network. MEOS will also serve as an Instagram-esque photo app and a tool for accessing EOS-based DApps. Additionally, the filing reveals that there will be tools for developers who want to build on top of the platform.
MEOS won't stay a secret for much longer, so June 1st would be the perfect time for Block.one to unveil it. Furthermore, Larimer's recent comments reveal that the company is "spending on blockchain-based social media" separately from other EOS venture capital activities. His comments also imply that scalability will play into the announcement, and onboarding users en masse to a new social media platform could be a big part of that.
Biometrics and Authentication
If Block.one does release a mobile app, an EOS wallet would be an important part of that product. Such a wallet would presumably provide users with a way to spend money on EOS-based DApps or otherwise allow them to transfer tokens to certain recipients. However, EOS.IO has also expressed interest in something that most crypto wallets don't provide: universal and "passwordless" authentication systems.
Essentially, EOS is aiming to eliminate traditional security hassles and streamline the way in which users access blockchain functionality. Many believe that EOS plans to make use of the biometric scanners and fingerprint readers that are built into many modern smartphones. It is no secret that EOS developers are working on these things, but the announcement could reveal the full scope of their efforts.
Universal Basic Income
Instead of announcing a new product, Block.one could decide to distribute part of the EOS token supply to individuals. Earlier this year, Larimer posted a series of cryptic emoticons and explained that "you will understand today's emojis in June." Those emoticons represented "you," "bee," and "eye," which has led many to believe that EOS will use a portion of its funds to kickstart universal basic income―or UBI for short.
It's not clear if this is a realistic expectation: Larimer has expressed doubts about UBI in the past, and he has argued that no cryptocurrency will ever be able to provide basic income due to the extremely high inflation that would result. On the other hand, he has been more positive about UBI of late. It is also possible that Larimer is merely using "UBI" as shorthand in order to hint at a more limited EOS giveaway.
Government Involvement
There is one last factor that could come into play. Block.one has chosen to make its announcement in Washington, D.C., which is, of course, the capital of the United States. Larimer has noted the context alongside his initial announcement: "June will be the biggest news," he wrote on Telegram earlier this year. "Trump's advisors know about Block.one. Everyone in D.C. wants to talk to us."
However, Larimer has since denied outright that EOS has any plans to partner with the U.S. government. "I'm very excited about June 1st, but [I want to] discourage people from making assumptions based on rumors," he wrote, adding that there is "no government partnership." Although it seems likely that D.C. is significant in some way, any actual involvement from the U.S. government will be very minimal.
The Most Likely Scenario
One thing is certain: Block.one and EOS will make more than one announcement on June 1st. This week, Larimer confirmed that "several" different announcements will be made during the event. He has also confirmed that EOS will soon release a complete roadmap of everything that it has been working on since last year's launch. Block.one will also release its revenue model, so the announcement will be very large in scope.
It is also clear that Block.one will announce something that carries very broad appeal. Larimer has explained that branding will be a big part of the announcement, which means that EOS and Block.one are aiming to attract general users who are normally beyond the reach of the blockchain industry. There is room in the public consciousness for a blockchain with ambitious marketing, and if EOS succeeds, it could be that blockchain.
Disclaimer: information contained herein is provided without considering your personal circumstances, therefore should not be construed as financial advice, investment recommendation or an offer of, or solicitation for, any transactions in cryptocurrencies.