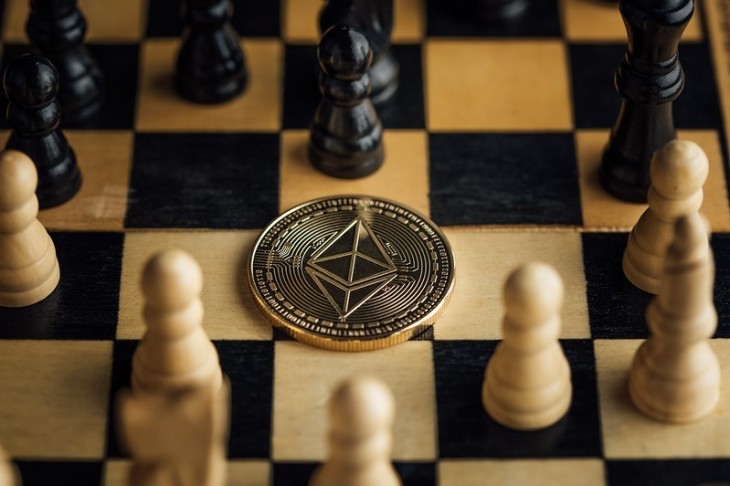 Ethereum Withdrawals Have Resumed - Here Are the Effects
Sep 19, 2022, 6:37PM
Brought to you by Soclikes.com
Crypto platforms Binance, Kraken, and Poloniex, which suspended transactions during the ETH update, announced a partial restoration of services.
Cryptocurrency exchanges that suspended operations in Ethereum and ERC-20 tokens have begun restoring services with these cryptocurrencies. The platforms halted these transactions as a precautionary measure to ensure the protection of customer funds.
Binance announced on Twitter that it resumed the possibility of withdrawing and placing ETH; the Kraken platform also reported the restoration of services. Ethereum can also be withdrawn and deposited on Poloniex, CoinEx, and KuCoin.
You'll hear about it from many bloggers blogging about tech and cryptocurrency. These bloggers often buy Instagram followers to tell more and more people about the latest news and changes in this sphere. Follow the top of them and be in touch with new information — which is important for now.
The Merge, an update to Ethereum that means the altcoin is switching from Proof-of-Work to Proof-of-Stake (PoS) protocol, took place on the morning of September 15. The blockchain will no longer be secured by miners but by validators — users who have deposited and blocked their share of coins (stacking).
Part of the pro-mining community expects the PoW version of the network to launch in the coming hours. The EtherumPow (ETHW) development team announced plans to launch the blockchain within 24 hours of the main Ethereum network's transition to the Proof-of-Stake protocol.
Santiment analysts reported that sometime after Ethereum's transition to Proof-of-Stake (PoS), 45.15% of nodes running for block validation, transaction processing, and data storage are running with just two addresses — as of the report, the first address confirmed 188 blocks (28.97%) and the second address confirmed 105 blocks (16.18%).
Some of the second cryptocurrency's haters claim that the addresses belong to the Ethereum Foundation and the JPMorgan conglomerate.
Ethereum supporters are sure that Santiment presented the information completely wrong — in fact, the addresses consist of tens of thousands of validators, and it suggests that they are just repeaters.
Cryptocurrencies are getting cheaper after a successful Ethereum update Developers have successfully updated Ethereum, but the network's underlying asset, ether (ETH), is reacting negatively to the Merge fork.
After Ethereum switched to Proof-of-Stake (PoS), Dogecoin became the second most capitalized cryptocurrency ($7.8 billion) to run on the Proof-of-Work (PoW) algorithm.
It's worth noting that the second cryptocurrency fork ETHPoW (ETHW), dropped 68% in a day — the asset fell to $9 at the moment, then stabilized around ~$13, but ETH holders on Binance have yet to receive their drop.
Bybit and FTX launch trading of Ethereum fork token
Cryptocurrency exchanges Bybit and FTX have launched trading of ETHW paired with the Tether (USDT) stablecoin. ETHW is an Ethereum fork token based on the Proof of Work (PoW) consensus algorithm. Support for deposits and withdrawals of the asset Bybit will add later. FTX, in turn, warned users about the risks. The disclaimer states that if ETHW does not appear, the token will be zeroed out.
It is worth listening to the opinions of various experts and taking an analytical approach to buy cryptocurrencies. First of all, to those who influence social networks. It is worth noting that all successful bloggers and even newbies buy real Instagram followers and thus promote their content quickly and qualitatively.
That said, Bitcoin continues to be in a tight range. If it moves out of the range downwards (which is very likely), support will come from the $19,000 level. But already everyone is getting ready for the FED meeting.
It has already become known why bitcoin has fallen below $20,000 again. There is information (not official yet) that MicroStrategy bought an additional 22,026 BTC worth $500 million at an average price of $22,700. When MicroStrategy does, bitcoin often goes down.
There is also bad news for ETH investors. The head of the SEC hinted that Ethereum's move to PoS could force the Commission to treat the coin as a security.
Disclaimer: information contained herein is provided without considering your personal circumstances, therefore should not be construed as financial advice, investment recommendation or an offer of, or solicitation for, any transactions in cryptocurrencies.