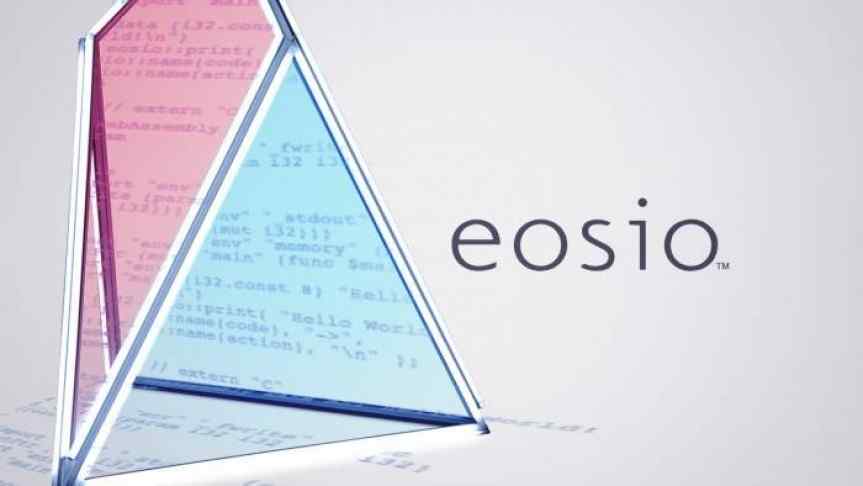 Ethical Hacker Discovers a Dozen Serious Bugs in EOS Code; Wins $120k and Job Offer
Jun 5, 2018, 8:17PM
An ethical hacker revealed that he had discovered 12 serious bugs in the EOS code. He was rewarded with $120,000 and a job on the team.
News of attacks by malicious hackers is often making the rounds in the cryptocurrency world. Today, however, it was announced that a hacker has discovered 12 critical bugs in the EOS code. For notifying EOS of the bugs, he has earned $120,000 dollars as well as a place on the EOS development team.
Dutch ethical hacker, Guido Vranken, took a week to uncover the flaws. His discovery was vitally important to the EOS team, as the blockchain platform is in the process of going live.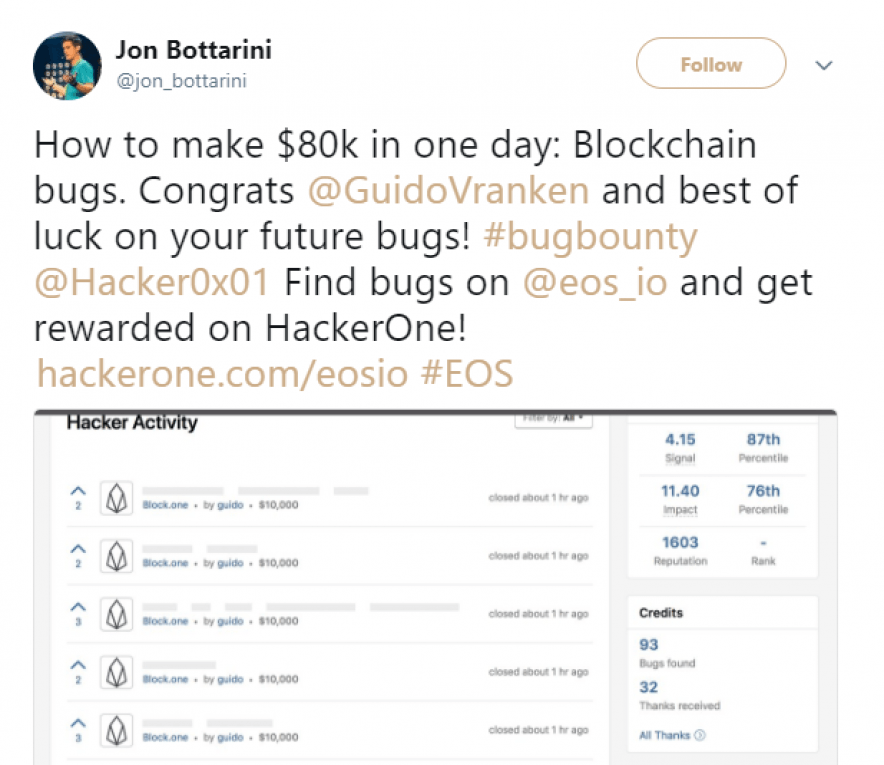 Vranken has received universal praise from the community for his work, though many have wondered how a dozen bugs managed to pass by the EOS dev team undetected. Some went so far as to informally nominate Vranken as a potential hire for EOS. He later confirmed that they had already offered him a position.
Block.One, which owns the EOS blockchain project, previously launched a bug bounty program to help them pinpoint security flaws in their platform. So far, it seems to have gone well.
A Flurry of Action as Blockchain Goes Live
As the EOS blockchain is prepping for live status, there is a flurry of activity being carried out by the team and community members. EOS has a lot of hope on its shoulders and the burden will surely destabilize the coin if things go wrong. Despite having no working product, the project has seen a lot of backing - and it is this expectation that will maintain a strong impression on the team's mind as it attempts to rival the world's second-biggest cryptocurrency project, Ethereum.
Disclaimer: information contained herein is provided without considering your personal circumstances, therefore should not be construed as financial advice, investment recommendation or an offer of, or solicitation for, any transactions in cryptocurrencies.