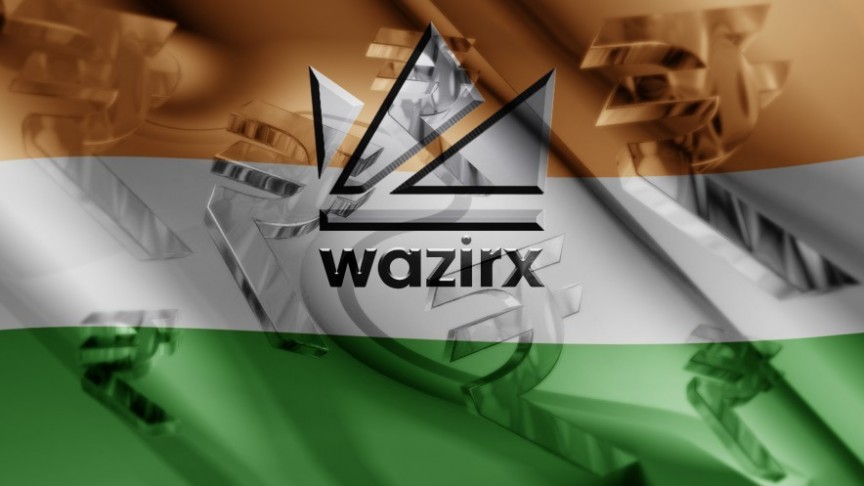 Exclusive: WazirX Co-Founder Talks About the Future of P2P Crypto Trading in India
Aug 4, 2018, 10:00AM
Siddharth Menon, the co-founder of Indian cryptocurrency exchange WazirX shares his views on the current situation of exchanges in India.
In late June, India's central bank, the Reserve Bank of India, issued a notice to all banks operating in the country, barring them from conducting business with companies related to cryptocurrency in any way.
Given that digital currency exchanges typically need bank accounts to process customer deposits and withdrawals, the notice effectively choked all crypto-fiat corridors in the country. Shortly after the ban went live, however, some exchanges decided to launch their own escrow-based, peer-to-peer trading services as a replacement.
WazirX, one such cryptocurrency exchange, was among the first to provide such a service. The digital currency trading platform was created by the same people as Crowdfire, a social media management platform. Bitrates interviewed one of the founders of WazirX, Siddharth Menon, and asked him what he thought the future of cryptocurrency in India is.
The following are his responses.
What do you think about the ban on cryptocurrency trading [in India]? Was the constitution violated? Will the new date for the Supreme Court hearing (in September) prove to be a major setback for the industry?
The RBI's ban is disappointing, actually. They should have done more research before coming to such conclusion. We're really hopeful about the Supreme Court hearing on 11th September because by then:
SEBI and few others will come up with response to the IAMAI's petition seeking crypto Regulation
Subhash Garg Committee will also submit its draft on crypto regulation in India. It's very important because this draft has the potential to overturn RBI's ban if the Government of India decides to regulate crypto.
At a time when other countries are accepting cryptos (and some are even issuing their own digital currencies), don't you think that an emerging market like India should also do the same? Why do you think there is this caution or distrust in India?
Developed countries like the United States, Japan, Australia, UK, EU nations, etc., are coming up with regulations around cryptocurrencies, and we should take a cue from them. Banning crypto would be a regressive move because the government will lose out on tax if they don't regulate it.
In its response, RBI has stated money laundering as the reason behind its move. The problem is that there's not enough understanding around crypto, its nature and use cases. Instead of "currency", it should be seen as a new class of assets, studied thoroughly, and regulated. Whether anyone admits or not, blockchain is the future!
How has the market been performing since the ban? What is the current state of the volume of crypto trading in India?
Trades did go down a bit, but they're now picking up speed due to WazirX P2P. Users now know they have an alternative, and don't need to worry about converting their INR to crypto and vice versa. We have a huge number of buyers on P2P waiting to enter crypto!
With exchanges continuously under scrutiny from the government, what options are available to them in order to circumvent the ban?
Just to clarify things, RBI ban doesn't make crypto trading isn't illegal in India. The prerogative to do so lies with the Government of India. Meanwhile, peer-to-peer (P2P) is the most legal way to trade crypto with INR and circumvent RBI's ban.
Can you explain your p2p model and how the public has responded to it? With localbitcoins not finding much momentum in India, do you think your p2p model will be a success? How so?
WazirX P2P is the safest way to cash in and cash out of crypto after the RBI ban. It's 100% safe, and secure as we verify the KYC of each person before allowing them to trade on our platform. Here's how P2P works:
If a trader wants to sell crypto and withdraw INR, they have to convert it to USDT first
As soon as the trader places sell order of USDT, we lock (escrow) the USDT amount for safekeeping of transaction
WazirX matches the buyer and seller automatically
The buyer transfers INR to the seller's bank account and confirms the payment
The seller confirms receiving the INR
We release the USDT amount to the buyer's WazirX wallet and they can start trading!
We launched P2P on 10th July and we've received a phenomenal response from our users! We've crossed ₹3.5 Crores worth of successful trades on WazirX P2P! All within 3 weeks of launch!
WazirX P2P - unlike Localbitcoins - works like an exchange rather than a classified. It has matching engine which automatically matches a buyer with one or multiple seller to fulfil his order. This technology advancement simplifies user experience. For a trader, it's the same as placing an order on our exchange.
With some exchanges like BTCXIndia shutting down and some planning to move their operations to foreign countries, what is your plan for the future? Will you stay in India regardless of the outcome of the Supreme Court decision?
For now, we're focussing on making P2P better for our users.
Do exchanges currently have clear direction from authorities on what is legal/illegal activity? How are exchanges handling the ambiguity?
The Indian government has yet to come up with a crypto regulation draft. To ensure safety and transaction legitimacy, we have included KYC & AML guidelines in the P2P transactions.
As a cryptocurrency exchange, what is WazirX doing to improve investor confidence in India?
From Day 1 of building WazirX, our objective has been to be India's most trusted crypto exchange. While building WazirX P2P, we've kept user fund security, and transaction legitimacy at the top of our priorities! We verify the KYC details of every user before allowing them to trade on WazirX, and keep a record of each and every transaction that occurs on our exchange. We also try to be as transparent as possible in our communications with our users.
How do you foresee the current situation being resolved? What do you think the general perception in the industry is?
Since crypto is very new, and people don't understand it, there's - in crypto lingo - FUD (Fear, Uncertainty & Doubt) around it. We're hopeful that the Indian government follow the footsteps of developed countries and regulate crypto!
More India-related news here.
Disclaimer: information contained herein is provided without considering your personal circumstances, therefore should not be construed as financial advice, investment recommendation or an offer of, or solicitation for, any transactions in cryptocurrencies.