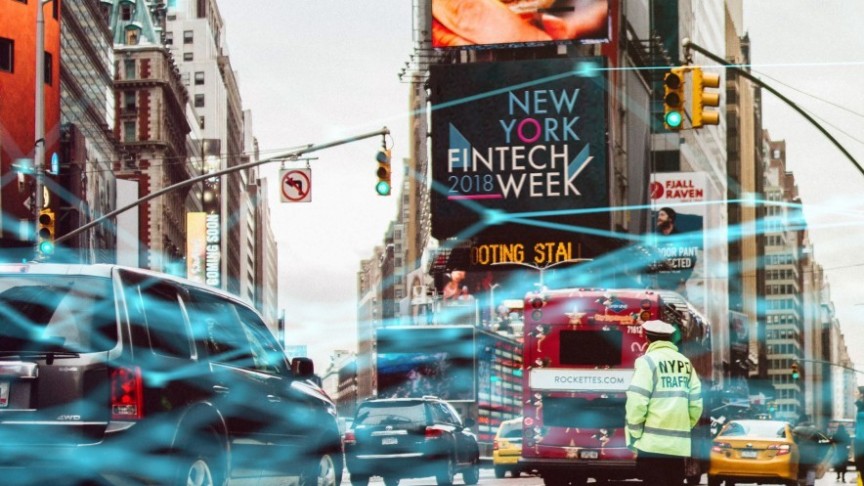 Fintech Week Begins Today, Will Feature Major Conference on Blockchain and Innovation
Jul 31, 2018, 7:34AM
Fintech Worldwide begins its annual Fintech Week conference in New York today. "Blockchain Innovators" is one of the three major conferences.
Fintech Week, a major conference focused on disruptive technologies in the financial sector, is set to begin its fifth annual event in New York from July 31 to August 2. The event will cover a wide range of subjects with blockchain at the forefront.
The conference will showcase a varied cast of speakers from companies such as IBM, Oracle, CoinFund, Consensys, HackerOne, and Ernst and Young. Discussions will cover different corners of the emerging blockchain economy, including technology, finance, and law.
Blockchain Innovators Conference
This year's event will feature three distinct conferences. The Blockchain Innovators Conference on August 1st will begin with a panel on blockchain trends. Participants include Sanjay Mathew, Oracle's Head of Open Banking Digital Platform and Financial Innovations, and Jeff Ramson, the founder and CEO of PCG Advisory. Four additional panel discussions on blockchain economics, the state of blockchain by 2020, and general Q&A sessions will take place.
Keynote speakers include David Drake, managing partner at The Soho Loft, Luis Carranza, the founder and CEO of organizing company Fintech Worldwide, and Michiel Prins, the co-founder of HackerOne. Prins' speech will focus on 'Tapping Hackers to Improve Security'. Other keynote speeches will put the spotlight on blockchain and identity protection, investing in blockchain, tokenization and fractional ownership, and institutional-level cryptocurrency custody.
The day will end with an informal networking session with drinks.
Rise in Conference Attendees Indicates Growing Interest
Fintech Week originally launched in 2014 in London and has since taken place all across the world, including Hong Kong, Tel Aviv, and Amsterdam. Fintech Worldwide, the company behind the conference, envisions Fintech Week as a way to help accelerate financial innovation by bringing industry stakeholders from around the world together.
Fintech Week is only one of the many such conferences that are growing in popularity worldwide. Consensys, arguably the best-known blockchain-oriented conference, drew its largest-ever audience this year. Attendance figures have almost quadrupled. In 2017, Consensys saw 2,500 attendees. That figure reached over 8,000 in 2018. Similar conferences are popping up elsewhere as well. A few noteworthy events include the Blockchain Alternative Investment Conference in London, and the Women on the Block hosted Blockchain Diversity Conference featuring only women speakers.
Disclaimer: information contained herein is provided without considering your personal circumstances, therefore should not be construed as financial advice, investment recommendation or an offer of, or solicitation for, any transactions in cryptocurrencies.