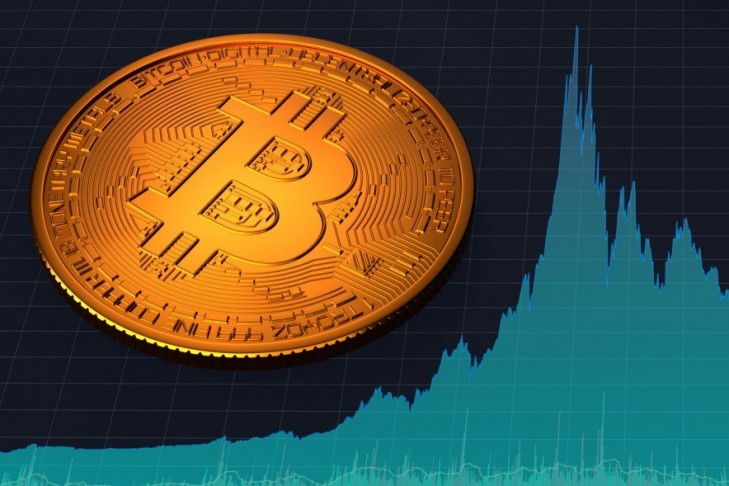 Five Important Turning Points in Cryptocurrency History
Dec 15, 2021, 6:40PM
Brought to you by Cryptovantage.com
Bitcoin's 13-year history has been a wild rollercoaster, and along the way, they have set the stage for cryptocurrency to flourish.
The history of cryptocurrency begins with Bitcoin's history, which has come a long way in a short space of time.
2008: Bitcoin: A Peer-to-Peer Electronic Cash System
Bitcoin got the blockchain ball rolling with a paper titled Bitcoin: A Peer-to-Peer Electronic Cash System. The author(s) of the paper, under the pseudonym Satoshi Nakamoto, outlined the idea of blockchain technology and its utility within the financial system. This was the birth of truly decentralized finance and without a doubt the most significant moment in crypto history. Nobody had heard of blockchain technology before, after gaining tracking over the next couple of years, it spurred on rival coins to use similar technology.
2014 Q1: Bitcoin's Heist
There were many significant moments between 2008 and 2014, but just as the price was growing along with confidence in the technology, Bitcoin's heist happened. Mt Gox, which was a Bitcoin exchange based in Japan, had gone bankrupt by February 2014. The exchange was handling 70% of Bitcoin's worldwide transactions at the time, but around 850,000 Bitcoins were lost during the hack, with only a quarter being recovered.
Of course, in reality, this was the fault of the hot wallet's security and not Bitcoin's, but it was a huge setback and a realization for crypto holders that they're not impenetrable.
2014 Q4: Microsoft Begins Accepting Bitcoin
Some good news for Bitcoin enthusiasts came at the end of 2014 when Microsoft announced they were beginning to accept Bitcoin as a payment for Windows, Windows Phone, and Xbox purchases. By this point, a few pizza joints may have already experimented with accepting Bitcoin, but Microsoft was a massive name to give credibility and helped legitimize the concept and use-case of crypto. If Microsoft was accepting Bitcoin, why couldn't other founders push for a better version of Bitcoin with the confidence of being legitimate?
2015 Q3: Ethereum's Release
Vitalik Buterin had the idea for Ethereum in 2013, a time where alternative coins and rivals to Bitcoin were certainly popping up left and right. But in mid-2015, Vitalik released Ethereum, which supported scripting and creating decentralized applications/smart contracts through its virtual machine. This showed that there's more to blockchain technology than holding a digital currency, and has had a huge influence on more recent cryptocurrencies such as Cardano.
2021 Q3: El Salvador Make Bitcoin Legal Tender
Very recently, El Salvador announced that Bitcoin would become legal tender. We had already seen more and more companies legitimize the coin, but we were yet to see a country make it legal tender. Whilst El Salvador may not be a hugely influential nation on the world stage, it's the first to make Bitcoin an official currency, and it was unlikely that a highly developed nation would be the first to take such a huge step.
El Salvador is making this step because many of its citizens do not have access to traditional financial services. In fact, many 3rd world countries and developing nations struggle to provide bank accounts to all of their citizens, meaning crypto could offer more value to these nations.
Disclaimer: information contained herein is provided without considering your personal circumstances, therefore should not be construed as financial advice, investment recommendation or an offer of, or solicitation for, any transactions in cryptocurrencies.