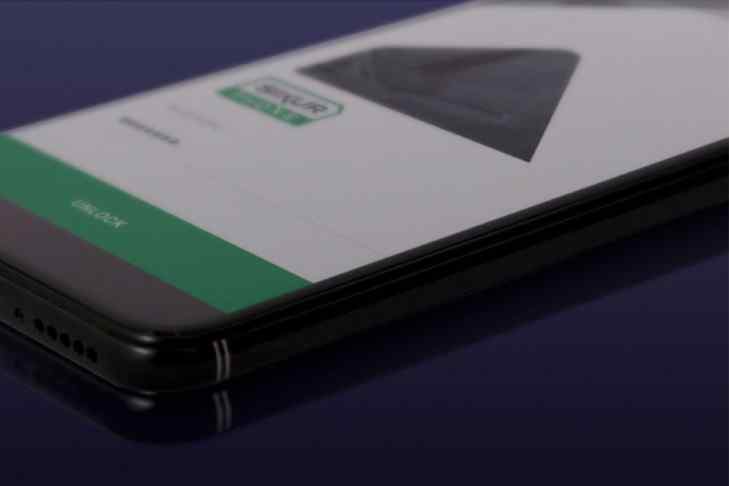 Hack Proof Smartphone with Built-In Crypto Wallet Unveiled
Feb 28, 2018, 7:10PM
German Cybersecurity Experts Sikur Demonstrate $799 SIKURPhone at the Mobile World Congress with a built in crypto wallet.
An ultra-secure smartphone, the key feature of which is a hack proof cryptocurrency wallet, was unveiled on Tuesday at the Mobile World Congress currently being held in Barcelona, Spain. The handset is the latest model produced by German cybersecurity experts Sikur, who last year released another smartphone, the GranitePhone, designed with additional layers of browser and messaging security and targeted at the governmental and corporate market. It is estimated that 15% of sales, however, were made to everyday users prioritizing security.
Mobile Cryptocurrency wallets have the built-in disadvantage of being vulnerable to both hackers and thieves who gain control of the device itself. For this reason, most cryptocurrency hodlers avoid them in favor of paper and hardware wallets. These options are far more secure since cryptocurrencies are held in 'cold storage' offline. Unfortunately, they are also far less convenient. Coins and tokens cannot be accessed on the go unless users carry the device with them– which also increases the risk that the device would be lost or stolen.
The new smartphone, which will be called the SIKURPhone, was put to the test over two months of "rigorous hacking tests" conducted by professional hackers hired by the company. The cryptocurrency wallet held firm with the hackers failing to access any sensitive information held on the phone.
Sikur's wallet will be cloud-backed within the company's ultra-secure platform and accessed through the smartphone. The phone itself uses a custom 'fork' of Android which means any third party apps must be approved by the company before being installed on the phone. This prevents the user inadvertently downloading any software that could contain spyware.
The phone is also protected by fingerprint sensor technology meaning that in the event of the handset being lost it would be impossible for anyone who found it to access the device. And, despite the onus on security, the smartphones wider specifications have not been ignored. It features a 5.5 inch display, 13 MP camera, 4GM of RAM and 64GB of storage.
While the SIKURPhone won't be available until August the company is taking pre-orders for up to 20,000 units as of the end of February.
Disclaimer: information contained herein is provided without considering your personal circumstances, therefore should not be construed as financial advice, investment recommendation or an offer of, or solicitation for, any transactions in cryptocurrencies.