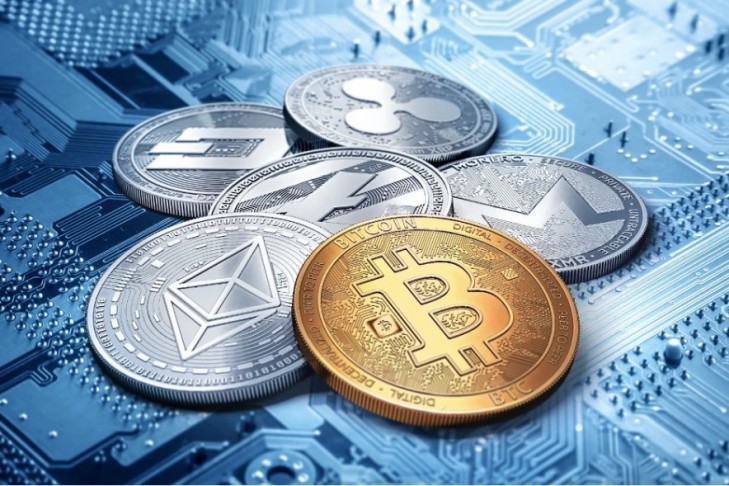 How Can You Decide Which Altcoins to Invest in 2022?
Jan 12, 2022, 4:06PM
Brought to you by Zebpay.com
An investor needs to consider many factors before investing in altcoins. Learn about some of the factors that you must know for altcoins.
As a cryptocurrency investor or as someone who aspires to invest in cryptocurrency, have you ever invested in a coin simply based on an ongoing trend or invested on recommendations made by colleagues or family members? Has a fear of missing out on trending crypto coin investments made you invest in those coins?! If the answer is yes, then don't worry! The majority of investors have faced a similar conundrum of choosing the best altcoin in an ocean of cryptocurrencies.
To add a method to this madness, in this article, we will talk about top factors such as founding members, price history of the coin, liquidity in the coin, and business model of the coin that needs to be considered before investing in cryptocurrencies. Lastly, we will conclude our article by understanding that in spite of achieving all of the above factors, to secure your investments, it is very important for an investor to choose the right cryptocurrency exchange. Before we proceed further, let us look at the dilemma which investors usually face before making investment decisions.
Factors to Consider While Investing
Even though top cryptocurrencies such as Bitcoin, Ethereum, and Matic have managed to deliver staggering returns of 20,000% over a 6 years period, there are over 15,000 cryptocurrencies listed across several exchanges that are not as famous as Bitcoin and Ethereum. However, they have managed to give better returns in comparison to top altcoins. Now, as an investor, one is always confused whether one should look into coins that have a smaller market capitalization and are inherently riskier but can deliver better returns, or one should buy popular altcoins such as ETHER (Ethereum), BTC (Bitcoin), MATIC (Matic), etc.
When we have an ocean of altcoins to choose from, it is essential for us to have a checklist of points that should be considered before investing. To resolve this dilemma, we will now discuss top factors that should be considered before investing in altcoins.
The first factor that needs to be considered is:
Whitepaper
Every altcoin that is listed on a cryptocurrency exchange is backed by a whitepaper that clearly states what purpose the altcoin solves. You can consider the whitepaper as a blueprint.
As an investor, one should read the whitepaper and understand the underlying purpose of the coin. Since whitepapers are an important document, if one frequently notices certain errors such as punctuations and grammatical errors then, that can be considered as a red flag. Apart from that, one should try and understand whether the coin is solving a real purpose or not because there are several 'meme coins' or coins that solve no purpose but have garnered great attention from investors for whatsoever reasons. One should be aware of this fact and then consciously invest.
Now that we have understood what whitepaper is let us look at the second factor.
Blockchain Technology
One has to understand the underlying technology of an altcoin and how it differentiates itself from its competitors. Without getting technical details, one should look out for innovative technology that will add value to the industry.
When you look at the price of a Polkadot coin or look at the price of an ADA coin, you should look beyond the coin price and see which new technology it is based on.
For example, Cardano (ADA) is based on a proof of stake method that resolves previously faced issues such as slow transaction time, excess use of energy impacting the environment. Similarly, Polkadot is based on a technology that integrates various blockchain technologies and connects several different technologies into one.
Such unique technology propositions act as a key factor to the growth of coin price and can be considered as a factor before making investment decisions. Now that we have understood blockchain technology, let us look at the next factor for making investment decisions.
Background of Founding Team
Just as in stock markets, before purchasing a stock, we look at the promoter or the management of the company. Similarly, before purchasing an altcoin, one should run a background check on the founder and managing team of the cryptocurrencies.
Due to the changing blockchain technologies, it is imperative that the management team should have a strong vision and backup support to make the required changes as and when required so that the coin stays relevant as compared to its competitors.
Altcoin Community
For any altcoin to succeed, it needs to be backed by patrons who can spread information on new developments of the coin and maintain its relevance and popularity from time to time. Twitter, Facebook, Instagram, and Telegram are common social media platforms that should be checked to see how strong the altcoin community is.
Price History & Volume
As an investor, one should always look at the price chart of the altcoin and check for the volatility of the altcoin price. Furthermore, one should also check for the trading volume in the altcoin as that indicates the liquidity in the coin.
In spite of considering all of the above points, there are instances where the cryptocurrency exchange you're trading in or investing in is attacked by third-party hackers that fraudulently take away your altcoin from your crypto wallet. In such cases, it is very important for an investor to choose a sound cryptocurrency exchange such as ZebPay - India's leading cryptocurrency exchange that assures utmost security to all its investors.
Disclaimer: information contained herein is provided without considering your personal circumstances, therefore should not be construed as financial advice, investment recommendation or an offer of, or solicitation for, any transactions in cryptocurrencies.