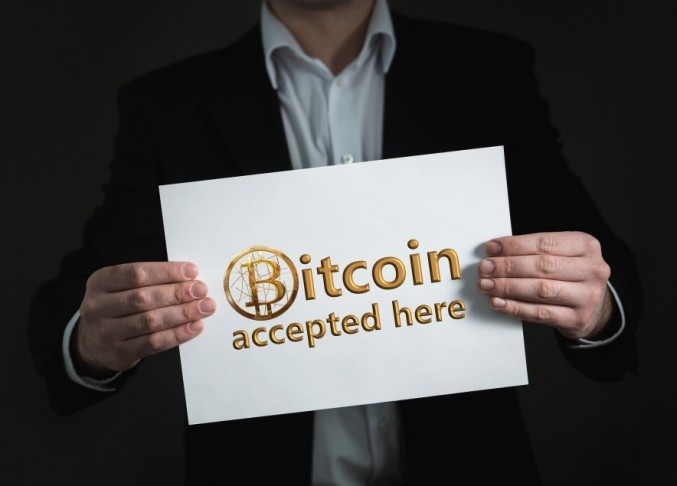 Industries With a Growing Number of Bitcoin Payments in 2020
Feb 26, 2020, 2:26PM
Brought to you by Spendmenot.com
What industries are leading the way in the acceptance of Bitcoin payments above all others? Here we look at the top three.
Bitcoin has provided a terrific payment alternative to the more traditional means we have enjoyed in the past. As such, more and more people are catching on to the perks of integrating a crypto-based payment system.
Nowadays, various industries have turned to Bitcoin, including a chunk of the banking industry (examples of which you can learn about in SpendMeNot's comprehensive overlook of companies that accept Bitcoin).
With more and more establishments accepting it, there are some interesting trends in terms of sectors where the cryptocurrency provides notable benefits. Rather than inspecting individual businesses, we can take a broad look at the industries that are transforming into a Bitcoin-friendly environment, as well as why they're doing it.
Online Gambling
The sphere of online gambling has been under steady conversion into a ripe landscape for crypto. Financial transactions have always been a somewhat touchy situation, given the number of scams and a lack of safety standardization, among other factors. This makes it difficult to persuade people into confidently giving their money to online casinos.
Bitcoin, alongside other cryptocurrencies, provides certain benefits that alleviate these concerns. The ability to transfer cash without needing to give out personal information, for one, makes for a compelling argument in favor of virtual casinos taking in crypto payers. In tandem with blockchain security and comparatively minimal transactional fees, online operators and players alike gain much from using cryptocurrency.
For these reasons, Bitcoin, Ethereum, and other popular cryptos have been steadily taking over the internet-based casino scene. That said, some obstacles stand in the way, such as questions about the legality and the public not yet having a firm understanding of cryptocurrency and how to use it.
The Travel Industry
As of late, the travel industry has made several moves toward facilitating Bitcoin payments. Initiatives such as KrisPay, a digital wallet for converting air miles into digital currency, serve to streamline the financial end of traveling. Crypto as a payment method comes in handy for traveling in general, given its removal of intermediaries that make international payments drag out.
That said, blockchain is seeing more implementation in this niche than Bitcoin itself. There's the Known Traveller Digital Identity program (KTDI for short), for example, which aims to provide paperless travel. Further benefits that can be reaped, such as tracking luggage and improved travel insurance, make the technology all the more enticing.
The Automotive Industry
The vehicle industry is more than a little complicated from a logistics point of view. With thousands of parts to keep tabs on and copious amounts of paperwork to deal with, blockchain-based payment channels could smooth out this sector's many procedural bumps.
It's not much of a surprise, then, that a line of automotive stores has taken a shine to Bitcoin. California's Karma Automotive is one of the many such establishments to accept the cryptocurrency. Those looking to buy a car online can also turn to websites specializing in crypto car-shopping, such as BuySellCarWithBitcoin and AutoCoinCars.
Beyond Bitcoin, the concept of blockchain's smart contracts would prove extremely useful. A transparent, easily traceable way to follow transactions and optimize supply chain management is a part of the reason why 54% of the industry's executives are planning to use blockchain within the next few years.
Disclaimer: information contained herein is provided without considering your personal circumstances, therefore should not be construed as financial advice, investment recommendation or an offer of, or solicitation for, any transactions in cryptocurrencies.