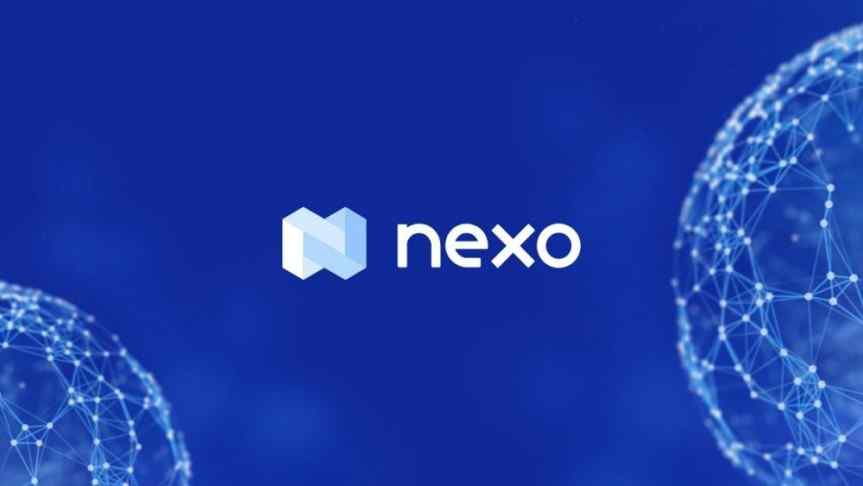 Is NEXO, Claiming to Be the First SEC-Compliant ICO, Just a Payday Loans Shark?
Mar 24, 2018, 10:25PM
The NEXO business model is like a cryptocurrency pawn shop. The company behind the ICO also makes misleading statements in marketing materials.
Credissimo, a short-term consumer loans group founded in Bulgaria in 2007, has launched what it claims to be the world's first 'SEC-compliant' ICO. NEXO, a Blockchain platform that will provide short-term Fiat loans backed by cryptocurrency assets, is registered in Switzerland. The NEXO ICO has hard and soft caps of $20 million and $52.5 million respectively.
The NEXO platform will function much like the short-term, "payday" loans model of parent company Credissimo. The difference is that loans are backed by cryptocurrency assets. If an individual finds themselves short on Fiat funds but doesn't want to cash in their cryptocurrency assets, NEXO will issue a Fiat loan against the crypto assets as collateral. If the loan and interest is repaid, the cryptocurrency collateral remains untouched. If the loan is not repaid, NEXO claims the cryptocurrency collateral.
NEXO's Short-Term Lending Model
NEXO's proposed business model, as outlined by the ICO white paper, appears to be a kind of a cryptocurrency version of Wonga the UK lender, or EZMoney in the USA, or Nimble in Australia. Short-term consumer lenders like these are controversial because of the high interest rates they charge and the risk that borrowers take of finding themselves quickly sucked into a cycle of debt. Around the world, financial regulators have cracked down on short-term loan providers, forcing them to limit the number of times clients can re-borrow and capping the interest rates they can charge if repayments are late.
NEXO seems to want to distance itself from this business model. In an interview with ICOalert, NEXO managing partner Antoni Trenchev claimed that, "[NEXO tokens are] the world's first SEC-compliant, dividend-paying, asset-backed security tokens." NEXO tokens are backed by an overdraft assets portfolio, which consists of the cryptocurrency funds that borrowers put up as collateral against their loans. Token holders receive a share of the interest that other borrowers pay. NEXO tokens can also be used to make overdraft repayments or to increase the holder's overdraft limit. This sounds like a convenient mechanism for users to earn back some of the ICO tokens they purchased should they find themselves short of Fiat cash. It seems like a win-win. But is it really?
NEXO's Shaky Claims
One of the big holes in NEXO's marketing language is the SEC compliance claim. What the claim 'SEC compliant' actually means for NEXO, Trenchev explains, is that the ICO will only accept participants from the USA if, "they are 'accredited investors,' according to Regulation D of Section 506(c)." Taking a closer look at the definition of accredited investor as described in the SEC section referred to, narrows the field considerably. What it boils down to is that investors must own assets with a value of at least $1 million or have earned at least $200,000 in each of the last two years with a reasonable expectation of the same income over the current year. Needless to say, this would not describe most potential NEXO users.
What's more, the NEXO ICO cannot be marketed or promoted in any way within the territory of the USA. In a nutshell, NEXO does not seem to be particularly unique in terms of its SEC-compliance. There are other ICOs that claim their tokens are 'backed' by physical or Fiat assets or that users will benefit from something akin to dividend payments.
Another potentially concerning claim made in the NEXO whitepaper is the milestones graphic representing the group's "10 years of Fintech success". It proudly announces that the 2014 Credissimo IPO with having "successfully listed 2.5 million shares on public markets". What they do not mention is that, in 2015, the company's shares were subsequently delisted from the Bulgarian Stock Exchange. That the shares were successfully listed in 2014 (albeit on a very minor stock exchange) is true, but the IPO was ultimately a failure. That this is presented as milestone in the whitepaper for the ICO is a red flag.
What is not mentioned in the white paper is the interest rates or collateral conditions of NEXO's cryptocurrency-backed overdrafts. Given the volatile nature of cryptocurrency prices, it can be assumed that a viable lender would need to secure significant profit margins. So interest rates are bound to be quite high.
Smoke and Mirrors?
NEXO may well turn out to be a profitable business model and a good investment for those on the sidelines. The short-term, high-interest consumer credit business model certainly is, and it was even more so before financial regulators in many countries stepped in to protect vulnerable consumers. However, the smoke and mirrors techniques used in marketing the NEXO ICO and the reality of how bad this kind of business model can be for borrowers may well give prospective investors pause for thought.
Disclaimer: information contained herein is provided without considering your personal circumstances, therefore should not be construed as financial advice, investment recommendation or an offer of, or solicitation for, any transactions in cryptocurrencies.