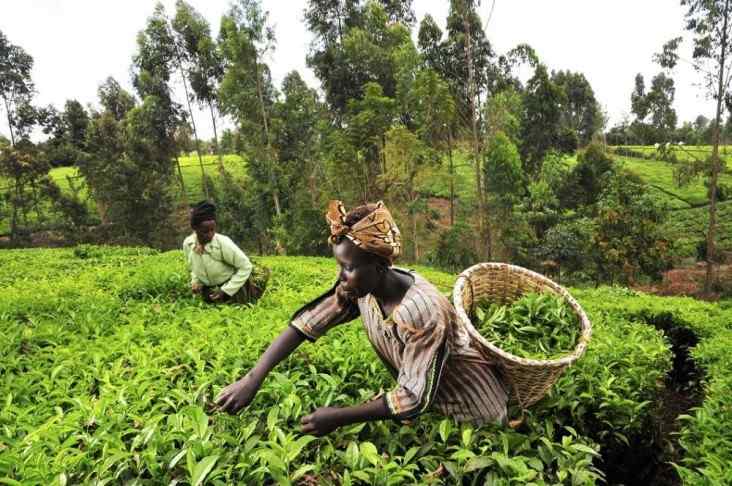 Joint Venture Creates Blockchain Ecosystem to Finance African Farmers
Mar 27, 2018, 11:22PM
FinComEco and Block Commodities Limited joint venture announced their cooperation with Dala and Wala, Blockchain-based financial services, to deliver fund-raising support to the African agriculture farmers.
A joint venture of FinComEco Limited and African commodity trader Block Commodities Limited (BLCC) announced their strategic partnership with Wala, a Blockchain financial services platform powered by the DALA cryptocurrency token. The collaboration aims to provide fundraising support to farmers in the region wishing to increase production. This is part of a growing trend of using DLT applications to support emerging African countries by raising funds for their future development.
According to the agreement, $10 million in Dala tokens will be distributed to 50,000 smallholder farmers, in the form of loans, in several African countries from Uganda to South Africa. The aim is to enable farmers to purchase fertilizers and equipment. The Chairman of GMEX Group and CEO of FinComEco, Hirander Misra, believes that this partnership will have a positive impact on the agricultural output in the region, as farmers will have easy access to financing.
"This combined with electronic warehouse receipts financing and easier access to markets through the FinComEco commodity exchanges will ensure better price transparency enabled by Blockchain technology, therefore, increasing individual incomes and national GDP,"
Block Commodities Executive Chairman, Chris Cleverly, is confident that the new platform will open new routes for financing to the sub-Saharan African farmers. By utilizing Blockchain technology, he believes they can make significant improvements to the long-troubled commodities market in the region.
Tricia Martinez, Founder and CEO of Wala and Director at Dala, is very excited about this collaboration and added,
"This is an industry-changing partnership that will drive much needed economic growth and financial inclusion in African markets. Blockchain technology and cryptocurrency have the potential to start financial innovation in these markets and Dala is at the forefront."
Projects like this one are being watched with great interest by many in the Blockchain world. Africa has long been a region with poor infrastructure and has suffered from corruption and bureaucratic mismanagement. Important financial sectors such as banking lack the technology used elsewhere and many public and institutional records are still kept on paper. Blockchain technology is viewed as having a particularly important potential in the region. Implementing distributed ledger technology could add transparency and security to many important industries as well as to government. It remains to be seen whether governments, will support this transparency and help pave the way for widespread Blockchain adoption.


Disclaimer: information contained herein is provided without considering your personal circumstances, therefore should not be construed as financial advice, investment recommendation or an offer of, or solicitation for, any transactions in cryptocurrencies.