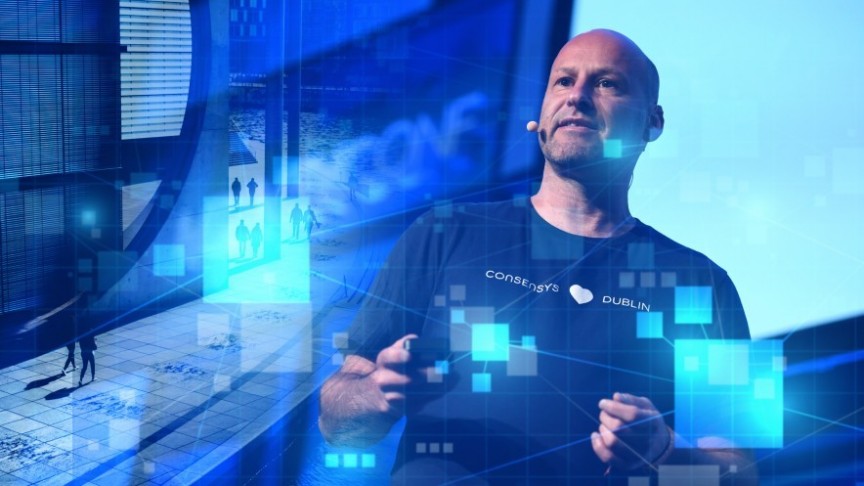 Joseph Lubin Believes Berlin is the 'Most Important' Blockchain City
Jul 26, 2018, 6:26PM
Ethereum co-founder Joseph Lubin said that Berlin can be the most important city in the blockchain cosmos if pushed in the right direction
In an interview with German newspaper Süddeutsche Zeitung, blockchain entrepreneur Joseph Lubin stated that Berlin may be "the most important (city) in the Blockchain cosmos." He asserted, "Berlin has the infrastructure, Berlin has the talents, the really good programmers are here." According to him, the only thing missing is government initiatives to promote the technology. The cryptocurrency billionaire further believes that German politicians have the power to completely develop a blockchain ecosystem in the country.
Lubin remains optimistic about the future of cryptocurrencies as well, even though he claims that he has no personal interest in them. His interests lie squarely in developing the underlying technology. "We've seen a lot of bubbles bursting and will do so more often in blockchain and cryptocurrency," said the 53-year-old. He added, "At $30, Bitcoin was a bubble, at $200 and $20,000 even." According to Lubin, any public interest in the cryptocurrency is still positive as it brings an accelerated pace of innovation and talent to the industry.
Ethereum, ConsenSys, and Web 3.0
Joseph Lubin is best known as the co-founder of Ethereum, alongside Vitalik Buterin. More recently, however, he founded the company ConsenSys to develop decentralized applications that run on the Ethereum blockchain. Today, the company also advises numerous other businesses and governments around the world on blockchain-related applications, including the European Union.
Ultimately, Lubin believes that blockchain technology will develop into a new generation internet, or what he refers to as 'Web 3.0'. He sees many flaws related to privacy and democracy with the internet in its present form,
We have to get away from silos, from companies that collect data and make money, and people should have it back in their hands.
With the current iteration of the internet currently taken over by for-profit companies that often disregard user privacy and choice, Lubin sees a lot of room for improvement. Step one, as he sees it, is for cities like Berlin to begin embracing and nurturing research and development in blockchain.
Disclaimer: information contained herein is provided without considering your personal circumstances, therefore should not be construed as financial advice, investment recommendation or an offer of, or solicitation for, any transactions in cryptocurrencies.