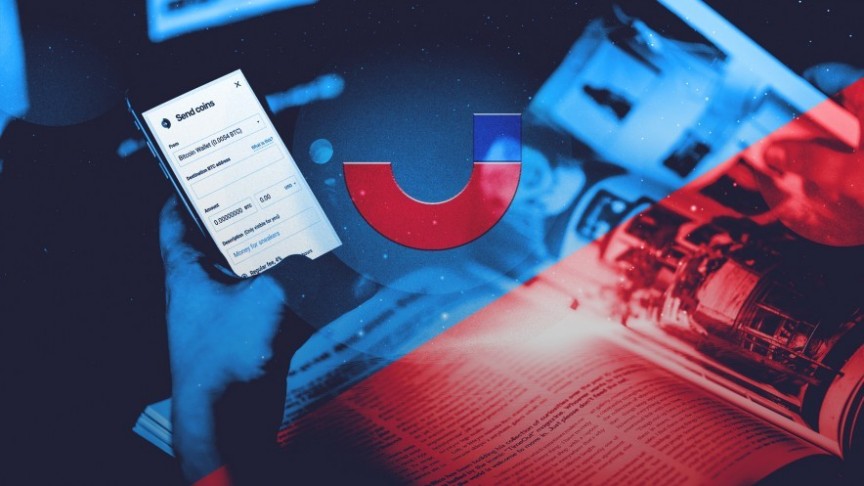 Jubiter: An Accessible and Secure Bitcoin Wallet for New Investors
Jan 27, 2019, 1:51PM
Brought to you by Jubiter.com
A brief profile of new crypto exchange, Jubiter.com, which offers an exchange, Bitcoin/Litecoin wallet, and credit/debit card compatibility.
Cryptocurrency remains a unique and exciting new investment opportunity. Two thousand nineteen has seen the introduction of some new trends (futures, ETFs, institutional investment, new regulatory advances) that could make this year a better time than ever to get into the market. Although nobody knows for certain how cryptocurrency prices will behave, (despite how many claim to) Bitcoin and a few other major coins such as Ethereum, Tether, and Ripple, continue to dictate the direction of the market and serve as reliable investments.
One crypto platform that is capturing attention is Jubiter.com. As an investor, you have plenty of exchange services to choose from, but Jubiter offers some of the best security features and all-around user experiences in the cryptosphere. With a built-in exchange and an online Bitcoin wallet, Jubiter provides everything you need to start investing―all designed for non-expert users to gain quick and convenient access to the market.
Jubiter also offers an easy way to exchange crypto to and from real-world currencies. As of now, you can buy Bitcoin and Litecoin on Jubiter with your debit card or credit card. In the near future, an official Jubiter debit card will be released, allowing you to spend your crypto in real life or convert your balance to cash at an ATM.
Jubiter's Bitcoin wallet (which Bitrates reviews here) offers pretty exceptional security due to its reliance on features like PIN-based login and two-factor authentication (2FA). Over 90% of customer-held cryptocurrency is stored offline, which protects user funds from thefts and attacks. Jubiter's quality customer service also ensures that any problems that arise can be quickly solved.
Customers all over the world are eligible to sign up for Jubiter's wallet and exchange. The platform is available in 161 countries and regions including the United States and the European Union. The platform supports three major currencies: the US Dollar, the British Pound, and the Euro. Jubiter is licensed in Estonia and is fully compliant with the country's virtual currency regulations.
Signing up for an account on Jubiter's website is free and takes just a few minutes, and you don't need to spend a penny until you purchase crypto. When you do so, relatively low fees will ensure that most of what you buy will stay in your pocket. Finally, you can order any amount of crypto between $50 and $50,000―meaning that Jubiter is perfect for investors operating at any scale.
Disclaimer: information contained herein is provided without considering your personal circumstances, therefore should not be construed as financial advice, investment recommendation or an offer of, or solicitation for, any transactions in cryptocurrencies.