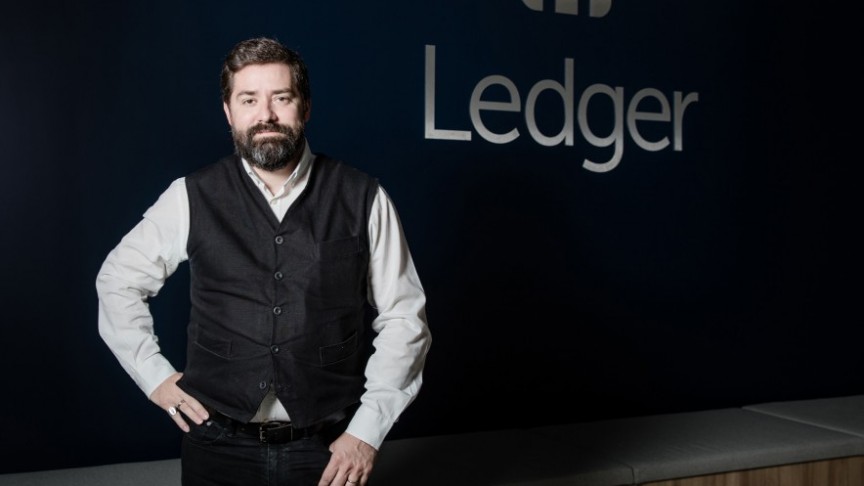 Ledger is Developing a Crypto Vault Service for Financial Institutions
Jul 11, 2018, 7:28PM
Ledger is developing a vault service for financial institutions. As its value surges, it is also attracting large corporate investments.
Ledger, the French manufacturer of the highly popular hardware wallet, is in the process of creating a new cold-storage vault service for financial institutions. According to Forbes, Ledger has partnered with Nomura and Global Advisors to develop a vault for digital assets, dubbed Komainu. The system hardware will be designed by Ledger and will offer financial institutions the ability to securely store their digital assets in the custody of Nomura.
Ledger was launched in 2014 when its creator Pascal Gauthier identified the importance of protecting private keys offline due to security flaws in the "signing" procedure of blockchain transactions. Since then, the company has seen tremendous growth, selling over a million Ledger Nano S devices last year alone.
Speaking of the new project, Gauthier said demand for institution-grade hard wallet storage has been rapidly growing.
"You need a Ledger Nano S solution for institutions, products that are made for big and small financial institutions." Gauthier said the vault has already been extremely popular, saying that "literally clients are queueing outside our office to buy it." The new service will accompany the preexisting Ledger Vault, a retail software that provides permissioned access to wallets for multiple users.
Ledger Attracting Investments
Earlier this year, Ledger managed to raise $75 million for the development of the Nano S in a funding round supported by Tim Draper's Venture Network. Ledger is reportedly now considering a second funding round in which corporate giants like Siemens, Samsung, and Google have shown great interest in participating.
The important role secure offline storage solutions like Ledger's play in the crypto industry is all the more apparent given the frequency and largescale publicity of exchange hacks and frauds of late. As regulators begin to clamp down on cryptos in many countries in response, there is potentially even more incentive for people to pull their cryptos offline.
Gauthier understands the growing role regulators will play in the industry and remains optimistic about the future of his B2B business. "I think fair warnings are always good and people need to be careful," he says. Ledger has not yet officially confirmed its second phase fundraiser, but a look into the company's finances shows that its valuation is nearing 1$ billion, which should be considered as positive evidence that Ledger's next steps will be significant ones.
Disclaimer: information contained herein is provided without considering your personal circumstances, therefore should not be construed as financial advice, investment recommendation or an offer of, or solicitation for, any transactions in cryptocurrencies.